Characterization of specific noise sources in an urban environment and protection methods
Karakterizacija specifičnih izvora buke u urbanoj sredini i metode zaštite
Author
Dimitrijević, Stefan
Mentor
Mijić, Miomir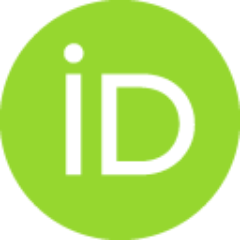 Abstract
The first goal of this dissertation is the characterisation of outdoor noise emission of specific low–frequency noise sources: floating river clubs and moored ships. Their specificity is reflected in the fact that they are characterised by large dimensions, but also that they are not easily approachable. Most available measurement methods for determination of sound power levels define a large number of measurement positions around the sound source. Nevertheless, a relatively simple measurement method is preferred in practical applications, particularly if sound sources are located in such unfavourable environments. For this reason, the implementation of different existing measurement methods has been investigated in this dissertation in order to identify the most optimal one under the given circumstances. Additionally, indoor sound level spectra for different types of entertainment premises, including floating river clubs, have been investigated and a modified spectrum adaptat
...
ion term for a single–number rating of sound insulation against the low–frequency entertainment noise has been proposed. The second goal of this dissertation is the investigation of capabilities and limitations of in situ test methods for measuring acoustic properties of noise barriers. For this purpose, a dedicated measurement system consisting of a microphone array, signal processing device and signal generator, has been designed and applied to two types of noise barriers: a conventional sound absorbing barrier and a prototype of sound absorbing sonic crystal. While the application of the in situ methods to conventional noise barriers has been thoroughly investigated in the literature, there has been very limited data about their application to periodic structures, such as sonic crystals.
Prvi cilj ove disertacije je karakterizacija spoljne buke emitovane od strane specifičnih izvora niskofrekventne buke: plutajućih rečnih splavova i usidrenih brodova. Njihova specifičnost se ogleda u činjenici da se karakterišu velikim dimenzijama, ali i da im nije lako pristupiti. Većina dostupnih mernih metoda za određivanje zvučnih snaga definišu veliki broj mernih pozicija oko zvučnog izvora. Ipak, u praktičnim aplikacijama je poželjna relativno jednostavna merna metoda, posebno ukoliko se izvori buke nalaze u tako nepovoljnim okruženjima. Iz tog razloga, u disertaciji je istražena primena različitih postojećih mernih metoda kako bi se identifikovala najoptimalnija u datim okolnostima. Dodatno, istraženi su spektri zvučnih nivoa u zatvorenom za različite tipove objekata zabave, uključujući i rečne splavove, i predložen je modifikovani korekcioni faktor za merodavnu ocenu zvučne izolacije u slučaju niskofrekventne buke zabave. Drugi cilj ove disertacije je istraživanje mog
...
ućnosti i ograničenja in situ metoda za merenje akustičkih svojstava zvučnih barijera. U tu svrhu, dizajniran je namenski merni sistem koji se sastoji od mikrofonskog niza, uređaja za obradu signala i signal generatora, i primenjen na dva tipa zvučnih barijera: konvencionalnu apsorbujuću zvučnu barijeru i prototip apsorbujućeg zvučnog soničnog kristala (eng. sonic crystals). Iako je primena in situ metoda na konvencionalnim barijerama detaljno istražena u literaturi, postoji vrlo ograničen broj podataka o njihovoj primeni na periodičnim strukturama, kao što su sonični kristali.
Faculty:
Универзитет у Београду, Електротехнички факултет
Date:
24-02-2022
Keywords:
in situ characterisation / in situ karakterizacija / nivo zvučne snage / buka objekata zabave / zvučni spektri / brodovi / zvučne barijere / sonični kristali / sound power level / entertainment noise / sound level spectra / ships / noise barriers / sonic crystals