Korelacija odabranih genetičkih polimorfizama i komplikacija dugotrajne primene levodope kod osoba koje boluju od Parkinsonove bolesti
The correlation of selected genetic polymorphisms and complications of long-term use of levodopa in individuals with Parkinson's disease
Author
Radojević, Branislava
Mentor
Savić, Miroslav M.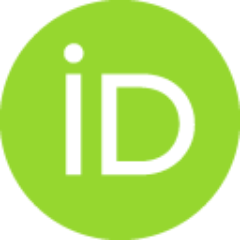 Committee members
Dragašević-Mišković, Nataša
Jančić, Ivan
Svetel, Marina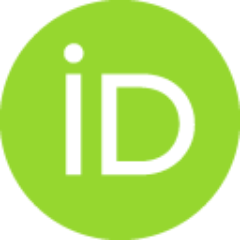 Petrović, Igor

Abstract
Polimorfizmi u različitim genima koji učestvuju u metabolizmu i transportu dopamina proučavani su u vezi sa pojavom neželjenih efekata primene levodope kod osoba koje boluju od Parkinsonove bolesti (PB), ali još uvek ne postoje konzistentni podaci. Naš cilj je bio da ispitamo korelaciju između odabranih polimorfizama COMT, DRD2, ANKK1 i DAT gena i pojave komplikacija dugotrajne primene levodope poput diskinezija, halucinacija i psihoze. U studiju je bilo uključeno 234 bolesnika koji boluju od idiopatske PB, koji su na početku pojave motornih simptoma imali ≥40 godina starosti i koji su bar 2 godine bili na terapiji levodopom. Svaki pacijent je podvrgnut detaljnom neurološkom pregledu, kognitivnoj i bihejvioralnoj proceni. Vršena je genotipizacija za tri polimorfizma u DRD2 genu (rs2283265, rs1076560, rs6277), dva polimorfizma u ANKK1 genu (rs1800497 i rs2734849) i jedan polimorfizam u COMT genu (Val158Met, rs4680). Takođe, određivan je broj ponovaka u 3'UTR regionu DAT gena. Od ukupnog
...
broja ispitanika, diskinezije su bile prisutne kod 51,3%, halucinacije su se javile kod 41,9%, a psihoza kod 43,2% obolelih ispitanika. Homozigoti za alel niske COMT aktivnosti bili su udruženi sa značajno većom učestalošću diskinezija. Polimorfizam rs2734849 ANKK1 gena indukovao je vulnerabilnost za pojavu halucinacija kod obolelih ispitanika. Nosioci GG genotipa rs2734849 ANKK1 gena i AA genotipa rs6277 DRD2 gena imali su 2,2, odnosno 2,3 puta veći rizik od pojave psihoze u PB. Pored prethodne izloženosti dopaminergičkim lekovima, motornog statusa, depresije i anksioznosti, kao dobro utvrđenih kliničkih faktora rizika za razvoj psihoze, GG rs2734849 ANKK1 mogao bi, takođe, biti faktor od uticaja, što zahteva potvrdu u budućim longitudinalnim studijama.
Polymorphisms in genes involved in dopamine metabolism and transport have been studied concerning the occurrence of side effects of levodopa in patients with Parkinson's disease (PD), but there is no consistent data. We aimed to examine the correlation between selected polymorphisms of the COMT, DRD2, ANKK1, and DAT genes and the occurrence of complications of long-term use of levodopa such as dyskinesias, hallucinations, and psychosis. The study included 234 PD patients who were ≥40 years old at disease onset and on levodopa therapy for at least two years. Each patient underwent a detailed neurological examination and cognitive and behavioral assessment. Genotyping of three polymorphisms in the DRD2 gene (rs2283265, rs1076560, rs6277), two polymorphisms in the ANKK1 gene (rs1800497 and rs2734849), and one polymorphism in the COMT gene (Val158Met, 151 rs4680) was done. Also, a variable number of tandem repeats polymorphism in the 3'UTR region of the DAT gene was determined. Of the part
...
icipants, dyskinesias were present in 51.3%, hallucinations occurred in 41.9%, and psychosis in 43.2% of patients. Homozygotes for the allele of low COMT activity were associated with a significantly higher incidence of dyskinesias. The rs2734849 ANKK1 gene polymorphism induced vulnerability to hallucinations in PD patients. Carriers of GG genotype rs2734849 ANKK1 gene and AA genotype rs6277 DRD2 gene had a 2.2 and 2.3 times higher risk of developing psychosis in PD, respectively. Besides previous exposure to dopaminergic drugs, impairment of motor status, depression, and anxiety, as well-established clinical risk factors for PDP development, GG rs2734849 ANKK1 could also be a contributing factor that requires addressing by future longitudinal studies.
Faculty:
Универзитет у Београду, Фармацеутски факултет
Date:
15-07-2022
Keywords:
Parkinsonova bolest / Parkinsons disease / levodopa / genetički polimorfizmi / COMT / DRD2 / ANKK1 / DAT geni / levodopa / genetic polymorphisms / COMT / DRD2 / ANKK1 / DAT genes