Uticaj pozitivne modulacije GABAA receptora koji sadrže alfa5 podjedinicu na promene ponašanja miševa i pacova u modelima autističnih poremećaja
The influence of positive modulation of GABAA receptors containing the alpha5 subunit on behavioral changes of mice and rats in models of autistic disorders
Author
Santrač, Anja
Mentor
Savić, Miroslav M.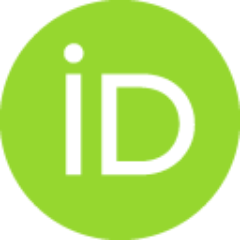 Committee members
Marković, Bojan
Jančić, Ivan
Batinić, Bojan
Lozić, Maja

Abstract
Dobro je poznata uloga α5 GABAA receptora u učenju i pamćenju. Zato smo odlučili da ispitamo efekat selektivnog pozitivnog alosternog modulatora (PAM), MP-III-022, na učenje i pamćenje zdravih životinja, kao i na ekspresiju GABRA5. Nakon pokazane dobre podnošljivosti i potencijalnog prokognitivnog efekta, ligand bi se primenio na odabrani animalni model spektra autističnih poremećaja (eng. autism spectrum disorders, ASD). ASD je neurorazvojni poremećaj koji obuhvata poremećaje u socijalnoj komunikaciji i interakciji, kao i repetitivnom i restriktivnom ponašanju, i dalje bez efikasne terapije. U ovom kontekstu, animalni modeli koji imitiraju specifične simptome bolesti su odličan alat translacionih istraživanja. Neki od najčešće korišćenih modela su BTBR T+ tf/J soj miševa (BTBR) i valproatni prenatalni model (VPA). Naši eksperimenti su pokazali da varijabilnost uloge α5 GABAA receptora zavisi od njihovog nivoa ekspresije i lokalizacije, od tipa i protokola kognitivnog zadatka, kao i od
...
vremena farmakološkog testiranja i intenziteta modulacije. Dobijeni su dokazi potencijalnog povoljnog dejstva MP-III-022 u kognitivnim testovima. BTBR model nije pokazao dovoljnu validnost sličnosti, dok je VPA demonstrirao adekvatnu validnost sličnosti i donekle konstruktivnu validnost. Stoga smo odlučili da subakutno primenimo MP-III-022 juvenilnim VPA pacovima. Tretman je doveo do smanjenja GABRA5 i do oštećenja sličnih onima kod ASD-a kod kontrolnih životinja, što otkriva moguću značajnu ulogu ovog receptora u patogenezi bolesti. Najbitnije, naši rezultati su pokazali potencijal PAM α5 GABAA receptora u sekundarnoj prevenciji i tretmanu ASD-a, s time što bi program razvoja leka zahtevao elemente prilagođavanja koji bi uzimali u obzir i polne razlike.
The role of α5 GABAA receptors in learning and memory is well known. Therefore, we decided to examine the effect of the selective positive allosteric modulator (PAM) MP-III-022 on learning and memory of healthy animals, as well as GABRA5 expression. After demonstrating the needed tolerability and potential procognitive effects, the ligand would be used in an animal model of autism spectrum disorders (ASD). ASD is a neurodevelopmental disorder that encompasses impairments in social communication and interaction, as well as repetitive and restrictive behavior, still without an effective treatment. In this context, animal models that imitate specific disease's symptoms are an excellent tool of translational research. Some of the most frequently used models are BTBR T+ tf/J mouse strain (BTBR) and valproate prenatal model (VPA). Our experiments have shown that the variability of α5GABAA receptors' roles depends on its level of expression and localization, on the type and protocol of cognit
...
ive tasks, the timing of testing and intensity of pharmacological modulation. Obtained results proved potential beneficial effects of MP-III-022 in cognitive tasks. The BTBR model failed to express sufficient face validity, while VPA demonstrated adequate face validity and in part construct validity. Thus, we decided to subacutely apply MP-III-022 to juvenile VPA rats. In control animals, treatment led to GABRA5 decrease and to impairments similar to ones seen in ASD, suggesting the possible role of this receptor in the pathogenesis of the disease. Most importantly, our results demonstrated the potential of α5 GABAA receptor PAMs in secondary prevention and treatment of ASD, with the caveat that the drug development program would require adaptations tailored to sex-specific differences revealed.
Faculty:
Универзитет у Београду, Фармацеутски факултет
Date:
15-07-2022
Keywords:
α5 GABAA receptori / α5 GABAA receptors / positive allosteric modulator / MP-III-022 / learning and memory / autism spectrum disorders / animal models / BTBR T+ tf/J mouse strain / valproate prenatal model / pozitivni alosterni modulatori / MP-III-022 / učenje i pamćenje / spektar autističnih poremećaja / animalni modeli / BTBR T+ tf/J mišji soj / valproatni prenatalni model