Uticaj prolaktina na ćelije trofoblasta na čoveka in vitro
The effect of prolactin on human trophoblast in vitro
Author
Stefanoska, Ivana M.
Mentor
Vićovac-Panić, Ljiljana
Committee members
Đorđević, Jelena
Jovanović-Krivokuća, Milica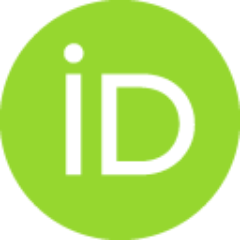 Vasilijić, Saša

Abstract
Prolaktin (PRL) je polipeptidni hormon koji utiče na rast i diferencijaciju različitih ćelija, a uključen je i u brojne fiziološke procese. Sintetiše ga i luči hipofiza, ali i različita druga tkiva i ćelije. Prolaktin je jedan od glavnih proteina koji sintetiše i sekretuje decidualizovani endometrijum. Produkcija decidualnog prolaktina se povećava u trudnoći nakon implantacije, i dostiže maksimum u tkivu decidue 20 do 25 nedelje gestacije. Delovanje PRL se ostvaruje vezivanjem za PRL receptore (PRLR) na ćelijskoj membrani. Poznato je da se za prolaktinski receptor vezuje najmanje tri liganda - prolaktin, placentni laktogen i hormon rasta. Do sada je za placentu poznato da je receptor za prolaktin ispoljen u decidui, trofoblastu horiona, epitelu amniona i sinciciotrofoblastu na kraju trudnoće. Prolaktin u različitim ćelijama i tkivima utiče na ekspresiju adhezionih i proteolitičkih molekula koji su značajni za degradaciju ekstraćelijskog matriksa i ćelijsku migraciju. Međutim, njegova u
...
loga u trofoblastu nije dovoljno poznata. Ovim radom je po prvi put ispitivan uticaj prolaktina na svojstva invazivnog ekstravilusnog trofoblasta prvog trimestra trudnoće. Detektovana je ekspresija PRLR, kao i profil prisutnih formi receptora na izolovanim citotrofoblastnim ćelijama i HTR-8/SVneo trofoblastnoj imortalizovanoj ćelijskoj liniji. Pokazali smo da PRL stimuliše adheziju, migraciju i invaziju trofoblasta in vitro. Kao potencijalne efektore ispitivali smo integrine, gal-1 i matriksne metaloproteinaze-2 i -9. Dobijeni rezultati ukazuju da PRL stimuliše ekspresiju subjedinica integrina α1, α5, kao i gal-1. Ispitivali smo i efekat PRL na vijabilnost, proliferaciju i apoptozu HTR-8/SVneo ćelija. PRL je blago stimulisao vijabilnost i uticao na povećanje broja adherentnih ćelija, dok apoptoza nije bila značajno promenjena. Dobijeni rezultati predstavljaju napredak u razumevanju fiziološke uloge PRL značajne za funkciju humanog trofoblasta. Takođe, ovaj rad pruža celovitiji uvid u proces diferencijacije ranog trofoblasta i predstavlja dobru osnovu za dalja ispitivanja biološke uloge prolaktina, kao i drugih članova ove familije proteina u humanom trofoblastu.
Prolactin (PRL) is a polypeptide hormone which has impact on the growth and differentiation of various cell types, and is known to participate in numerous physiological processes. It is synthesized and secreted by the pituitary gland and many other tissues and cell types. Prolactin is also one of the major proteins synthesized and secreted by decidualized endometrium. The production of decidual prolactin increases after implantation, and peaks in decidual tissue at 20 to 25th week of gestation. The action of PRL is exerted through binding to its receptors (PRLR) at the surface of target cells. It is known that prolactin receptor has at least three ligands – prolactin, placental lactogen and growth hormone. Regarding localization of prolactin receptor in placenta, so far it has been found in decidua, chorionic trophoblast, amniotic epithelium and synciciotrophoblast at term. Prolactin affects the expression of adhesion and proteolytic molecules which are important for degradation of ext
...
racellular matrix and cell migration. However, its role in trophoblast is not well defined. In this study the effect of prolactin on the function of first trimester of pregnancy extravillous trophoblast was studied for the first time. The expression of PRLR, as well as the profile of different isoforms was examined in both cytotrophoblast and HTR-8/SVneo trophoblast derived cell line. It is shown here that PRL stimulates trophoblast cell adhesion, migration and invasion in vitro. Potential effectors were sought among integrins, gal-1 and matrix metalloproteinases-2 and -9. The results showed that PRL stimulated the expression of integrin subunits α1, α5, as well as gal-1. When investigating the effect of PRL on cell viability, proliferation and apoptosis of HTR-8/SVneo cells, PRL was found to slightly stimulate cell viability and adherent cell number, while apoptosis was not altered. The results of this study represent a step further in the understanding of the physiological role of PRL in human trophoblast. Moreover, this work gives a better insight in to the process of early trophoblast differentiation and represents a good basis for further studies of the biological role of prolactin, as well as other members of this family of proteins in the human trophoblast.
Faculty:
Универзитет у Београду, Биолошки факултет
Date:
30-06-2013
Projects:
Keywords:
prolaktin / prolactin / PRLR / trofoblast / izolovani citotrofoblast / HTR-8/SVneo. / PRLR / trophoblast / isolated cytotrophoblast / HTR-8/SVneo