Uticaj abiotičkih stresora na stabilnost razvića i morfološku varijabilnost Iris pumila u prirodnim i eksperimentalnim populacijama
The influence of abiotic stressors on the development stability and morphological variability of Iris pumila in natural and experimental populations
Author
Miljković, Danijela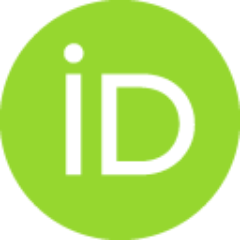 Mentor
Tucić, Branka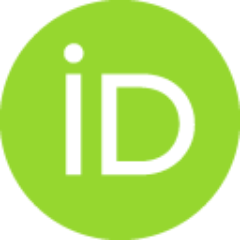 Committee members
Giba, Zlatko
Lazarević, Jelica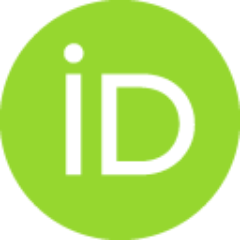 Abstract
Uticaj različitog inteziteta svetlosti, kao jednog od abiotičkih faktora životne sredine, na nivo stabilnosti razvića i morfološku varijabilnost osobina cveta I. pumila ispitivan je na jedinkama populacija koje naseljavaju dva prirodna staništa različitiog inteziteta i kvaliteta raspoložive svetlosti (otvoreno i zasenčeno stanište), kao i na jedinkama populacija poreklom sa otvorenog i zasenčenog staništa, koje su bile izložene tretmanima visokog i niskog svetlosnog inteziteta svetlosti u eksperimentalnim uslovima. Osnovna hipoteza je bila da pod uticajem suboptimalnog intenziteta svetlosti dolazi do smanjenja stabilnosti razvića cvetnih organa što se može utvrditi na osnovu stepena asimetrije radijalno i bilateralno simetričnih cvetnih organa. Stepen fluktuirajuće asimetrije i radijalne asimetrije kao mere nestabilnosti razvića jedinke ili populacije, zavisi od intenziteta delovanja biotičkih i abiotičkih stresora, a pošto je stepen asimetrije negativno korelisan sa stabilnošću razvić
...
a, a pozitivno sa razvojnim šumom, na osnovu toga treba očekivati veće vrednosti indeksa asimetrije, tj. veću nestabilnost razvića u stresnijim sredinskim uslovima. Veličina i obrazac stabilnosti razvića osobina cveta I.pumila su se razlikovali u zavisnosti od analizirane osobine, kao i od evolucione istorije istraživanih populacija. Prosečne vrednosti indeksa radijalne asimetrije su bile više u zasenčenom nego u otvorenom staništu, ukazujući da je zasenčeno stanište verovatno stresnija sredina. Populacije poreklom sa otvorenog i zasenčenog staništa su se razlikovale u srednjoj vrednosti indeksa radijalne asimetrije osobina cveta u okviru svakog od svetlosnih tretmana. Fluktuirajuća asimetrija, kao mera bilateralne simetrije osobina cveta I.pumila, imala je veće vrednosti u prirodnim staništima sa visokim svetlosnim intezitetom u poređenju sa niskim, na osnovu čega bi se moglo zaključiti da je otvoreno stanište stresnije za ovaj tip osobina cveta. Aktuelni svetlosni uslovi u alternativnim svetlosnim staništima su indukovali statistički značajne razlike u strukturi fenotipskih i genetičkih korelacionih matrica morfoloških osobina cveta I.pumila. Jaka korelativna veza između veličine fola i standarda na unutar-individualnom nivou u sredinama različitog svetlosnog inteziteta može da ukazuje na bliske veze procesa razvića pomenutih osobina.
The main goal of thesis was to examine the influence of an abiotic environmental factor, such as light intensity, on the developmental stability level and morphological variability of I. pumila floral traits. The individuals, from natural habitat populations which located different light condition habitats (exposed and shaded one), as well as the individuals of populations derived from natural habitat but raised in experimental light conditions of low and high intensity, were used. The basic hypothesis was whether suboptimal light intensity decreased developmental stability of floral traits. Since the level of fluctuating and radial asymmetry is in negative correlation with developmental stability, but is positively correlated with developmental noise, the larger values of asymmetry index are to be expected in more stressful conditions. The developmental stability size and pattern of I. pumila floral traits differed depending on analyzed trait, as well as on the evolutionary history of
...
analyzed populations. The radial asymmetry index showed higher average values in shaded habitat comparing to the exposed one, meaning that the exposed location is more stressful environment for development of the identical replicas of different floral organs. Populations derived from open and shaded habitat differed in an average value of radial asymmetry index of floral traits inside each light intensity treatments, but didn't differ in fluctuating asymmetry level.Statistically significant interaction between treatment and population, that we got for the radial asymmetry of the standard length and all the indices of fluctuating asymmetry, indicate that the effect of the light intensity on the sensitivity of developmental stability of Iris pumila floral traits depends on the population origin: whether they originated from an open or a shaded habitat. The actual light regimes in different habitats create statistically significant differences in phenotypic and genetic correlation matrices' structures of morphological Iris pumila floral traits. The correlation matrices of morphological Iris pumila floral traits coincided within and between populations derived from alternative light intensity treatments.
Faculty:
University of Belgrade, Faculty of Biology
Date:
18-09-2009
Keywords:
Iris pumila / Iris pumila / radijalna asimetrija cveta / fluktuirajuća asimetrija cveta / stabilnost razvića / sredinski stres / korelacioni odnosi osobina cveta / radial asymmetry / fluctuating asymmetry / developmental stability / environmental stress / correlation relationship between floral traits