Populaciona dinamika, ishrana i ekotoksikologija velikog kormorana Phalacrocorax carbo (Linnaeus, 1758) na Carskoj bari
Population dynamics, diet and ecotoxicology of the GreatCormorant Phalacrocorax carbo (Linnaeus, 1758) in the Carska bara marshland
Author
Skorić, Stefan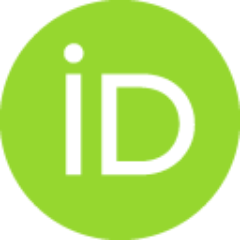 Mentor
Krpo-Ćetković, Jasmina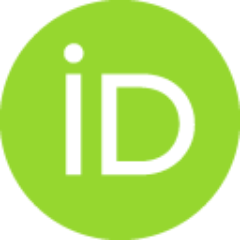 Committee members
Hegediš, Aleksandar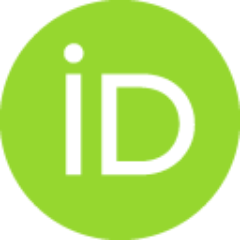 Marinković, Saša
Poleksić, Vesna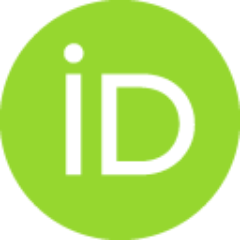 Gačić, Zoran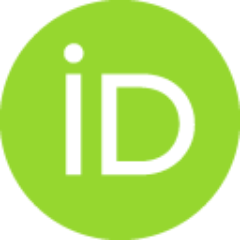 Abstract
kormorana i naseljava sve kontinente izuzev Južne Amerike i Antarktika. Politipska je vrsta u okviru koje se razlikuje pet podvrsta, a Evropu naseljavaju dve: P. carbo carbo – naseljava obalu severnog Atlantika, i P. carbo sinensis – naseljava centralnu i južnu Evropu. Brojnost ove vrste konstantno raste od 70-ih godina prošlog veka. Veliki kormoran se u potpunosti hrani ribom. Rast broja kormorana širom Evrope doveo je do nezadovoljstva uzgajivača ribe i ribara, što je pokrenulo mnogobrojna istraživanja ove vrste u mnogim evropskim zemljama. U prošlosti, veliki kormoran se u Srbiji gnezdio u plavnim oblastima duž velikih reka (Obedska bara, Kovilj, Carska bara, Apatin...), ali je 60-ih i 70-ih godina prošlog veka, usled isušivanja močvara i meliorativnih radova, gotovo nestao kao gnezdarica. Sredinom 80-ih godina ponovo počinju da se formiraju kolonije velikog kormorana na području Vojvodine uz velike reke, i od tada je njegova brojnost u stalnom porastu. Početkom ovog veka počinju da
...
se formiraju kolonije i južno od Save i Dunava. Istraživanja u okviru ove disertacije sprovedena su na području Specijalnog rezervata prirode "Carska bara", u periodu od 2007. do 2010. godine. Brojnost gnezdeće populacije praćena je prebrojavanjem (cenzusom) aktivnih gnezda, dok je van tog perioda brojnost praćena prebrojavanjem ptica na zajedničkom noćilištu. Gnezdeća populacija je bila najbrojnija 2007. godine, kada je sastojala od 410 do 440 parova, dok je najmanja brojnost zabeležena 2010. godine, kada se gnezdilo 250 do 270 parova. Van perioda gnežđenja najveća brojnost velikih kormorana zabeležena je tokom novembra 2008. i 2009. godine (po 1950 jedinki). Ispitivanje ishrane velikih kormorana na području SRP "Carska bara" vršeno je analizom gvalica i povraćenog želudačnog sadržaja. Ukupno je prikupljeno 587 gvalica, na osnovu kojih su identifikovani ostaci 2433 jedinke riba i 529 povraćenih riba. Registrovano je učešće 21 vrste riba u ishrani kormorana na ovom području, od čega 12 iz porodice Cyprinidae...
The Great Cormorant Phalacrocorax carbo (L.) is the most widely distributed species of cormorants, as it inhabits all continents with the exception of South America and Antarctica. It is a polytypic species with five subspecies. Europe is inhabited by two subspecies: nominate P. carbo carbo – which inhabits the North Atlantic coasts, and P. carbo sinensis – which inhabits Central and Southern Europe. The abundance of Great Cormorant populations is constantly increasing since 1970s. The Great Cormorant is a fish eating bird. The increase in the number of cormorants has resulted in dissatisfaction of fish farmers and fishermen, which in turn instigated numerous studies aimed at assessing their actual impact on fish in many European countries. In the past, the Great Cormorant nested in floodplain areas along the large rivers in Serbia (Obedska Bara, Kovilj, Carska Bara, Apatin, etc.). However, in the 1960s and 1970s, due to drying of wetlands and melioration, it almost disappeared as a ne
...
sting species from this region. In the mid-1980s, Great Cormorants again began to form colonies in the province of Vojvodina along large rivers and, since then, the number of Great Cormorants in Serbia is constantly increasing. At the beginning of this century, Great Cormorants started to form colonies south of the Sava and the Danube rivers. Research activities within this dissertation were conducted in the Special Nature Reserve "Carska Bara" during 2007-2010. The abundance of the breeding population was monitored by counting active nests (census). Outside of this period, the number was determined by counting birds at overnight roosting locations. The breeding population was the largest in 2007, when it numbered 410 to 440 pairs, and the lowest in 2010, when 250 to 270 pairs were nesting. Outside of the nesting period, the highest number of Great Cormorants was observed during November 2008 and 2009 (1950 specimens each). Examination of the diet of Great Cormorants in the SRP "Carska Bara" was performed by analysis of pellets and regurgitated stomach contents. A total of 587 pellets were collected, in which remains of 2433 fish specimens were identified, as well as 529 regurgitated fish...
Faculty:
Универзитет у Београду, Биолошки факултет
Date:
10-12-2013
Keywords:
veliki kormoran / Great Cormorant / brojnost / ishrana / povrede na ribama / histopatološke promene / teški metali i mikroelementi / zagađenje / Carska bara / abundance / diet / injury to fish / histopathological changes / heavy metals and trace elements / pollution / Carska Bara