Određivanje optimalnog dijagnostičkog i operativnog pristupa u lečenju mucinoznih cističnih neoplazmi pankreasa
Determining the optimal diagnostic and operative approach in the treatment of mucinous cystic neoplasms of the pancreas
Author
Aleksandrić, Goran
Mentor
Mitrović, Nebojša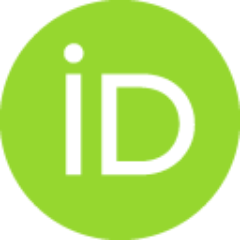 Committee members
Stojanović, Dragoš
Knežević, Đorđe
Protić, Mlađan

Abstract
Uvod: Cistični tumori pankreasa (CTP) su relativno retke bolesti. Glavna odlika je odsustvo specifične simptomatologije. Najčešći tumori ove grupe su serozna (SCN) i mucinozna (MCN) cistična neoplazma, dok su ostali podtipovi retki. Cilj: U ovom istraživanju cilj je bio da se procene uloge i mogućnosti savremenih dijagnostičkih procedura u preoperativnoj dijagnostici MCN i njihovom razlikovanju od drugih vrsta, zatim da se proceni korelacija preoperativne simptomatologije sa veličinom i lokalizacijom, kao i da se utvrdi pravilan izbor operativne procedure u lečenju MCN. Metode: Retrospektivnom analizom je ispitano 132 pacijenata lečenih na Klinici za digestivnu hirurgiju Univerzitetskog Kliničkog Centra Srbije i u Kliničko bolničkom centru "Bežanijska Kosa" u periodu od 1983. do 2015. godine. Preoperativni i postoperativni parametri su statistički analizirani uz poređenje razlika ispitivanih parametara po grupama. Rezultati: Najveći broj ispitivanih pacijenata bilo je ženskog pola (58,
...
3%). Prosečna starost bila je 53,77 ± 12,92 godina. Najčešći preoperativni simptom bio je bol, prisutan kod 79,5% pacijenata, dok su kod trećine bili zastupljeni gubitak u telesnoj masi, mučnina i povraćanje. Najčešća lokalizacija bila je u telu/repu (67,1%), a ređe u glavi i repu. Kod 27,4% pacijenata je postavljena dijagnoza MCN, a kod 20,5% SCN. Zaključak: CTP su retke neoplazme koje mogu imati maligni potencijal. Obzirom na zanemarljiv maligni potencijal SCN, kod asimptomatskih pacijenata sa tumorom do 4cm indikovano je praćenje, u suprotnom indikovana je poštedna operacija. MCN ima značajan maligni potencijal, te je kod svakog pacijenta indikovana radikalna operacija. Rezultati hirurškog lečenja su kod većine pacijenata dobri, dok je procenat recidiva zanemarljiv.
Introduction: Cystic tumors of the pancreas (CTP) are relatively rare diseases. The main feature is the absence of specific symptoms. The most common tumors of this group are serous (SCN) and mucinous (MCN) cystic neoplasms, while other subtypes are rare. Objective: The aim of this study was to assess the roles and possibilities of modern diagnostic procedures in preoperative diagnosis of MCN and their differentiation from other types, to assess the correlation of preoperative symptoms with size and location, as well as to determine the correct choice of surgical procedure in MCN treatment. Methods: A retrospective analysis examined 132 patients treated at the Clinic for Digestive Surgery of the University Clinical Center of Serbia and at the Clinical Hospital Center "Bežanijska Kosa" in the period from 1983 to 2015. Preoperative and postoperative parameters were statistically analyzed by comparing the differences of the examined parameters by groups. Results: The largest number of exa
...
mined patients was female (58.3%). The mean age was 53.77 ± 12.92 years. The most common preoperative symptom was pain, present in 79.5% of patients, while in a third there were weight loss, nausea and vomiting. The most common localization was in the body / tail (67.1%), and less often in the head and tail. 27.4% of patients were diagnosed with MCN, and 20.5% with SCN. Conclusion: CTPs are rare neoplasms that may have malignant potential. Due to the negligible malignant potential of SCN, follow-up is indicated in asymptomatic patients with tumors up to 4 cm, otherwise sparing surgery is indicated. MCN has a significant malignant potential, and radical surgery is indicated in each patient. The results of surgical treatment are good in most patients, while the recurrence rate is negligible.
Faculty:
Универзитет у Београду, Медицински факултет
Date:
26-09-2022
Keywords:
Cistični tumori pankreasa, mucinozna cistična neoplazma, serozna cistična neoplazma / Cystic tumors of the pancreas, mucinous cystic neoplasm, serous cystic neoplasm