Uticaj fragmenata tenascina-c na morfološka i funkcionalna svojstva astrocita i mikroglije u ranim fazama nastanka glijalnog ožiljka u modelima mehaničke povrede kičmene moždine u kulturi ćelija miša
The effect of tenascin-c fragments on morphological and functional properties of astrocytes and microglia in the early stages of glial scar formation in the murine spinal cord and cell culture mechanical injury models
Author
Bijelić, Dunja
Mentor
Jakovčevski, Igor,
Committee members
Milošević, Milena
Anđus, Pavle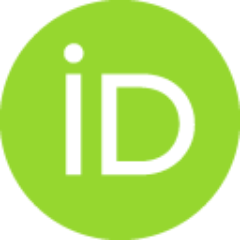 Dacić, Sanja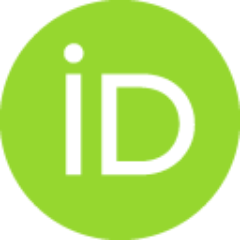 Dakić, Tamara

Abstract
anćelijski glikoprotein tenascin-C nakon traumatske povrede CNS oslobađaju astrociti. Usled multimodularne ekspresije koja je prostorno i vremenski visoko regulisana, kao i brojnih vezivnih partnera među drugim komponentama ECM i ćelijskim receptorima, TnC ostvaruje brojne efekte, a neki od njih su i oprečni brojne pa i oprečne efekte. Cilj ove disertacije je bio da pojasni uloge njegovih različitih fragmenata na morfološka i funkcionalna svojstva astrocita i mikroglije u ranim fazama nakon traumatske povrede CNS. U nedostatku TnC, mikroglijalne ćelije značajno više ulaze u region povrede i proliferišu, dok se astrociti koncentrišu u graničnom regionu povrede i pomažu njeno brže zatvaranje. Dodavanje TnC fragmenta FnD drastično smanjuje proliferaciju mikroglije u regionu povrede. FnD smanjuje i gustinu mikroglije delom na račun smanjene proliferacije, a potencijalno i na račun smanjene migracije i kontaktne inhibicije koja se javlja između uvećanih FnD- tretiranih mikroglijalnih ćelija
...
. S druge strane, FnD ne utiče na proliferaciju astrocita u regionu povrede, ali smanjuje njihovu proliferaciju u graničnom regionu, dok intenzivno promoviše migraciju astrocita u region povrede u mešovitoj kulturi u 48h. Morfologija FnD tretirane mikroglije podseća na proinflamatorni fenotip, a u prilog tome govori i povećana ekspresija iNOS. Povećana ekspresija i sekrecija TNF-α i IL-1β nakon FnD tretmana ukazuju na opšti razvoj inflamacije. Tretman FnD takođe dovodi i do povećane ekspresije prekursorske forme β1 integrina i pojave monomernih traka P2Y12R, što dodatno govori u prilog uloge TnC u promenama morfologije i pokretljivosti ćelija. Sveukupno rezultati ove studije ukazuju na kompleksnu i raznovrsnu ulogu TnC, a posebno FnD u tekućoj inflamaciji nakon povrede kao i prostornoj i vremenskoj organizaciji regiona povrede.
Extracellular glycoprotein TnC is secreted by astrocytes after traumatic CNS injury. Due to its multimodular expression that is spatially and temporally highly regulated, as well as numerous binding partners such as ECM components and cell receptors, TnC achieves various and even opposing effects. The aim of this dissertation was to clarify the roles of its different fragments on the morphological and functional properties of astrocytes and microglia in the early stages after traumatic CNS injury. In the absence of TnC, microglial cells increasingly enter the wound region and proliferate, while astrocytes concentrate in the border region of the wound and promote its faster closure. Addition of the TnC fragment FnD reduces the proliferation of microglia in the injury region. FnD also reduces the density of microglia partly at the expense of reduced proliferation, and potentially also at the expense of reduced migration and contact inhibition that occurs between enlarged FnD-treated micr
...
oglial cells. On the other hand, FnD does not affect the proliferation of astrocytes in the injury region, but reduces their proliferation in the border region, while intensively promoting the migration of astrocytes to the injury region in mixed culture at 48h. The morphology of FnD-treated microglia resembles a pro-inflammatory phenotype, and this is supported by the increased expression of iNOS. Increased expression and secretion of TNF-α and IL-1β after FnD treatment indicate a general onset of inflammation. FnD treatment also leads to increased expression of the precursor form of β1 integrin and the appearance of P2Y12R monomer bands, which further supports the role of TnC in changes in cell morphology and motility. Overall, the results of this study indicate a complex and diverse role of TnC, and especially FnD, in the ongoing inflammation after injury and the spatiotemporal organization of the injury region.
Faculty:
Универзитет у Београду, Биолошки факултет
Date:
30-09-2022
Keywords:
tenascin-C, fibronektin tip III-nalik ponovak D, glijalni ožiljak, astrociti, mikroglija, kičmena moždina, neuroinflamacija, ćelijske kulture / tenascin-C, fibronectin type III-like domain D, glial scar, astrocytes, microglia, spinal cord, neuroinflammation, cell cultures