Biohemijska karakterizacija tumorskog tkiva kolorektalnog karcinoma
Biochemical characterization of colorectal carcinoma tissue
Author
Juloski, Jovan
Mentor
De Luka, Silvio
Committee members
Karamarković, Aleksandar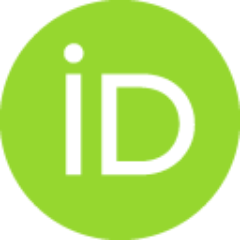 Popović, Branka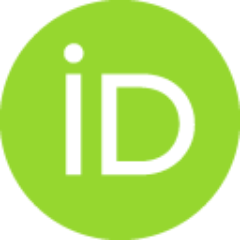 Popović, Tamara
Janković, Saša

Abstract
Kolorektalni karcinom je najčešći malignitet gastrointestinalnog trakta. Ciljevi ovog istraživanja bili su da se u KRK i zdravoj mukozi odrede: morfometrijska, teksturna i fraktalna analiza digitalizovanih mikrografa, koncentracija elemenata, parametri oksidativnog stresa, koncentracija masnih kiselina i biohemijski sastav uz pomoć infracrvene spektroskopije. U studiji preseka učestvovalo je 111 pacijenata starijih od 18 godina, operisanih zbog KRK, i podeljeni su u četiri grupe: sredovečni/stariji, muškarci/žene. U tumoru su značajno veće koncentracije K, Mg, Cu, Se, Ca, dok su Na, Zn, Cd, Hg i Cr u značajno manjoj koncetrciji. Odnos Cu/Zn značajno je veći u tumoru, pacijenti u više uznapredovalim stadijumima imaju veći odnos Cu/Zn. Pokazali smo značajno veće koncentracije MDA u tumorskom tkivu, kao i značajne razlike u sastavu masnih kiselina između tumorskog tkiva i zdrave mukoze. Najduže telomere su u tumorskom tkivu, a najkraće u zdravoj mukozi. Uočene su značajne razlike u vredno
...
stima pojedinih patohistoloških mikrografa između stadijuma I. i II. sa jedne strane, i III. i posebno IV. sa druge. Prikazane su različite spektralne karakteristike zdravog i tumorskog tkiva. Rezultati ove studije pokazuju da je odnos bakar/cink značajan prognostički faktor za invazivnost i progresiju KRK; da je odnos AA/EPA pouzdan pokazatelj inflamatornog statusa tumora i progresije; veće vrednosti SI govore u prilog biološki manje agresivnog tumora i jačeg imunskog odgovora; u tumoru postoji povećana lipidna peroksidacija i okdidativni stres se dešava na nivou reaktivnih kiseoničnih, ali ne i azotnih vrsta. Najduže telomere su u tumorskom tkivu, potom u leukocitima periferne krvi, a najkraće u zdravoj mukozi. Na osnovu digitalnih mikrografa može se lako izdvojiti tumorsko tkivo od zdrave mukoze u stadijumu I i II, dok se u stadijumu IV dobijaju slični rezultati za tumorsko i zdravo tkivo. Na osnovu IR spektralnih karakteristika , u malignom tkivu prisutna je manja količina lipida i nukleinskih kiselina, dok se količina proteina uvećava.
Colorectal cancer is the most common malignancy of the gastrointestinal tract. The objectives of this study were to determine in CRC and healthy mucosa: morphometric, textural and fractal analysis of digitized micrographs, elemental concentration, oxidative stress parameters, fatty acid concentration and biochemical composition using infrared spectroscopy. The cross-sectional study involved 111 patients over the age of 18 who underwent surgery due to CRC and were divided into four groups: middle-aged / elderly, men / women. The concentrations of K, Mg, Cu, Se, Ca are significantly higher in the tumor, while Na, Zn, Cd, Hg and Cr are in significantly lower concentrations. The Cu/Zn ratio is significantly higher in tumor, patients in more advanced stages have a higher Cu/Zn ratio. We showed significantly higher concentrations of MDA in tumor tissue, as well as significant differences in fatty acid composition between tumor tissue and healthy mucosa. The longest telomeres are in tumor tis
...
sue, and the shortest in healthy mucosa. Significant differences in the values of individual pathohistological micrographs between stages I and II were observed on one side, and III. and especially IV. on the other. Different spectral characteristics of healthy and tumor tissue were presented. Results of this study show that the Cu/Zn ratio is a significant prognostic factor for CRC invasiveness and progression; the AA/EPA ratio is a reliable indicator of tumor inflammatory status and progression; higher SI values support a biologically less aggressive tumor and a stronger immune response; there is increased lipid peroxidation in the tumor and oxidative stress occurs at the level of reactive oxygen species, but not nitrogen species. The longest telomeres are in tumor tissue, then in peripheral blood leukocytes, and the shortest in healthy mucosa. On the basis of digital micrographs, tumor tissue can be easily isolated from healthy mucosa in stages I and II, while in stage IV similar results are obtained. Based on the IR spectral characteristics, a smaller amount of lipids and nucleic acids is present in the malignant tissue, while the amount of protein increases.
Faculty:
Универзитет у Београду, Медицински факултет
Date:
10-10-2022
Keywords:
olorektalni karcinom, mikroelementi, markoelementi, telomere, masne kiseline oksdiativni stres, infracrvena spektroskopija / colorectal cancer, microelements, marcoelements, telomeres, fatty acids, oxidative stress, infrared spectroscopy