Molekularni mehanizmi regulacije ekspresije gena za CXCL 12 u beta ćelijama pankreasa pacova
Molecular mechanisms responsible for the regulation of CXCL 12 gene expression in pancreatic beta cells
Author
Marković, Jelena D.
Mentor
Vidaković, Melita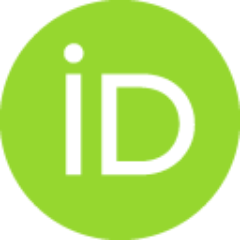 Committee members
Matić, Gordana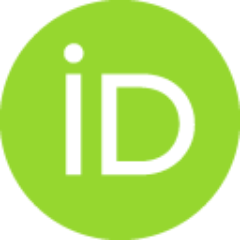 Uskoković, Aleksandra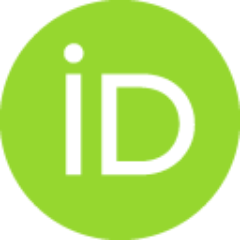 Arambašić-Jovanović, Jelena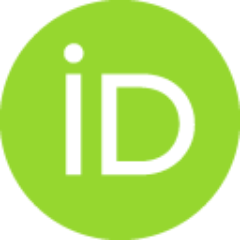 Vidaković, Melita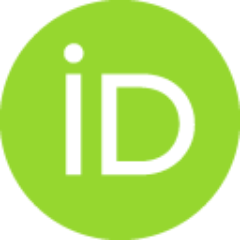 Abstract
Dijabetes tip 1 nastaje kao posledica autoimune destrukcije beta ćelija pankreasa, dok se u osnovi dijabetesa tip 2 nalazi nefunkcionalnost beta ćelija i rezistencija na insulin. S obzirom da je gubitak beta ćelija prisutan u oba tipa dijabetesa, potrebno je pronaći načine za očuvanje funkcionalnih beta ćelija. Rasvetljavanje molekularnih mehanizama regulacije ekspresije gena čiji proteinski produkti imaju ključnu ulogu u normalnom funkcionisanju i preživljavanju beta ćelija, može doprineti razvoju novih strategija za prevenciju i lečenje dijabetesa. Jedan od tih proteina je hemokin CXCL12, koji doprinosi očuvanju funkcionalnih beta ćelija tako što pospešuje njihovo preživljavanje i učestvuje u transdiferencijaciji alfa u beta ćelije. U okviru ove teze je pokazano da CXCL12 doprinosi očuvanju DNK integriteta i pospešuje preživljavanje beta ćelija pankreasa nakon primene dijabetogenog agensa, streptozotocina (STZ). Pošto je utvrđeno protektivno dejstvo CXCL12 na beta ćelije, sledeći kor
...
ak je bio da se ispitaju molekularni mehanizmi transkripcione regulacije pacovskog gena za CXCL12 (Cxcl12) u beta ćelijama. Uopšteno, transkripciona regulacija gena se zasniva na interakciji trans-delujućih proteina i cis-regulatornih DNK sekvenci. Serijom eksperimenata potvrđena je in vitro i in vivo interakcija između poli(ADP-ribozil) polimeraze-1 (PARP-1) i RAM 4 elementa, koji se nalazi uzvodno od promotora Cxcl12, na poziciji -1725/-1592 bp. Pored toga, pokazano je da u bazalnim uslovima PARP-1, YY1, C/EBPβ, C/EBPβ, STAT3, p53, FOXO3a, Sp1 i HMG I/Y vezuju promotor Cxcl12, na osnovu čega je zaključeno da su pomenuti transkripcioni faktori uključeni u transkripcionu regulaciju Cxcl12 u beta ćelijama. Metodom koimunoprecipitacije proteina ustanovljeno da u beta ćelijama pojedini transkripcioni regulatori Cxcl12 stupaju u međuproteinske interakcije (detektovane se sledeće interakcije: YY1 - PARP-1, FOXO3a - PARP-1, Sp1 – PARP-1, p53 – PARP-1, C/EBPβ - PARP-1, YY1 - p53, YY1 – FOXO3a, p53 – FOXO3a, Sp1 – FOXO3a, C/EBPβ - FOXO3a, C/EBPβ - FOXO3a i Sp1 – STAT3)...
Type 1 diabetes develops as a consequence of an autoimune destruction of pancreatic beta cells in contrast to type 2 diabetes which is caused by a combination of insulin resistance and beta cell dysfunction. Since a beta cell deficit is present in both types of diabetes, scientific approaches aimed at restoring functional beta cells assume an important place in diabetes research. Elucidation of the molecular mechanisms which regulate the expression of genes encoding for proteins that are involved in normal beta cell functioning and survival could contribute to the development of new approaches for diabetes prevention and treatment. One of these proteins is the chemokine CXCL12 which plays an important role in the restoration of functional beta cell by promoting beta cell survival and initiating the transdifferentiation of alpha into beta cells. This study presents evidence that CXCL12 promotes beta cell survival and protection against DNA damage after treatment with a diabetogenic agen
...
t, streptozotocin (STZ). Since the essential aspect of the protective effect of CXCL12 on the pancreatic beta cell prosurvival phenotype has been established, in this study the molecular mechanisms involved in rat CXCL12 gene (Cxcl12) transcriptional regulation in pancreatic beta cells are investigated. As a general rule, transcriptional regulation of gene expression depends on interactions of trans-acting protein factors and cis-acting DNA sequences of genes. The interaction of PARP-1 and a S/MAR element located - 1725/-1592 bp upstream of the Cxcl12 promoter was observed in vitro and in vivo, and the binding of PARP-1, YY1, C/EBPβ, C/EBPβ, STAT3, p53, FOXO3a, Sp1 and HMG I/Y to the Cxcl12 promoter in the basal state. The latter result indicates that the listed transcription factors participate in Cxcl12 transcriptional regulation in pancreatic beta cells. Co-immunoprecipitation experiments revealed the following protein-protein interactions between transcriptional regulators of Cxcl12: YY1 and PARP-1; FOXO3a and PARP-1; Sp1 and PARP-1; p53 and PARP-1; C/EBPβ and PARP-1; YY1 and p53; YY1 and FOXO3a; p53 and FOXO3a; Sp1 and FOXO3a; C/EBPβ and FOXO3a; C/EBPβ and FOXO3a; Sp1 and STAT3...
Faculty:
Универзитет у Београду, Биолошки факултет
Date:
08-07-2013
Projects:
Keywords:
CXCL12 / CXCL12 / CXCL12 gene promoter / transcriptional regulation / diabetes / beta cell survival / streptozotocin-induced oxidative stress / PARP-1 / YY1 / S/MAR element / promotor CXCL12 gena / transksripciona regulacija / preživljavanje beta ćelija pankreasa / dijabetes / oksidativni stres izazvan streptozotocinom / PARP-1 / YY1 / RAM element