Strukturne i funkcionalne promene paraštitastih žlezda i bubrega nekon primene steroida, izoflavona i kalcijuma u animalnom modelu andropauze
Structural and functional changes of parathyroid glands and kidneys after treatment with steroids, isoflavones and calcium in an animal model of the andropause
Author
Živanović, Jasmina B.
Mentor
Filipović, Branko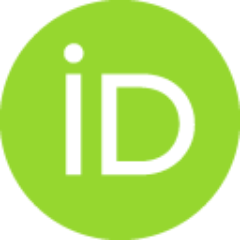 Committee members
Čakić-Milošević, Maja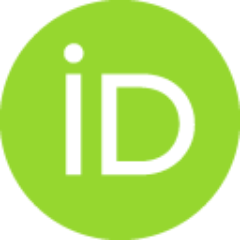 Milošević, Verica
Šošić-Jurjević, Branka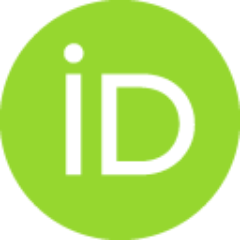 Ajdžanović, Vladimir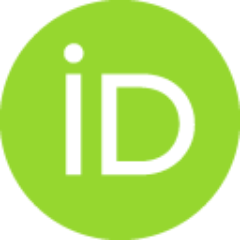 Abstract
Postepeno smanjenje koncentracije testosterona u cirkulaciji tokom procesa starenja, koje je u čvrstoj vezi sa povećanom učestalošću nastanka kardiovaskularnih oboljenja, benignih i malignih oboljenja prostate i osteoporoze, označava se kao andropauza. Terapije steroidnim hormonima, kao i konvencionalna terapija Vit D i kalcijumom, koje se primenjuju u prevenciji i tretmanu menopauzalnih i andropauzalnih simptoma kod oba pola, ispoljavaju i neželjena dejstava i povećavaju rizik od nastanka kardiovaskulanih oboljenja, hiperfosfaturije, hipertrofije prostate benignog karaktera, kancera dojke i prostate. Zbog brojnih negativnih efekata primenjivanih terapija, u poslednje vreme sve je veći broj istraživanja koja teže pronalaženju rešenja sa ciljem prevazilaženja navedenih problema. Veliku pažnju privlače izoflavoni soje, genistein i daidzein, koji su predmet istraživanja brojnih studija, prvenstveno zbog svog blagotvornog efekta na simptome starenja kod oba pola. Cilj ovog istraživanja bio
...
je rasvetljavanje dejstava steroida, izoflavona i kalcijuma na ključne regulatore homeostaze Ca2+ i Pi u animalnom modelu andropauze, i utvrđivanje njihovog potencijalnog efekta u očuvanju metabolizma minerala koji je narušen tokom procesa starenja. Mužjaci pacova Wistar soja, starosti 15 meseci, su orhidektomisani (Orx) i lažno operisani (SO) u ketaminskoj anestaziji (15 mg/kg b.w.). Dve nedelje nakon operacije Orx životinje su podeljene u eksperimentalne grupe (n=8), kojima su subkutano aplikovani testosteron-propionat (5mg/kg t.m.; TP), estradiol-dipropionat (0.625 mg/kg t.m.; EDP), vitamin D (50 μg/kg t.m.; Vit D), genistein (30 mg/kg t.m.; G), daidzein (30 mg/kg t.m.; D) i intramuskularno kalcijum (28.55 mg/kg t.m.; Ca), svakog dana tokom 3 nedelje. Svaka tretirana grupa je imala svoje kontrolne SO i Orx grupe za poređenje, kojima je aplikovan odgovarajući volumen adekvatnog rastvarača. Tokom izvođenja eksperimenta, životinjama su bile slobodno dostupne voda i laboratorijska hrana, koja nije sadržala sastojke soje ni leguminoza, sa kazeinom kao izvorom proteina. Životinje su dekapitovane 24h nakon poslednjeg tretmana, paraštitaste žlezde i levi bubrezi su izolovani, izmereni i pripremljeni za tehnike svetlosne i elektronske mikroskopije, dok su desni bubrezi zamzrnuti u tečnom azotu i čuvani na -80˚C do korišćenja i izolacije RNK...
Andropause is defined as a gradual decline of serum testosterone concentration during ageing, which is related to an increased incidence of cardiovascular diseases, benign and malignant prostate diseases and osteoporosis. Using steroid hormones, as well as vitamin D and calcium in the treatment of osteoporosis and other ageing symptoms, in both genders, have some undesirable side effects, such as increased risk of cardiovascular diseases, hyperphosphaturia and prostate cancer.Taking into account the potentially harmful aspects of the hormone replacement therapy, an increasing emphasis is placed on the alternative, plant-originated therapeutics for osteoporosis. Accumulating evidence suggests that soy isoflavones may represent a promising alternative remedy for aging symptoms in both genders. This study aimed to examine the effects of steroids, isoflavones and calcium on the structural and functional changes in parathyroid glands and specific functional proteins in the kidney tubules, r
...
esponsible for Ca and Pi regulation, in an animal model of the andropause, and to determine their potential impact in the preservation of mineral metabolism impaired with ageing. Fifthteen-month-old Wistar rats were orchidectomised (Orx) or sham (SO) operated under ketamine anesthesia. After 2 weeks of recovery, Orx animals were divided into experimental groups and treated subcutaneously with testosterone-propionate (5 mg/kg b.w.; TP), estradiol-dipropionate (0.625 mg/kg b.w.; EDP), vitamine D (50 μg/kg b.w.; Vit D), genistein (30 mg/kg b.w.; G), daidzein (30 mg/kg b.w.; D) or calcium intramuscularly (28.55 mg/kg b.w.; Ca) every day, for 3 weeks. Every treated group had a coresponding SO and Orx control groups treated with the proper amount of vehicle, following the same regime. Animals were fed a soy-free diet with corn oil as the fat source. The rats were decapitated 24h after the last injection, parathyroid glands and left kidneys were excised, their weight was measured and they was processed for light and electron microscopic examinations. Techniques of histochemical staining and immunohistochemical labeling, transmission electron microscopy, and stereological analyses were performed. Gene expression levels were determined with Real-time PCR...
Faculty:
Универзитет у Београду, Биолошки факултет
Date:
12-12-2013
Projects:
Keywords:
andropauza / andropause / steroidi / izoflavoni / kalcijum / paraštitastežlezde / NaPi 2a / PTH1R / FGFR / Klotho receptor / steroids / isoflavones / calcium / parathyroid gland / NaPi 2a / PTH1R / FGFR / Klotho receptor