In vitro ispitivanje antitumorske aktivnosti ekstrakata endemične biljne vrste Helichrysum zivojinii Černjavski et Soška
In vitro investigation of antitumor activities of extracts of endemic plant species Helichrysum zivojini Černjavski et Soška U
Author
Matić, Ivana Z.
Mentor
Savić-Pavićević, Dušanka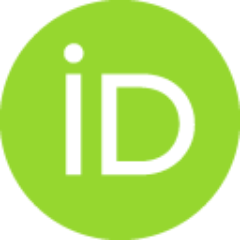 Committee members
Juranić, Zorica
Vajs, Vlatka
Aljančić, Ivana
Šavikin, Katarina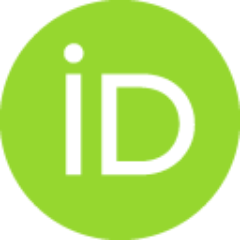 Abstract
Bioaktivni sastojci biljnih vrsta nalaze se u centru pažnje istraživanja u savremenoj onkologiji zbog svoje moguće uloge u hemioprevenciji, odnosno inhibiciji različitih koraka procesa maligne transformacije. Antikancerski potencijal biljnih jedinjenja zasniva se na mogućnosti redukcije slobodnih radikala, regulacije karcinogen-aktivirajućih i karcinogen-detoksifikujućih enzima, kao i mogućnosti inhibicije inflamatornih citokina, zatim na mogućnosti da dovedu do promena u regulaciji faktora rasta i ciljnih molekula signalnih puteva koji kontrolišu ćelijski rast, proliferaciju i apoptozu, kao i angiogenezu, invaziju i metastazu malignih ćelija. Osnovni cilj istraživanja je bio da se ispita citotoksičnost, odnosno odrede intenzitet i mehanizmi citotoksičnog dejstva pet ekstrakata izolovanih u vidu frakcija iz endemične biljne vrste Helichrysum zivojinii Černjavski et Soška prema specifičnom malignom ćelijskom tipu, kao i da se odredi selektivnost u antitumorskom dejstvu prema nizu humani
...
h malignih ćelija, kako u odnosu na poreklo - tip tumora, tako i u odnosu na zdrave mononuklearne ćelije periferne krvi (PBMC). Kako bi se doprinelo boljoj proceni antitumorskog potencijala ekstrakata, ispitan je i uticaj ekstrakata na invazivnost humanih metastatskih malignih ćelija i na angiogenezu endotelijalnih ćelija. Hemijska karakterizacija biljnih ekstrakata je imala za cilj da omogući razumevanje veze između kvalitativnog sastava i intenziteta citotoksične aktivnosti ekstrakata. Citotoksična aktivnost pet ekstrakata endemične biljne vrste Helichrysum zivojinii Černjavski et Soška je ispitana na sledećim humanim malignim ćelijskim linijama: HeLa (adenokarcinom cerviksa), Fem-x (melanom), K562 (mijeloidna leukemija), MDA-MB-361 (adenokarcinom dojke), MDA-MB-231 (adenokarcinom dojke), kao i prema EA.hy926 ćelijama (transformisane humane endotelijalne ćelije umbilikalne vene)...
Bioactive constituents of plants are in the center of attention of modern cancer research due to their prospective role in cancer chemoprevention based on the suppression of different stages in malignant transformation. The anticancer potential of plant compounds could be attributed to their ability to scavenge free radicals, regulate carcinogen-activating and –detoxifying enzymes and inhibit inflammatory cytokines, than to induce changes in the regulation of growth factors and target molecules in oncogenic signal transduction pathways implicated in cell growth, proliferation, apoptosis, as well as in angiogenesis, invasion and metastasis of cancer cells. The aim of this research was to investigate the cytotoxicity, more exactly to determine the intensity and mechanisms of the cytotoxic actions of the five extracts isolated as fractions from the endemic plant species Helichrysum zivojinii Černjavski et Soška against specific malignant cell type, as well as to determine the selectivity
...
in their antitumor actions against malignant cell lines of different tumor origin and against healthy peripheral blood mononuclear cells (PBMC). To fully evaluate the antitumor potential of extracts, the examination of their effects on the invasiveness of human metastatic malignant cells as well as on the angiogenesis of endothelial cells was done. Chemical characterization of plant extracts was performed in order to understand the relation between qualitative composition and intensity of cytotoxic action of the investigated extracts. The cytotoxic activities of the five extracts of the endemic plant species Helichrysum zivojinii Černjavski et Soška were tested against selected human malignant cell lines: HeLa (cervix adenocarcinoma), Fem-x (melanoma), K562 (myelogenous leukemia), MDA-MB-361 (breast adenocarcinoma), MDA-MB-231 (breast adenocarcinoma), as well as against transformed human umbilical vein endothelial EA.hy926 cells...
Faculty:
Универзитет у Београду, Биолошки факултет
Date:
12-11-2013
Projects:
Keywords:
Helichrysum zivojinii Černjavski et Soška / Helichrysum zivojinii Černjavski et Soška / citotoksičnost / maligne ćelije / normalne PBMC / apoptoza / invazivnost / angiogeneza in vitro / cytotoxicity / malignant cells / normal PBMC / apoptosis / invasiveness / angiogenesis in vitro