Optimizacija procesa proizvodnje medovine uz dodatak voćnog soka od aronije kao proizvoda poboljšanih funkcionalnih svojstava
Optimization of the process of producing mead with the addition of chokeberry juice as a product with improved functional characteristics
Author
Стојковић, Maja
Mentor
Cvetković, Dragoljub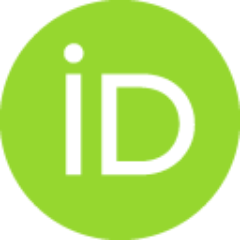 Committee members
Puškaš, Vladimir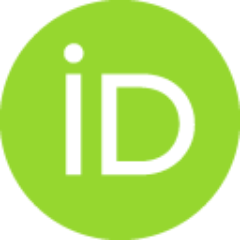 Vulić, Jelena
Savić, Dragiša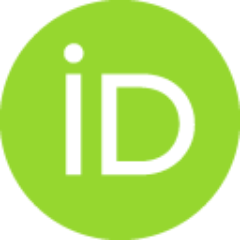 Savić, Aleksandar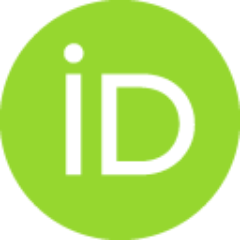 Abstract
Medovina predstavlja tradicionalno alkoholno piće koje sadrži od 8-18 vol. %, a dobija se fermentacijom razblaženog meda i vode djelovanjem ćelija kvasaca. Obogaćivanje medovine se može postići dodatkom voća, voćnih sokova, čajeva i začina. Osnovni cilj rada je bio dobijanje novog funkcionalnog napitka, odnosno dobijanje medovine sa dodatkom hladno cijeđenog soka od aronije uz optimizaciju procesa proizvodnje, čime bi se mogao poboljšati kvalitet proizvoda uz pojednostavljenje tehnološkog procesa proizvodnje. Iz tog razloga, analizirane su sirovine za dobijanje medovine (med i hladno cijeđeni sok od aronije). Od tri analizirane vrste meda odabran je medljikovac, koji je tretiran sa 3 temperaturna tretmana, 3 tretmana UV zračenjem i 9 ultrazvučnih tretmana, sa ciljem poboljšanja funkcionalnih svojstava meda kao polazne sirovine. Rezultati analize ovako tretiranog medljikovca su korišteni za odabir po jednog tretmana unutar tri navedene grupe tretmana primjenom RSM analize. Nakon odabira
...
tretmana izvršena je priprema polaznih rastvora za fermentaciju u kojima je izvršena varijacija tri količine dodanog soka od aronije (5, 10 i 20 %), tri vrste komercijalno dostupnih kvasaca (Fermol Associes, Spiriferm i Fermol Lager) i tri količine dodanog kvasca (150, 300 i 600 mg/L). Nakon analize ovako pripremljenih rastvora za fermentaciju, proces fermentacije je praćen 21 dan na temperaturi 25 ºC uz praćenje promjene mase boca. Optimizacija procesa fermentacije je izvršena izradom kinetičkog modela nastanka etanola, na osnovu fitovanja eksperimentalnih podataka u modifikovani Gompertz-ov model, uz primjenu nelinearne regresione analize i ocjenom regresionih koeficijenata metodom najmanjih kvadrata. Rezultati optimizacije su poslužili za odabir vrste kvasca najpogodnije za proizvodnju medovine sa dodatkom soka od aronije, nakon čega je dobijena medovina analizirana.
Mead is a traditional alcoholic beverage that contains 8-18 vol. %, obtained from the alcoholic fermentation of diluted honey and water by the action of yeast cells. The quality of mead can be improved by adding fruit, fruit juices, teas, and spices. The basic aim of this paper was to obtain a new functional beverage, i.e. to obtain mead with the addition of cold-pressed chokeberry juice with the optimization of the production process, which could improve the quality of the product along with simplifying the technological process of production. For that reason, raw materials for obtaining mead were analyzed (honey and cold-pressed chokeberry juice). Out of the three analyzed types of honey, honeydew honey was selected, which had been treated with three temperature treatments, three UV radiation treatments, and nine ultrasound treatments, to improve the functional properties of honey as the starting raw material. The results of the analysis of honeydew honey treated in this manner were
...
used to select one treatment from each of the three mentioned groups of treatments by using the RSM analysis. After choosing the treatments, fermentation starters were prepared, in which variations of three amounts of chokeberry juice (5, 10 and 20%), three types of commercial yeast ((Fermol Associes, Spiriferm and Fermol Lager), and three amounts of yeast (150, 300 and 600 mg/L) were added. After analyzing the fermentation starters prepared in this way, the fermentation process was observed for 21 days at a temperature of 25 ºC while monitoring the change in the mass of the bottles. The optimization of the fermentation process was carried out by creating a kinetic model of ethanol formation, based on fitting experimental data in the modified Gompertz model, by applying nonlinear regression analysis and estimation of regression coefficients by the least squares method. The optimization results were used to select the type of yeast most suitable for the production of mead with the addition of chokeberry juice, after which the obtained mead was analyzed.
Faculty:
Универзитет у Новом Саду, Технолошки факултет
Date:
29-12-2022
Keywords:
Medovina / Mead / honey / aronia / yeasts / fermentation / optimization / med / aronija / kvasci / fermentacija / optimizacija