Evolucija ekstremiteta velikih mrmoljaka (Triturus cristatus complex, Salamandridae, Caudata)
Limb evolution in crested newts (Triturus cristatus complex, Salamandridae, Caudata)
Author
Tomašević-Kolarov, Nataša M.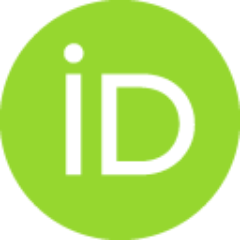 Mentor
Kalezić, Miloš
Committee members
Ivanović, Ana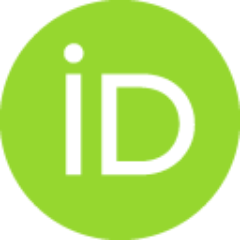 Jojić, Vida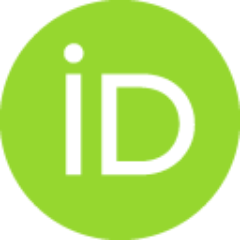 Abstract
Integracija, modularnost i razvojna ograničenja predstavljaju važne komponente fenotipske varijabilnosti. U ovoj tezi analiziran je uticaj ovih komponenti na morfološku evoluciju ekstremiteta pet vrsta velikih krestatih mrmoljaka. Veliki krestasti mrmoljci predstavljaju važne model organizme za istraživanja u oblasti morfološke integracije i razvojnih ograničenja, posebno ako se analiziraju ekstremiteti. To je grupa blisko srodnih vrsta sa poznatim filogenetskim odnosima, i izraženom vezom izmedju morfološke forme/tipa (oblika tela i dužine ekstremiteta) i preference prema akvatičnoj/terestričnoj sredini. Akvatične vrste se odlikuju izduženim telom i kratkim nogama, dok su vrste sa više terestričnim životnim stilom snažnije i robusnije građe sa dugim nogama. Takođe, kao grupa sa složenim životnim ciklusom, gde larveni, juvenilni i adultni stupanj imaju različite morfologije, ekološke sredine i preference, načine ishrane i lokomocije, veliki krestasti mrmoljci imaju posebno mesto u izuč
...
avanju ontogenetskih putanja tokom razvića. Ontogenetska promena niše i tranzicija između akvatične i terestrične sredine je povezana sa procesom metamorfoze. Iako ekstremiteti mrmoljaka ne prolaze kroz drastične promene strukture tokom tog procesa, funkcionalni zahtevi za efikasnom lokomocijom u te dve sredine su bitno različiti. Pretpostavka je da razlike između vrsta u pogledu stepena korišćenja akvatične tj. terestrične lokomocije, može biti faktor koji doprinosi razlikama u dužinama skeletnih elemenata i različitim obrascima korelacija između elemenata ekstremiteta, oslikavajući adaptacije na različite uslove sredine i način života (više ili manje akvatičan-terestričan)...
Integration, modularity and developmental constraints are three related components of phenotypic variability. Their impacts on morphological evolution on limbs in five species of crested newts were analyzed in this thesis. Crested newts are valuable model or ganisms in studies of morphological integration and developmental constraints, especially when concern limbs. They are closely related group of species with known phylogenetic relations, and each characterized by a specific body-to-limb conformation associated with their respective ecologies. Aquatic species of newts have small, elongate bodies and small limbs while more terrestrial species are with large, stocky bodies and robust limbs. Also, as group with complex life cycle, where larval, juvenile and adult stage have different morphologies, ecol ogies and different diet and locomotor preferences, crested newts have special pl ace in studies of changes in ontogenetic trajectories. Ontogenetic niche chan
...
ge and transition between aquatic and terrestrial environment is connected with process of metamorphosis. Although limbs in newts do not undergo drastic chan ges in structure during that process, functional demands for high efficient loco motion in both environments are quit different. It is assumed that the differenc es between species in degree of aquatic and terrestrial locomotion may be the fa ctor which can attribute to changes in length of skeletal elements and differe nt patterns of correlations between limb elements, reflecting adaptations on diffe rent environments and life styles of analyzed species of crested newts...
Faculty:
Универзитет у Београду, Биолошки факултет
Date:
25-12-2013
Projects:
Keywords:
ekstremiteti / limbs / veliki krestasti mrmoljci / morfološka integracija i modularnost / sekvencijalna heterohronija / alometrijska heterohronija / crested newts / morphological integration and modularity / sequence heterochrony / allometric heterochrony