Primena nedestruktivnih optičkih metoda u proceni stanja i metabolizma biljaka
Nondestructive optical method for plant overall health evaluation
Author
Miletić, Katarina
Mentor
Kasalica, Bećko
Committee members
Belča, Ivan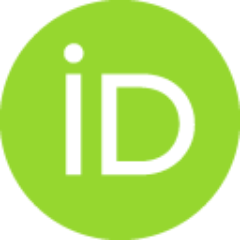 Vićić, Miloš
Sabovljević, Aneta
Petković Benazzouz, Marija

Abstract
Cilj ove doktorske disertacije je razvijanje nove i pouzdane metode za procenu stanja i metabolizma biljaka. Merenje spektralnih karakteristika listova biljaka optičkim metodama u periodu njihovog rasta može nam doneti korisne informacije o fiziološkom statusu biljke. U okviru doktorske disertacije predstavljen je novi metod, koji omogućava da merenjem koeficijenata optičke transmisije i refleksije sa lista pratimo stanje i metabolizam biljaka. Dosadašnji postupci merenja ovih parametara putem optičkih metoda usmereni su na trenutne vrednosti ovih koeficijenata, pre svega, refleksije u listu, dok su vrlo retke metode koje se bave detekcijom vrednosti optičke transmisije. Ne postoje nedestruktivne optičko-detekcione metode i sistemi koji sa pozdanom tačnošću i osetljivošću mogu kontinualno da prikupljaju podatke o fotosintetičkim procesima biljaka u dužim vremenskim intervalima (nekoliko dana ili meseci). Postojeće optičko-detekcione metode i sistemi omogućavaju samo trenutna merenja je
...
dnog mernog mesta, koja su praćena nizom ograničenja. U prvih nekoliko poglavlja predstavljene su neke opšte fizičke zakonitosti, na kojima se zasniva nova metoda, kao i osnovne ideje i karakteristike korišćenih elemenata za izradu optičko- -detekcionog sistema. U jednom od poglavlja objašnjen je proces fotosinteze i njegova veza sa kvantno-mehaničkim procesima. Posebna pažnja posvećena je izradi softvera za prikupljanje podataka, kao i postupcima za kalibraciju celog mernog sistema. U poslednjem odeljku prikazani su dobijeni rezultati. Po prvi put su, eksperimentalno, nedsestruktivnom metodom, dobijeni Cirkadijumski ritmovi biljaka u realnom vremenu. Takođe su detektovane promene u optičkim karatkeristikama u listovima pri različitim eksperimentalnim tretmanima, a dobijeni podaci upoređeni su sa rezultatima dobijenim dosadašnjim biološkim metodama.
The research presented in this dissertation is focused on development of reliable optical method for providing useful information for overall plant health evaluation. Measuring the optical properties of plant leaves, by spectrophotometric methods, could potentially provide very useful information of the plant's health. This dissertation describes a novel experimental method that enables continuous measurements of the optical reflection and transmission coefficients of broad-leaved of the plant's metabolism. The present measurement procedures of these parameters by optical methods are focused on current values of the leaf reflection coefficients, while methods which detect the values of optical transmission are quite rare. However, there is no nondestructive optical-detection method which is used to collect data about photosynthetic processes in plants during long time intervals (several days or months). Existing optical detection systems are designed to be used as a single measuring po
...
int, but also faced with a numerous limitation. The first few chapters present some general physical laws, as well as the main ideas and characteristics of all parts used to create our optical detection system. One chapter is basic explanation of the process of photosynthesis and its connection with quantum mechanical processes. Special attention is given to the development of data collection software, as well as procedures for calibration of the measuring system. The last section presents obtained results. For the first time, nondestructive method was used to detect Circadian rhythms in real time. In addition, different optical changes are observed on plant leaf in various experimental treatments and compared with present biological methods.
Faculty:
Универзитет у Београду, Физички факултет
Date:
30-08-2022
Keywords:
transmisija u listu, apsorpcija u listu, 665 nm crvena LED, cirkadijumski ritam, fiziološki status biljaka, optičke metode, nedestruktivne metode / leaf transmitance, leaf apsorbance, 665 nm red LED, circadian rhythm, plant health, optical methods, nondestructive methods