Uticaj imunoglobulina sa specifičnošću značajnom za antifosfolipidni sindrom na ekspresiju karakterističnih proteina i invazivnost ekstravilusnog trofoblasta čoveka in vitro
The effect of immunoglobulins with specificity significant for antiphospholipid syndrome on expression of characteristic proteins and invasiveness of human extravillous trophoblast in vitro
Author
Kovačević, Tamara M.
Mentor
Vićovac-Panić, Ljiljana
Committee members
Kataranovski, Milena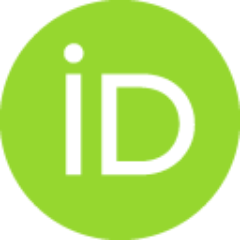 Radojčić, Ljiljana
Živković, Irena

Abstract
Antifosfolipidni sindrom (APS) je autoimunsko oboljenje koje klinički karakteriše ponavljana pojava tromboze i/ili poremećaji u trudnoći, a serološki prisustvo antifosfolipidnih antitela (aPL). Prisustvo aPL predstavlja najčešći stečeni faktor rizika za gubitak trudnoće i komplikacije u trudnoći. Smatra se da je glavni antigen u APS β2- glikoprotein I (β2GPI), evolutivno konzerviran protein, koji je po sekvenci i konformaciji sličan velikom broju proteina mikrobskog porekla. Do nedavno se smatralo da su tromboza i inflamacija u placenti najznačajniji mehanizmi kojima aPL ostvaruju patološki uticaj na tok i ishod trudnoće, ali novija saznanja ukazuju da aPL antitela direktno utiču na proces placentacije. U ovom radu je ispitivan uticaj imunoglobulina sa specifičnošću značajnom za antifosfolipidni sindrom na ekstravilusni trofoblast čoveka in vitro. Studija je obuhvatila ispitivanje efekata poliklonskih aPL koja su prečišćena iz seruma pacijenata sa APS i monoklonskog antitela 26 (MAb 26
...
) prema tetanus toksoidu, koje poseduje i specifičnost prema β2GPI. Time je omogućeno bolje razumevanje uloge heterogene populacije aPL koja je prisutna u serumu pacijenata, kao i antitela jasno definisane specifičnosti prema β2GPI u procesima koji dovode do defektne placentacije. Ispitivanjem in vitro uticaja imunoglobulina sa specifičnošću značajnom za APS na invazivnost ekstravilusnog trofoblasta čoveka, testom ćelijske invazije u Matrigel, pokazano je da aPL+ IgG i MAb 26 smanjuju invazivnost trofoblasta. Uočeni efekat nije bio posledica smanjene vijabilnosti i proliferacije ćelija, niti povećane apoptoze. Oba ispitivana antitela su uticala na ekspresiju karakterističnih proteina koji imaju ulogu u ćelijskoj invazivnosti. Efekat aPL+ IgG na trofoblastnu invaziju je posredovan inhibitornim delovanjem na matriksnu metaloproteinazu (MMP)-9, integrinske subjedinice α1, α5 i β1 i sekretovani galektin-1, dok MAb 26 svoje efekte ostvaruje inhibitornim delovanjem na MMP-2 i -9, α1 subjedinicu integrina i galektin-1. Vezivanje aPL+ IgG i MAb 26 za ekstravilusnu trofoblastnu ćelijsku liniju HTR-8/SVneo, kao i vezivanje MAb 26 za citotrofoblast (CT) izolovan iz placente prvog trimestra, je potvrđeno imunocitohemijskom analizom. Ispitivana antitela se vezuju za ćelije trofoblasta i u odsustvu egzogenog β2GPI i drugih faktora prisutnih u fetalnom telećem serumu, ukazujući na ekspresiju endogenog β2GPI ili još uvek nedefinisanog receptora koji bi mogao da direktno vezuje antitela...
Antiphospholipid antibody syndrome (APS) is an autoimmune multisystemic disorder clinically characterized by recurrent thrombosis and pregnancy morbidity, and presence of antiphospholipid antibodies (aPL) in sera of affected individuals. Presence of aPL is the most common acquired risk factor for pregnancy loss and pregnancyrelated complications. Main antigen in APS is β2-glycoprotein I (β2GPI), an evolutionarily conserved protein, which shows similarity in sequence and conformation with a number of microbial proteins. Until recently, thrombosis and inflammation were thought to be the main aPL related mechanisms leading to complications in pregnancy. More recent findings, however, indicate that aPL can exert direct effects of on placentation. This research was conducted to investigate the effects of immunoglobulins with specificity significant for APS on human extravillous trophoblast in vitro. The study included polyclonal aPL derived from APS patients (aPL+ IgG) and monoclonal antibo
...
dy 26 (MAb 26) raised to tetanus toxoid with additional β2GPI specificity, originating from conformational similarity between tetanus toxoid and β2GPI. Effects of immunoglobulins with specificity important for APS on human extravillous trophoblast invasion in vitro were investigated using Matrigel invasion assay. The test showed that both aPL+ IgG and MAb 26 induce a decrease in trophoblast invasiveness, which did not result from a change in cell viability, proliferation, or apoptosis. Both antibodies, however, did affect the expression of characteristic proteins that are known to act as mediators of cell invasion. The aPL+ IgG induced decrease in trophoblast invasiveness was accompanied by reduction in matrix metalloproteinase (MMP)-9, integrin subunits α1, α5 and β1, and in levels of secreted galectin-1. Similarly, the inhibitory effect of MAb 26 on trophoblast invasion was accompanied by a decrease in MMP-2 and -9, integrin subunit α1, and galectin-1 expression. Immunocytochemistry revealed binding of both aPL+ IgG and MAb 26 to extravillous trophoblast cells. The observed binding was persistent in the absence of exogenous β2GPI and other factors derived from fetal calf serum used for cell culture. That implies expression of endogenous β2GPI, or putative receptor(s) that can bind aPL directly...
Faculty:
Универзитет у Београду, Биолошки факултет
Date:
28-06-2013
Projects:
Keywords:
antifosfolipidna antitela / antiphospholipid antibodies / anti-β2-glikoprotein I antitela / β2-glikoprotein I / antifosfolipidni sindrom / placenta / molekulska mimikrija / izolovani citotrofoblast / HTR-8/SVneo / ćelijska invazija / internalizacija / anti-β2-glycoprotein I antibodies / β2- glycoprotein I / antiphospholipid syndrome / placenta / molecular mimicry / isolated cytotrophoblast / HTR-8/SVneo / cell invasion / internalization