Procena prognostičkog potencijala molekularnih i kliničko-patoloških karakteristika lokalnog i lokalno odmaklog karcinoma debelog creva u predikciji ranog relapsa i ishoda pacijenata lečenih adjuvantnom hemioterapijom
Prognostic potential assessment of molecular and clinicopathological characterstics of a local and locally advanced colorectal cancer in prediction of early recurrence and outcomes in patients treated with adjuvant chemotherapy
Author
Nikolić, Neda
Mentor
Janković, Goran
Committee members
Radosavljević, Davorin
Nikolić, Srđan
Janković, Radmila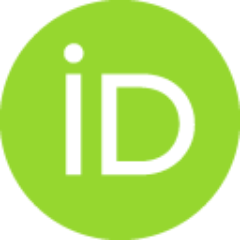 Nikolić, Ivan
Abstract
Uvod: Standardni tretman lokalizovanog karcinoma debelog creva (KDC) je hirurško lečenje uz adjuvantnu hemioterapiju. U proceni individualnog rizika pacijenta za relaps bolesti, a samim tim i loš ishod, koriste se prognostički parametri koji ukazuju na klinički ishod pacijenta nevezan od primenjenog tretmana. Poslednjih decenija aktuelna su traganja za identifikacijom molekularnih markera kao novih prognostičkih parametara. Cilj: Cilj rada je bio ispitivanje povezanosti nivoa ekspresije gena TGFβ1, CTNNB1, OCLN, patohistoloških karakteristika tumora i kliničkih karakteristika pacijenata sa pojavom ranog relapsa kao i ishoda bolesti: relapsa; vremena bez pojave bolesti; ukupnog, kancer-specifičnog i preživljavanja nakon relapsa bolesti. Materijal i metode: Istraživanje je obuhvatilo 273 pacijenata operisanih od KDC u trećem i visoko rizičnom drugom kliničkom stadijumu kod kojih je primenjena adjuvantna hemioterapija na Institutu za Onkologiju i Radiologiju Srbije. Ispitivani parametri s
...
u demografske karakteristike pacijenata i kliničke, histološke i genetske karakteristike primarnih tumora. Ekspresija gena određena je RT-PCR metodom na uzorcima tkiva dobijenim tokom operacije primarnog tumora. Rezultati: Pacijenti su bili dominatno u trećem kliničkom stadijumu bolesti (83.15%). Tokom 66 meseci medijane praćenja, relaps bolesti je zabeležen kod 38.46% pacijenata sa najvećom učestalošću unutar prve godine praćenja. Pacijenti sa N2 nodusima, eleviranim vrednostima CA 19-9 i postoperativnom anemijom imali su veći rizik od pojave ranog relapsa. Ukupno i kancer-specifično preživljavanje kod ranog relapsa je kraće u odnosu na pacijente sa kasnijim relapsom bolesti. Iako je pokazana uspešna ekspresija gena CTNNB1, OCLN i TGFβ1 u uzorcima tumora, kao i statistički značajno veća ekspresija gena TGFβ1 u uzorcima tumora koji će relapsirati, načinjene analize nisu omogućile dovoljno podataka o prognostičkoj vrednosti ovih gena u ispitivanoj grupi pacijenata. Zaključak: Bazične histološke i kliničke karakteristike imaju značajnu ulogu u proceni rizika za rani relaps kao i lošeg ishoda bolesti. Povišena vrednost ekspresije gena TGFβ1 može ukazati na povećani rizik za relaps bolesti.
Introduction: In local stages of colorectal cancer (CRC) standard treatment approach is surgery followed by adjuvant chemotherapy. Individual recurrence risk and consequently a bad outcome of patients is assessed by the use of prognostic parameters regardless of the treatment applied. In the last decades efforts are made in identification molecular biomarkers as a potential new prognostic tools. Aim: To identify prognostic potential of gene expression of TGFβ1, CTNNB1, OCLN, demographic, clinical and histological parameters of the primary tumor in risk of early recurrence and outcomes of the patients: disease recurrence; disease-free survival; overall, cancer-specific and post-recurrence survival. Material and Methods: A total of 273 patients with stage III and high-risk stage II were prospectively enrolled. All of them underwent operative treatment of the primary followed by adjuvant fluorouracil-based chemotherapy at Institute for Oncology and Radiology of Serbia. Potential parameter
...
s included histologic, clinical and molecular determinants. Gene expression was done by RT-PCR methods on paraffin embedded primary CRC tissues. Results: Patient were mostly diagnosed in clinical stage III (83.15%). In the median follow up of 66 months, 105 (38.5%) had a disease recurrence, mostly in the first year of follow up. Patient with N2 disease, elevated CA19-9 and postoperative anemia had a higher risk of early recurrence. Survival analysis showed diminished overall and cancer-specific survival in an early recurrence group. Even though gene expression of TGFβ1, CTNNB1 and OCLN was acquired in all examined tumor samples and there was statistically significant higher TGFβ1 expression in patients with recurred cancers, molecular analysis didn't provide enough data for prognostic significance of assessed genes in examined group of patients. Conclusion: Baseline patient and tumor characteristics largely predict a patient's outcome in local stages of CRC. Elevated level of TGFβ1 expression in tumor samples could be used as a marker of a high recurrence risk.
Faculty:
Универзитет у Београду, Медицински факултет
Date:
28-09-2022
Keywords:
kolorektalni karcinom, biomarkeri, prognoza, TGFβ1, OCLN, CTNNB1 / colorectal cancer, biomarker, prognosis, TGFβ1, OCLN, CTNNB1