Detekcija i karakterizacija genomskih abnormalnosti kod novorođenčadi sa kritično teškim urođenim srčanim manama
Detection and characterization of genomic abnormalities in newborns with critical congenital heart disease
Author
Miletić, Aleksandra
Mentor
Čuturilo, Goran
Committee members
Parezanović, Vojislav
Novaković, Ivana
Đukić, Milan
Kavečan, Ivana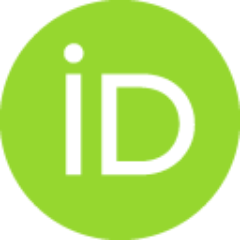 Abstract
Urođene srčane mane (USM) predstavljaju strukturne abnormalnosti srca i velikih krvnih sudova prisutne na rođenju. Sa učestalošću od 0,8-1,2% u populaciji novorođenih, one predstavljaju najčešće urođene mane kod ljudi. Epidemiološke studije su pokazale da 20-30% USM nastaje kao posledica genetičkih faktora i da su submikroskopske promene u broju kopija (engl., Copy number variants, CNV) najčešći genetički uzročnici USM. Novorođenčad sa kritično teškim USM predstavlja 25-30% hospitalizovanih pacijenata na odeljenjima intenzivne nege. Brza i efikasna dijagnostika kod ove grupe pacijenata je od izuzetne važnosti ali često predstavlja izazov. Genetička testiranja mogu da olakšaju ovaj proces, ali nažalost nisu dostupna svim pacijentima. U razvijenim zemljama kao test prvog izbora kod pacijenata sa USM se primenjuje hromozomski microarray, koji detektuje CNV duž čitavog genoma. Visoka cena ovog testa često ograničava njegovu primenu u nerazvijenim zemljama gde se primenjuju dostupnije tehno
...
logije. Metoda višestrukog umnožavanja proba zavisnog od ligacije (engl., Multiplex ligation-dependent probe amplification, MLPA) je brza, ekonomski povoljna, visokosenzitivna, semikvantitativna analiza za simultanu detekciju CNV na 60 odabranih lokusa u jednoj reakciji. Stopa detekcije CNV kod pacijenata sa USM primenom MLPA analize je varijabilna i zavisi od selekcije pacijenata kao i od odabira MLPA kitova koji se primenjuju u testiranju. Ciljevi: Ovo istraživanje je imalo za cilj da utvrdi stopu detekcije CNV MLPA analizom u cilju procene da li ova analiza može da se primenjuje kao test prvog izbora kod novorođenčadi sa kritično teškim USM hospitalizovane na Odeljenju neonatalne intenzivne nege. Dodatno, ciljevi ove studije su bili utvrđivanje učestalosti submikroskopskih genomskih abnormalnosti primenom MLPA analize, hromozomskog microarray-a i sekvenciranja "kliničkog egzoma" kod novorođenčadi sa kritičnim USM hospitalizovane na Odeljenju intenzivne nege, kao i utvrđivanje korelacije detektovanih varijanti sa tipovima USM, prisustvom ekstrakardijanih malformacija i letalnog ishoda utvrđenih kod ispitanika. Materijal i metode: Studija je obuhvatila 100 neselektovanih novorođenčadi sa kritično teškim USM (kompleksne ili kombinovane srčane mane), hospitalizovane na Odeljenju intenzivne nege, Univerzitetske dečje klinike u Beogradu u perodu od avgusta 2014. do septembra 2019. godine. Pacijenti sa kliničkom slikom vijabilnih trizomija (21, 18, 13) nisu uključeni u studiju. Svi ispitanici su testirani MLPA analizom primenom SALSA MLPA P250-B2 i SALSA MLPA P311-B1 kitova (MRC Holland, Holandija). Pacijenti sa normalnim rezultatima MLPA analize su dalje evaluirani primenom hromozomskog microarray-a i sekvenciranja "kliničkog egzoma". Rezultati: MLPA analiza je urađena kod 100 ispitanika primenom P311 i P250 MLPA kitova. Patogene CNV su detektovane kod 10 ispitanika. Kod devet ispitanika je utvrđena delecija regiona 22q11.2 koja je detektovana primenom oba MLPA kita, dok je kod jednog ispitanika utvrđeno prisustvo delecije regiona 3p25 koja je detektovana priemenom P311 MLPA kita...
Congenital heart defects (CHD) are structural defects of the heart and large blood vessels present at birth. With an incidence of 0.8-1.2% it is the most common birth defect and significant cause of mortality and morbidity in children. Epidemiological studies showed that genetic factors play role in 20-30% cases of CHD and that submicroscopic copy number variants (CNVs) are the most common genetic causes of CHD. Newborns with critical CHD represent 25-30% of patients in the Neonatal Intensive Care Units. Rapid and efficient diagnostics is crucial for these patients but is often challenging. Genetic tests may facilitate this process, but unfortunately they are not available for all patients. In developed countries chromosomal microarray that detects CNVs along entire genome is considered as a first-tier test for patients with CHD. High costs of this test usually limit its application in undeveloped countries that look for more afordable technologies. Multiplex ligation dependent probe a
...
mplification (MLPA) analysis is fast, cost-effective, high sensitive, semiquantitative analysis that allows simultaneous detection of up to 60 CNVs at selected loci in a single reaction. The rate of CNVs detection by MLPA analysis in patients with CHD varies depending on the criteria for patient selection, as well as the type of commercially available MLPA kit used for the testing. Aim: The aim of this study was to determine the detection rate of CNVs by MLPA analysis in order to assess whether this analysis can be applied as a first-tier test in newborns with critical CHD admitted to the Neonatal Intensive Care Units. Additionally, the frequency of submicroscopic genomic abnormalities using MLPA analysis, array comparative genomic hybridisation (aCGH) and clinical exome sequencing in the present cohort, as well as correlation between detected variants and CHD types, existence of extracardial malformations and lethal outcomes of participants were determined. Material and methods: Study included 100 consecutive newborns admitted to the Neonatal Intensive Care Unit, University Children's Hospital in Belgrade from August 2014 to September 2019. Patients with viable trisomies (21, 18 and 13) were excluded. All participants were tested by MLPA analysis using SALSA MLPA P250-B2 Di George and SALSA MLPA P311-B1 Congenital Heart Disease probemixes (MRC Holland, The Netherland). Those with normal MLPA findings were further evaluated by chromosomal microarray and clinical exome sequencing. Results: MLPA was applied in 100 newborns using P311 and P250 MLPA kits. Pathogenic CNVs were identified in ten patients. Nine of them had 22q11.2 deletion, detected by both kits, while one patient had 3p25 deletion, detected by P311 kit. Further, aCGH was performed for 26 patients who had normal MLPA report. In three patients pathogenic/likely pathogenic CNVs were identified, while in four, variants of unknown significance (VUS) were detected. Clinical exome sequencing was performed in five patients for whom MLPA and aCGH analysis did not reveal causal variants...
Faculty:
Универзитет у Београду, Медицински факултет
Date:
21-09-2022
Keywords:
urođene srčane mane, intenzivna nega, novorođenčad, MLPA, hromozomski microarray, sekvenciranje "kliničkog egzoma" / congenital heart disease, intensive care units, newborns, MLPA, chromosomal microarray, clinical exome sequencing