Drama kao metodski pristup u obrazovanju vaspitača za refleksivnu praksu
Drama as a method in education of preschool teachers for reflexive practise
Author
Stamenković, Ivana
Mentor
Pavlović-Breneselović, Dragana
Committee members
Pavlović-Breneselović, Dragana
Krnjaja, Živka
Miškeljin, Lidija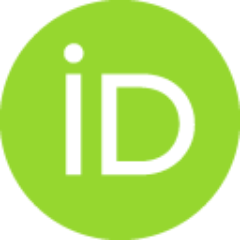 Radulović, Lidija

Abstract
Predmet ovog rada odnosi se na potencijale drame kao metodskog pristupa u obrazovanju vaspitača, u svetlu postmodernih perspektiva o praksi predškolskog vaspitanja i obrazovanja, profesiji vaspitača i inicijalnom obrazovanju vaspitača. Postmoderne perspektive predstavljale su osnovu za razvijanje modela nastave zasnovanog na drami kao metodskom pristupu (koncepcije novog kursa ''Refleksivni dramski praktikum''), sa težnjom ka unapređivanju programa i prakse inicijalnog obrazovanja vaspitača. Razvojno istraživanje sopstvene prakse podrazumevalo je praćenje realizacije (početne i modifikovane) koncepcije kursa, ispitivanje perspektiva studenata, te zajedničku kritičku refleksiju, evaluaciju i analizu da bi se rasvetljavali potencijali i efektivnost, kvalitet i značaj kursa, kroz sledeće dimenzije: Efektivnost - kritičko refleksivno promišljanje o meta-temama vaspitno-obrazovne prakse (prirodi odnosa u vaspitno-obrazovnom procesu i pretpostavkama koje su u osnovi akcija - percepcije o dec
...
i, predstave o profesiji, ulogama i odgovornostima vaspitača, stavovi o vaspitanju i obrazovanju i o vrednostima u osnovi vaspitno-obrazovne prakse); Nivo angažovanja i način participacije studenata; Atmosfera i međusobni odnosi; Vrednosti i značaj, slabosti, nedostaci i ograničenja koncepcije Praktikuma, procesa i načina rada. Analiziranje podataka je podrazumevalo kvalitativnu analizu sadržaja. Dobijeni podaci su sistemtizovani kroz dimenzije potencijala i efektivnosti, kvaliteta i značaja kursa. Istraživanje je pokazalo da koncepcija Praktikuma ima potencijala da doprinese unapređivanju programa i prakse obrazovanja vaspitača, da podstiče grupno refleksivno promišljanje o meta-temama, kooperaciju i kolaboraciju, osećaj zajedništva, međusobno ohrabrivanje i pozivanje na angažovanje.
The subject matter of this dissertation refers to the potentials of drama as a method in education of preschool teachers, in the light of postmodern perspectives on practice of preschool education, profession of preschool teachers and initial education of preschool teachers. Postmodern perspectives represented the ground for the development of a model of drama-based teaching (concept of the new course "Reflexive Drama Practicum"), aspiring to improve the curriculum and practice of initial education of preschool teachers. Developmental research of my own practice involved the observation of the (initial and modified) course concept implementation, as well as examining students' perspectives, and joint critical reflection, evaluation and analysis so as to shed light on the potential and effectiveness, quality and importance of the course, via following dimensions: Effectiveness - critical reflection on meta-topics of educational practice (nature of relationships in the educational proces
...
s and assumptions the actions are based on - perceptions about children, understandings of the profession, roles and responsibilities of preschool teachers, viewpoints on education and values the educational practices are based on); Level of engagement and manner of students' participation; Atmosphere and interpersonal relationships; Values and importance, weaknesses, shortcomings and limitations of the Practicum concept, working process and functioning. Data analysis included qualitative content analysis. The obtained data have been systematized via the dimensions of potential and effectiveness, quality and importance of the course. The research indicated that the concept of the Practicum has the potential to contribute to the improvement of the curriculum and practices of education of preschool teachers, to provoke group reflection on meta-topics, to initiate cooperation and collaboration, the sense of community, mutual encouraging and calling for engagement.
Faculty:
Универзитет у Београду, Филозофски факултет
Date:
12-09-2022
Keywords:
inicijalno obrazovanje vaspitača, drama kao metodski pristup, meta-teme vaspitno-obrazovne prakse, obrazovanje vaspitača za refleksivnu praksu, razvojna evaluacija, postmodernizam, predškolsko vaspitanje i obrazovanje, profesija vaspitača / initial education of preschool teachers, drama as a method in education, meta-topics of educational practice, education of preschool teachers for reflexive practice, developmental evaluation, postmodernism, preschool education, preschool teacher profession