Pedagoški potencijali igrališta u gradu za decu predškolskog uzrasta
Pedagogical potentials of playgrounds in the city for preschool children
Author
Malović, Marija
Mentor
Pavlović-Breneselović, Dragana
Committee members
Pavlović-Breneselović, Dragana
Krnjaja, Živka
Miškeljin, Lidija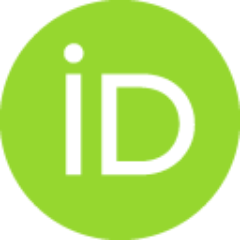 Klemenović, Jasmina

Abstract
U radu je aktualno pitanje iz domena društvene brige o deci, iskazano kroz koncept "grada po meri deteta", sagledano i konkretizovano iz pedagoške perspektive koja se generiše iz značaja i značenja igre i zajedničkog učešća za učenje i razvoj dece ranog uzrasta i kritičkog sagledavanja uslova odrastanja u gradu. Cilj rada je sagledavanje pedagoških potencijala igrališta u Beogradu za decu predškolskog uzrasta. Rad ima postmodernističko teorijsko utemeljenje i kvalitativni – etnografski istraživački pristup zasnovan na interpretativnoj istraživačkoj paradigmi. Proces istraživanja sproveden je u tri faze korišćenjem različitih metoda koje su omogućile uključivanje različitih perspektiva (istraživača, dece i roditelja). U istraživanju je učestvovalo 12 dece predškolskog uzrasta i 10 roditelja, koji su bili deo prigodnog uzorka. Ukrštanjem ideja svih učesnika istraživanja došlo se do zajedniki konstruisane slike o poželjnim karakteristikama igrališta za decu i dominantnim karakteristikama
...
postojećih igrališta u Beogradu. Prikaz rezultata obuhvata predstavljanje dimenzija pedagoškog potencijala igrališta, kao okvira za prikaz perspektiva istraživača, deteta i roditelja o prostorima za igru dece. Analiza rezultata i diskusija usmereni su na izdvajanje smernica za uređivanje igrališta za decu, na osnovu utvrđenog raskoraka između predstavljenih karakteristika postojećih igrališta za decu i poželjnih karakteristika igrališta. Nalazi potvrđuju da su dizajnerska rešenja igrališta u Beogradu, kao društveno i kulturno konstruisanih prostora koji oblikuju uslove i karakteristike odrastanja dece, njihove identitete i načine učešća, više uslovljena komercijalnim i urbanističkim nego pedagoškim merilima, te da ne zadovoljavaju kriterijume relevantne iz pedagoške perspektive.
This paper discusses and demonstrates a critical issue in the sociology of childhood expressed through the concept of a "child-friendly city" from a pedagogical perspective. This perspective combines the importance of play and joint participation in learning and development of young children and critical consideration of children's contemporary urban life. This paper aims to consider the pedagogical potential of playgrounds for preschool children in Belgrade. It leans on a postmodern theoretical framework and a qualitative - ethnographic research approach based on the interpretive research paradigm. The research was conducted in three phases using different methods that resulted in the inclusion of multiple perspectives (researchers', children's, and parents' perspective). The convenience sample consisted of 12 preschool children and 10 parents. By crossing all research participants' ideas, we have (co)constructed a picture of the desirable characteristics of children's playgrounds and
...
the dominant characteristics of existing playgrounds in Belgrade. The results represent the pedagogical potential of a playground as a framework for presenting the various perspectives of the researcher, children, and parents on children's play areas. The results analysis and discussions aim to highlight the guidelines for designing playgrounds based on the identified gap between the presented attributes of the existing playgrounds and the desired characteristics of a potential playground. The results confirm that the design of playgrounds in Belgrade, as socially and culturally constructed places that shape the conditions and characteristics of children's growth, their identities, and ways of participation, are influenced by commercial and urban standards instead of the pedagogical ones, and do not meet relevant criteria from a pedagogical perspective.
Faculty:
Универзитет у Београду, Филозофски факултет
Date:
13-09-2022
Keywords:
igralište, igraonica, pedagoški potencijali igrališta, pedagoška perspektiva, deca predškolskog uzrasta, igra, detinjstvo, odrastanje u gradovima, grad po meri deteta, trendovi u dizajniranju igrališta / playground, playroom, pedagogical potentials of playgrounds, pedagogical perspective, preschool children, play, childhood, growing up in cities, child-friendly city, trends in playground design