Identifikacija i procena uticaja preoperativnih prediktora mortaliteta u okviru formulacije i validacije statističkog modela za predviđanje ishoda lečenja kod pacijenata operisanih zbog rupturirane aneurizme abdominalne aorte
Identification and assessment of the influence of preoperative predictors of mortality within formulation and validation of the statistical model for predicting a treatment outcome at the patients operated for ruptured abdominal aortic aneurysm
Author
Tomić, Ivan
Mentor
Marković, Miroslav
Committee members
Davidović, Lazar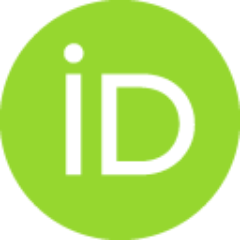 Cvetković, Slobodan
Tomić, Aleksandar

Abstract
aneurizmatske bolesti abdominalne aorte. Ukupan mortalitet zbog rupture aneurizme abdominalne aorte (RAAA) izuzetno je visok i iznosi 65-85%, dok se mortalitet operisanih pacijenata u proseku kreće oko 50%. Tok, ishod i kvalitet lečenja RAAA rezultat su sadejstva različitih faktora među kojima je i selekcija pacijenata. Jedan od načina na koji se pravi selekcija jeste i kalkulacija različitih predikcionih modela ("skoring sistema") koji sa manjom ili većom preciznošću predviđaju ishod (preživljavanje) nakon operativnog lečenja RAAA. Za sada ne postoje čvrsti dokazi da se bilo koji od navedenih modela može koristiti sa apsolutnom preciznošću kada je u pitanju predviđanje ishoda lečenja. Potreba za kreiranjem predikcionog modela koji proizilazi iz specifičnosti gravitirajuće populacije pacijenata, dijagnostičko-terapijskog algoritma, lokalnih uslova lečenja i ustrojstva zdravstvenog sistema zemlje ili regije, dovela je do formulisanja sledećih ciljeva ove studije: identifikacija najutica
...
jnijih preoperativnih prediktora mortaliteta kod pacijenata operisanih zbog RAAA; kreiranje statističkog modela za predviđanje ishoda (mortaliteta) u ranom postoperativnom periodu (do 30 dana) na osnovu prethodno identifikovanih preoperativnih prediktora mortaliteta; validacija kreiranog modela za predviđanje ishoda i zatim i poređenje senzitivnosti i specifičnosti kreiranog modela za predviđanje ishoda sa dva do sada najčešće upotrebljavana modela za predviđanje ishoda – Glasgow Aneurysm Score (GAS) i Hardman index (HI). MATERIJAL I METODE Istraživanje je sprovedeno u formi kliničke opservacione studije, u Klinici za vaskularnu i endovaskularnu hirurgiju Univerzitetskog Kliničkog Centra Srbije, nastavnoj bazi Medicinskog Fakulteta Univerziteta u Beogradu, retrospektivnom analizom prospektivno sakupljenih podataka za konsekutivno operisane pacijente zbog RAAA u periodu od 2009. do 2019. godine sa prospektivnim praćenjem. Podaci su prikupljani u dvogodišnjem periodu od juna 2019. godine do decembra 2021. godine. Za definisano vreme koje je posmatrala ova studija, u navedenoj ustanovi, operisano je 765 pacijenata sa dijagnozom RAAA, dok je u studiju shodno uključujućim kriterijumima uključeno 703 pacijenta za koje je bilo moguće sakupiti podatke definisane u dizajnu studije...
Rupture is the most common and most dangerous complication and often the first manifestation of aneurysmal abdominal aortic disease. The total mortality due to ruptured abdominal aortic aneurysm (RAAA) is extremely high and amounts to 65-85%, while the mortality of operated patients is around 50% on average. The final outcome and quality of RAAA treatment is the product of various factors, including the selection of patients. One of the ways in which selection is made is the calculation of various prediction models ("scoring systems") that more or less accurately predict the outcome (survival) after surgical treatment of RAAA. There is currently no solid evidence that any of these models can be used with absolute precision to predict survival. The need to create a prediction model that arises from the specifics of the gravitating patient population, diagnostic-therapeutic algorithm, local treatment conditions and the structure of the health system of the country or region, led to the f
...
ormulation of the following objectives of this study: identification of the most influential preoperative predictors of mortality in patients operated on for RAAA; creating a statistical model for predicting outcomes (mortality) in the early postoperative period (up to 30 days) based on previously identified preoperative mortality predictors; validation of the created outcome prediction model and then comparison of the sensitivity and specificity of the created outcome prediction model with two most commonly used outcome prediction models - Glasgow Aneurysm Score (GAS) and Hardman index (HI). MATERIAL AND METHODS The research was conducted in the form of a clinical observational study at the Clinic for Vascular and Endovascular Surgery of the University Clinical Center of Serbia, teaching base of the Medical Faculty of the University of Belgrade. It was retrospective analysis of prospectively collected data for consecutively operated patients due to RAAA from 2009 to 2019. prospective follow-up. Data were collected in the two-year period from June 2019 to December 2021. During the defined time observed in this study, 765 patients diagnosed with RAAA were operated on at the institution, while the study included 703 patients according to the inclusion criteria, for whom it was possible to collect data defined in the study design...
Faculty:
Универзитет у Београду, Медицински факултет
Date:
14-09-2022
Keywords:
ruptura aneurizme abdominalne aorte (RAAA); mortalitet; skor rizika; predviđanje / ruptured abdominal aortic aneurysm (RAAA); mortality; risk score; prediction