Neokolonijalne prakse međunarodnih nevladinih organizacija na početku XXI veka
Neocolonial practices of international nongovernmental organizations at the beginning of XXI century
Author
Vićentić, Jelena
Mentor
Džuverović, Nemanja
Committee members
Sekulić, Nada
Milošević, Aleksandar
Tepšić, Goran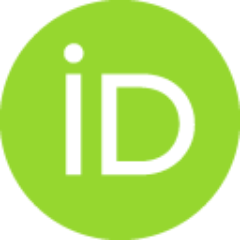 Abstract
Nevladine organizacije krajem XX veka postaju brojni i uticajni akteri sa vidljivim prisustvom na međunarodnoj sceni. Programska aktivnost nevladinih organizacija obuhvata širok spektar delatnosti: od pomoći i obezbeđenja neophodnih usluga, do zagovaranja politika na nacionalnom i međunarodnom nivou. Razvojna ili humanitarna delatnost nevladinih organizacija uključuje sprovođenje programskih aktivnosti na konkretnim lokacijama uz zastupljenost specifičnih ciljnih grupa, ekspertizu i savetodavnu ulogu namenjenu državamapartnerima, određeni stepen koordinacije unutar razvojnog sektora, kao i koordinirane političke akcije u sklopu transnacionalnih nevladinih mreža ili koalicija. Rad razmatra delovanje nevladinih organizacija uključenih u razvojnu ili humanitarnu delatnost i ukazuje na institucionalne okvire i prakse koje odražavaju, podržavaju i uvećavaju efekte neokolonijalnog poretka i kolonijalnosti u XXI veku. Kolonijalnost kao tekovina kolonijalizma i naličje modernosti podrazumeva r
...
asne, rodne, društvene i ekonomske hijerarhije koje su duboko usađene u strukture savremenih društvenih poredaka kao prirodne i neizbežne. Rad na primerima iz različitih geografskih konteksta i sa različitih nivoa delovanja, kao i na primerima dinamike transnacionalnog umrežavanja i interakcije između reprezentativne donatorske države i nevladinih organizacija, daje odgovor na pitanje koje metodologije i sredstva ulaze u prakse nevladinih organizacija koje odražavaju i obnavljaju pomenuti poredak kolonijalnosti i sa kakvim ishodima po same organizacije i njihovo socijalno okruženje. Istovremeno će izvršiti mapiranje karakteristika nevladinih organizacija – nosilaca tradicije liberalnog pluralizma – u domenu kolonijalnosti i evrocentrizma kao specifične racionalnosti. Posebna pažnja je usmerena na evrocentrizam i rasizam kao epistemološku poziciju delovanja i ishodište za njihov doprinos sprovođenju neoliberalne agende. Na temeljima kritičkih razmatranja razvoja i dekolonijalne teorije, rad ukazuje na fiksiranost nevladinih organizacija sa međunarodnim delovanjem unutar pomenute specifične racionalnosti koja pretenduje na univerzalnost. Uslovljenost nevladinih organizacija paradigmom liberalnog pluralizma, neoliberalnim strukturama i evrocentričnim hijerarhijskim ustrojstvom onemogućava iskorak iz domena reprodukcije kolonijalnosti.
The increased proliferation of non-governmental organizations (NGOs) in the last decades of the 20th century has contributed to the surge in their international visibility and influence. The programmatic activities of the NGOs cover a comprehensive spectrum of roles: from aid and necessary service provision to advocacy on the national and international levels. The humanitarian and international development engagements of the NGOs include: implementation of programs in concrete locations, with participation of specific target groups of beneficiaries; non-governmental expertise and advisory role aimed at state-partners; a sufficient level of coordination within the development sector; and, coordinated policy action exercised through transnational non-governmental networks or coalitions. This dissertation explores the workings of NGOs taking part in development and humanitarian intervention in the Global South, with a particular focus on the institutional frameworks and practices that ref
...
lect and reaffirm, reproduce and enhance the effects of the neocolonial order and coloniality at the beginning of the 21st century. Coloniality as the lingering effect of colonialism and the backside to modernity involves racial, gender, social and economic hierarchies, deeply embedded in the structures of the contemporary social orders as natural and inevitable. This dissertation presents a variety of examples from diverse geographic contexts and different levels of implementation, as well as examples of the dynamics of transnational networking and donor state interactions with NGOs. Thus, it offers insights into methodologies and means constituting the practices of NGOs that reproduce the colonial matrix of power, while contributing to particular institutional and social effects. A mapping of the characteristics of NGOs, as bearers of the traditions of liberal pluralism, is conducted within the domain of coloniality, and situated in Eurocentrism as a specific rationality. Eurocentrism and racism are considered as a point of departure for NGOs contribution to the neoliberal agenda. Drawing from critical thought about development and decolonial theoretical approaches, the dissertation points towards the fixedness of NGOs within the abovementioned Eurocentric rationality, which claims universal validity. The contingent nature of NGOs' relationship to the paradigm of liberal pluralism, neoliberal structures, and Eurocentric hierarchic order, makes NGOs agency outside of the domain of reproduction of coloniality unfeasible.
Faculty:
Универзитет у Београду, Факултет политичких наука
Date:
23-03-2022
Keywords:
razvoj; razvojna pomoć; nevladine organizacije; globalno građansko društvo; kolonijalnost; Globalni jug / development; development aid; non-governmental organizations; global civil society; coloniality; Global South