Primena koncepta najboljih interesa deteta na braću i sestre na alternativnom staranju
Implementation of child's best interests concept regarding siblings in alternative care
Author
Skrobić, Ljiljana
Mentor
Žegarac, Nevenka
Committee members
Žegarac, Nevenka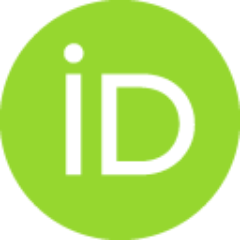 Jovanović, Natalija
Burgund Isakov, Anita

Abstract
Najbolji interesi deteta predstavljaju dominantan međunarodni pravni standard u svim aktivnostima i odlukama koje se tiču dece. To je pravo dece, a njihova primena je obaveza donosilaca odluka. Ipak, u samoj implementaciji najboljih interesa deteta prisutne su brojne dileme i teškoće, što je izraženo i u donošenju odluka za braću i sestre na alternativnom staranju. Cilj ovog istraživanja je deskripcija procesa u kome stručni radnici i stručne radnice organa starateljstva (centara za socijalni rad) primenjuju koncept najboljih interesa deteta kada donose odluke za braću i sestre na alternativnom staranju. Takođe, cilj je i objašnjenje procesa procene i određivanja najboljih interesa, te kriterijuma na kojima su zasnovani i teškoća koje postoje u tom procesu. Sprovedeno je kvalitativno istraživanje u kom su korišćeni višestruki izvori podataka: polustruktuirani dubinski intervju, analiza dokumentacije i upitnik. U istraživanju su učestvovali 21 stručni radnik i stručna radnica iz 10 cent
...
ara za socijalni rad sa teritorije Republike Srbije. Odabrani slučajevi za analizu obuhvatili su 26 siblinških grupa, odnosno ukupno 87 dece smeštene u hraniteljskim porodicama ili ustanovama socijalne zaštite za smeštaj dece i mladih. Rezultati istraživanja ukazuju da subjektivni ugao posmatranja i značenja koja stručni radnici i stručne radnice pripisuju odnosu braće i sestara u značajnoj meri usmeravaju proces procene i određivanja najboljih interesa deteta u analiziranim slučajevima. Međutim, najznačajnija karakteristika ovog procesa je usmerenost na dostupne resurse, što uslovljava realizaciju, a nekada i samo donošenje odluka. Kako bi se omogućila doslednija i adekvatnija primena koncepta najboljih interesa deteta za braću i sestre na alternativnom staranju potrebno je unaprediti normativni okvir, procedure i kapacitete smeštaja alternativnog staranja.
The best interests of the child are the prevailing international law standard in all actions and decisions regarding children. They are the children's right, and their implementation is the obligation of the decision-makers. However, there is plenty of obstacles and dilemmas in the implementation of this standard, which is particularly salient in the decision-making process with regards to siblings in the alternative care. The aim of this research is to describe the process in which the professional staff in the centers for social work implement the concept of the child's best interests in the cases of siblings in the alternative care. Additionally, the research aims to explain the process of assessing and determining the best interests, as well as the criteria on which they are based, and the obstacles found within that process. The conducted research was qualitative, and the data were collected from multiple sources: semi-structured in-depth interview, documentation analysis, and que
...
stionnaire. The study included 21 professionals from 10 centers for social work within the Republic of Serbia. The cases considered within the analysis included 26 siblings groups, that is, 87 children in foster care or the social protection institution for the children and youth. Research results indicate that the subjective perspective of social work professionals and the meanings that they project onto the relationship between siblings direct to a significant extent the assessment process and the determination of the child's best interests in the analyzed cases. Nevertheless, the most important characteristic of this process is the focus on available resources, which is the main criterion not only in the realization of the previously made decisions but also in the decision-making process in some of the cases. In order to provide consistent and adequate implementation of the concept of child's best interests in the cases of siblings in alternative care, it is necessary to improve the normative framework, procedures, and alternative care placement capacities.
Faculty:
Универзитет у Београду, Факултет политичких наука
Date:
09-05-2022
Keywords:
alternativno staranje, braća i sestre, donošenje odluka, najbolji interesi deteta, siblinški odnosi, preporuke za praksu / alternative care, siblings, decision-making, the best interests of the child, sibling relationships, recommendations for practice