Aktivnost komponenti adenozinskog signalnog sistema astrocita u modelu moždane povrede in vivo i in vitro
Activity of the astrocytes' adenosine signaling system components in model of traumatic brain injury in vivo and in vitro
Author
Parabucki, Ana
Mentor
Bjelobaba, Ivana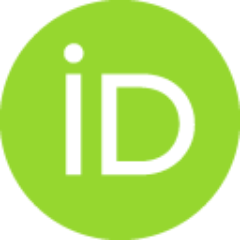 Committee members
Nedeljković, Nadežda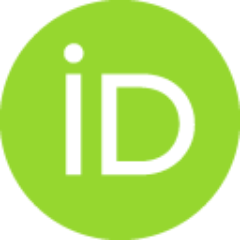 Stojiljković, Mirjana
Isaković, Aleksandra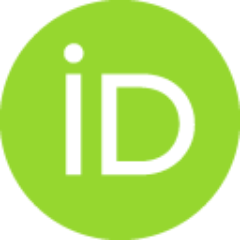 Laketa, Danijela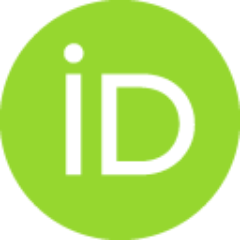 Abstract
Glavno obeležje traumatske povrede mozga (TPM) je reaktivna astroglioza koja, između ostalog, uzrokuje i promene u signalizaciji purinima. Posebno važan aspekt purinske signalizacije u patološkim procesima centralnog nervnog sistema predstavlja dinamika promena vanćelijskih koncentracija neuroprotektora adenozina. Stoga je cilj ove doktorske teze bio ispitivanje ekspresije i funkcije komponenti adenozinskog signalnog sistema astrocita u in vivo i in vitro modelu moždane povrede, sa posebnim osvrtom na ulogu ekvilibrišućih nukleozidnih transportera (ENT). U in vivo studiji, izvedenoj na modelu ubodne lezije kore prednjeg mozga pacova, je pokazano da povreda dovodi do dinamičnih promena u ekspresiji ENT, ektonukleotidaza i adenozinskog A1 receptora. Sem toga, povreda uzrokuje i ćelijsku re-distribuciju ENT1/2 i ushodnu regulaciju transportera na reaktivnim astrocitima, što je posebno izraženo sedmog dana nakon ozlede. Uloga astrocita u orkestraciji adenozinskog signalnog sistema nakon po
...
vrede je detaljnije ispitana in vitro, nakon skarifikacije astrocitnog jednosloja. Rezultati su pokazali da skarifikacija povećava ekspresiju ENT1 i ENT2 tek u kasnijim vremenima. Bifazna promena u ekspresiji ekto-5`-nukleotidaze (e-5NT) je iskazana prvobitnim smanjenjem i potom povećanjem ekspresije u kasnijim vremenima nakon skarifikacije. Pored toga, skarifikacija astrocitnog jednosloja vodi promenama u koncentracijama adenozina i njegovih metabolita u ćelijskom medijumu. Naime, porast koncentracija adenozina u ranim vremenima nakon povrede, bio je praćen padom u kasnijim vremenima. Blokiranje ENT dipiridamolom (DPM) je dovelo do promena u koncentracijama adenozina nakon skarifikacije, ukazavši na ulogu ENT1/2 u kontroli vanćelijskih koncentracija ovog nukleozida...
Reactive astrogliosis is a hallmark of traumatic brain injury (TBI), which, among the others alterations, causes changes in purinergic signaling. Due to its neuroprotective features, fluctuations of adenosine extracellular concentration are particularly important aspect of purinergic signaling in brain pathology. Hence, herein given thesis aimed to investigate expression and function of astrocytes' adenosine signaling system components after brain injury in vitro and in vivo, with special regard to the role of equilibrative nucleoside transporters (ENT). In vivo study, performed on a model of cortical stub injury of rat forebrain, showed that injury caused dynamic changes in expression of ENTs, ectonucleotidases, and adenosine A1 receptor. Moreover, injury induced cell redistribution of ENT1/2 and upregulation of transporters on reactive astrocytes, which is especially pronounced seven day after the impact. The role of astrocytes in orchestration of adenosine signaling system after the
...
injury was examined in more details in vitro, after scratch wound injury of astrocytic monolayer. Results have shown that scarification induced upregulation of ENT1 and ENT2 in later time points. Biphasic alteration in expression of e-5NT was shown in early downregulation followed by upregulation of the enzyme in later time points after the induction of scratch wound. Beside, scarification of astrocytic monolayer caused changes in concentration of adenosine and its metabolites in extracellular medium. The rise of adenosine concentration was noted early after the injury, which was followed by drop of the concentration in later time points examined. Blocking of ENT with dipyridamole (DPM) resulted in changes of observed adenosine concentration after the scarification, pointing out that ENT1/2 have significant role in controlling extracellular concentration of this nucleoside...
Faculty:
Универзитет у Београду, Биолошки факултет
Date:
03-12-2013
Projects:
Keywords:
astrociti / astrocytes / adenozin / ekvilibrišući nukleotidni transporteri / traumatska povreda mozga / ektonukleotidaze / ćelijska kultura / purinska signalizacija / adenosine / equilibrative nucleoside transporter / traumatic brain injury / ectonucleotidases / cell culture / purinergic signaling