Formulacija i fizičko-hemijska karakterizacija liofilizovanih i radioobeleženih imunokonjugata trastuzumaba
Author
Arev, Marija S.
Mentor
Džodić, Predrag
Committee members
Marković, Bojan
Živković, Jelena
Vranješ-Đurić, Sanja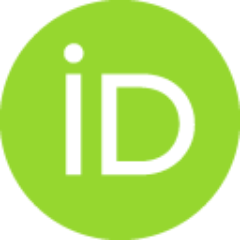 Vlajković, Marina

Abstract
Monoclonal antibody-based therapy is one of the most successful therapeutic approaches for solid tumors and other malignancies. Radiolabeling of antibodies with radioisotopes provides development of selective and specific radiopharmaceuticals with better radiotherapeutical effect. Trastuzumab is a monoclonal antibody used for the treatment of HER2-positive breast cancer. The radioimmunoconjugate formulation of trastuzumab offers a strategy that is promising for selective and specific cancer therapies therefore it was chosen for development of new formulation of radioimunoconjugate for the therapy. Trastuzumab has been conjugated with three chelators, p-SCN-Bn-DTPA, p-SCN-Bn-1B4M-DTPA, p-SCN-Bn-DOTA using different molar ratios (1:10, 1:20, 1:50). The conjugates were labeled with non-radioactive metal ions Y3+ and Lu3+ and used to determine the possible physicochemical changes in the structure after radioactive metal introduction. Immunoconjugates (1:20 ratio) were characterized by HPLC
...
-UV. They show the high levels of integrity, without degradation products present in comparison with the native antibody. The retained secondary structure of the antibody was proven by spectroscopic analysis with FT‐IR and Raman spectroscopy. Characteristic amide I band at ~1670 cm-1 and amide III band (1230‐1300 cm-1), specific for antibody principally composed of β‐sheets, were detected in Raman spectra. FT-IR spectra also contain the amide I (1700‐1600 cm-1), amide II (1480‐1575 cm-1) and amide III bands (1255‐1244 cm-1) specific for secondary structure of the IgG1 proteins. The sufficient number of chelator molecules bound to a single antibody was an important step to ensure stable binding to radioactive isotopes with a high radiolabeling yield. For this characterization, we used MALDI-TOF MS, which method proved successful conjugation and identification of a sufficient number of chelators per antibody molecule. Antibody integrity, purity and possible aggregate formation after lyophilization and non-radioactive isotope labeling we determined using SDS-PAGE. The obtained gels shows that there is no destruction of immunoconjugates in all samples, regardless of their concentration and relationship with ligands. Radiolabeling of freeze-dried formulation with 90Y and 177Lu (with a specific activity of 200 μCi / mL) has been shown successful binding with high radiolabeling yield (>96% for 90Y and >99% for 177Lu). Stability studies using ITLC-SG method high stability of radioimmunoconjugate 72 h after labelling with non-ssignificant radioisotope release (<25% for 90Y and <5% for 177Lu). The results of this work confirm the possibility of further testing of radioimmunoconjugates based on trastuzumab in the direction of in vivo pharmacokinetic studies in animal models, with the aim of determining the most appropriate formulation suitable for clinical trials.
Faculty:
Универзитет у Нишу, Медицински факултет
Date:
03-12-2021
Keywords:
trastuzumab, p-SCN-Bn-DTPA, p-SCN-Bn-1B4M-DTPA, p-SCN-Bn-DOTA, 177Lu, 90Y / Trastuzumab, p-SCN-Bn-DTPA, p-SCN-Bn-1B4M-DTPA, p-SCN-Bn-DOTA, 177Lu, 90Y