Uticaj termina inaktivacije patogena primenom riboflavina i ultravioletnog ozračenja na integritet konstituenata plazme u zamrznutoj svežoj plazmi
Influence of time of pathogen inactivation with riboflavin and uvlight on plasma proteins in fresh frozen plasma
Author
Jovičić-Gojkov, Dragana
Mentor
Vučetić, Dušan
Committee members
Arsenijević, Nebojša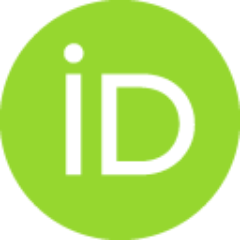 Bálint, Béla
Vojvodić, Danilo

Abstract
Tretman zamrznute sveže plazme (ZSP) riboflavinom i ultravioletnim (UV) zračenjem inhibira replikaciju nukleinskih kiselina patogena i leukocita (Le). Sistem za redukciju patogena Mirasol (Mirasol-PRT) se, za razliku od ostalih sistema za inaktivaciju patogena koji se uglavnom primenjuju kod pulirane plazme, koristi za inaktivaciju pojedinačnih jedinica ZSP i trombocita, koje su posle toga spremne za neposrednu kliničku upotrebu. U ovoj studiji je upoređen efekat Mirasol-PRT sistema na sadržaj proteina u ZSP ako se ona "inaktiviše" neposredno posle izdvajanja iz jedinice cele krvi, a pre skladištenja i ukoliko je tretirana nakon skladištenja u zamrznutom stanju, tj. posle odmrzavanja, a neposredno pre aplikacije. Jedinice plazme izdvojene iz cele krvi centrifugiranjem su: a) inaktivisane i zamrznute - prethodna inaktivacija [PI] ili kontrolna grupa i b) odmah zamrznute, a posle određenog vremena, odmrznute i inaktivisane - naknadna inaktivacija [NI] ili eksperimentalna grupa. Inaktivac
...
ija je urađena Mirasol-PRT sistemom. Korišćenjem odgovarajućih laboratorijskih tehnika i adekvatne opreme ispitivani su sledeći biohemijski parametri: urea, kreatinin (Cr), ukupni bilirubin (TB), trigliceridi (Tgl), holesterol (Chol), kalijum (K), natrijum (Na), gvožđe (Fe), aspartataminotransferaza (AST), alanin-aminotransferaza (ALT), gama glutamiltranspeptidaza (GGT), laktat-dehidrogenaza (LDH), osmotski pritisak (Osm-P), ukupni proteini (ukupni) i albumini, imunski parametri (IgM, IgG, IgA i komponente komplementa C3 i C4, uz aktivnost CH50) i prokoagulantni (FII, FV, FVII, FVIII, FIX, FX) i inhibitorni (AT-III, protein C (PC), protein S (PS) i α2- antiplazmin (α2-AP)) faktori hemostaze. Naši rezultati pokazuju da nema značajne promene u finalnim koncentracijama biohemijskih parametara – proteina, imunoglobulina i ostalih konstituenata u obema grupama. Očekivano sniženje nivoa faktora koagulacije prisutno je u obe grupe, kako je to već pokazano u drugim radovima. Najzad, utvrđen je dobar oporavak inhibitora koagulacije bez značajnijih razlika između grupa osim za AT-III koji ima bolji oporavak u eksperimentalnoj grupi. Ovim smo pokazali da naknadna inaktivacija ZSP, prema potrebama pacijenata, dakle odgovarajućih krvnih grupa, nije inferiorna u odnosu na klasičan način prethodne inaktivacije koja podrazumeva nasumično izabrane jedinice. Ovakav protokol bi značajno smanjio troškove primene relativno skupe tehnologije, jer bi se ZSP inaktivisala ciljano, za konkretnog bolesnika, a ne nasumično. Takođe bi se izbegla mogućnost odbacivanja prethodno inaktivisanih jedinica plazme u slučaju da na testiranju budu pozitivne na markere transfuzijom prenosivih infekcija.
Treatment of frozen fresh plasma (FFP) with riboflavin and ultraviolet (UV) radiation inhibits the replication of nucleic acids of pathogens and leukocytes (Le). The Mirasol Pathogen Reduction System (Mirasol-PRT), unlike other pathogen inactivation systems mainly used in pooled plasma, is used to inactivate individual FFP units and platelets, which are then ready for immediate clinical use. This study compared the effect of the Mirasol-PRT system on the protein content in FFP if it is "inactivated" immediately after separation from the whole blood unit, and before storage and if it is treated after storage in a frozen state, ie. after thawing, and immediately before application. Plasma units separated from whole blood by centrifugation are: a) inactivated and frozen - previous inactivation [PI] or control group and b) immediately frozen, and after a certain time, thawed and inactivated - subsequent inactivation [SI] or experimental group. Inactivation was performed with Mirasol-PRT sy
...
stem. The following biochemical parameters were tested using appropriate laboratory techniques and adequate equipment: urea, creatinine (Cr), total bilirubin (TB), triglycerides (Tgl), cholesterol (Chol), potassium (K), sodium (Na), iron (Fe), aspartate aminotransferase (AST), alanine aminotransferase (ALT), gamma glutamyl transpeptidase (GGT), lactate dehydrogenase (LDH), osmotic pressure (Osm-P), total proteins and albumins, immune parameters (IgM, IgG, IgA) and complement components C3 and C4, with CH50 activity and procoagulant (FII, FV, FVII, FVIII, FIX, FX) and anticoagulant (antithrombin III (АТ-III), protein C (PC), protein S (PS) и α2-antiplasmin (α2-AP)) factors. Our results show that there is no significant change in the final concentrations of biochemical parameters - proteins, immunoglobulins and other constituents in both groups. The expected decrease in coagulation factor levels is present in both groups, as already shown in other papers. Finally, good recovery of natural inhibitors was found without significant differences between groups except fot АТ-III which recovery is better in experimental group. We have thus shown that the subsequent inactivation of FFP, according to the needs of patients, ie the appropriate blood groups, is not inferior to the classical method of previous inactivation, which involves randomly selected units. Such a protocol would significantly reduce the cost of use of relatively expensive technology because the FFP would be inactivated targeted, for a specific patient, not randomly. It would also avoid the possibility of rejecting previously inactivated plasma units in case they are positive for markers оf transfusion transmitted infections.
Faculty:
Универзитет у Крагујевцу, Факултет медицинских наука
Date:
21-04-2022
Keywords:
inaktivacija patogena, riboflavin, UV zračenje, proteini plazme, zamrznuta sveža plazma / pathogen inactivation, Riboflavin, UV light, plasma proteins, fresh frozen plasma