Uloga lokalne niše epidermalnih matičnih ćelija u nastanku i razvoju hroničnih venskih ulkusa
ǂThe ǂrole of epidermal stem cells niche in pathogenesis of chronic venous ulcers
Author
Stojadinović, Olivera
Mentor
Tomić-Canić, Marjana
Committee members
Arsenijević, Nebojša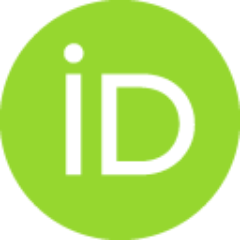 Vojvodić, Danilo
Radosavljević, Gordana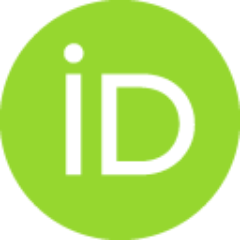 Milovanović, Marija
Abstract
Epidermis kože čoveka je višeslojni pločasti keratinizovan epitel koji se neprekidno obnavlja od strane epidermalnih matičnih ćelija. Ove ćelije se nalaze u bazalnom sloju kože i folikulu dlake i neprekidno obezbeđuju održavanje homeostaze kože. Epidermalne matične ćelije takođe učestvuju i u zarastanju rana. Poznato je da su kod pacijenata koji boluju od hroničnih venskih ulcera, keratinociti na obodima navedenih promena izmenjeni i nisu u mogućnosti da obezbede normalno zarastanje rana. Ovaj rad predstavlja prospektivnu kliničku studiju koja je obuhvatila 11 pacijenata sa hroničnim venskim ulceracijama u okviru koje je, analizom transkripcionih profila na uzorcima humanog tkiva, pokazano da postoje promene u ekspresiji specifičnih gena (GATA3, BMPR1, ID2, ID4, LRIG1 i K15) koji regulišu održavanje matičnih ćelija i njihovu diferencijaciju. Smanjena ekspresija ovih gena ukazuje na osiromašenu populaciju epidermalnih matičnih ćelija. Gubitak epidermalnih matičnih ćelija u neposrednoj b
...
lizini oboda rane ima za posledicu aktivaciju gena koji stimulišu visoku proliferaciju keratinocita, smanjen potencijal za njihovu migraciju i nemogućnost zarastanja rana. Ključne reči: hronični venski ulkusi; epidermalne matične ćelije; mikročip tehnika
The skin is the largest organ of human body and is constantly renewing. Epidermal and hair follicle stem cells (ESC) reside in distinct niches are indispensable to skin homeostasis and wound closure. The non-healing edges of venous ulcers (VUs) are healing-incompetent, consisting of hyper-proliferative and non-migratory keratinocytes implicating possible deregulation of ESCs. The genes regulating ESC niches have been studied primarily in mouse models. We employed transcriptional profiling of tissue skin specimens derived from the non-healing edges of VUs, to identify changes in gene expression leading to deregulation of ESCs and their fate in a prospective clinical study of 11 patients. We discoeverd and confirmed the suppression of the following genes: bone morphogenetic protein receptor 1 (BMPR1) and GATA binding protein 3 (GATA3) and inhibitors of DNA-binding proteins 2 and 4 (ID2 and ID4). In addition, we found down-regulation of leucine-rich repeats and immunoglobulin-like domains
...
protein 1 (LRGIG1), a gene important for maintaining ESCs in a quiescent state, and absence of keratin 15 (K15), a marker of the basal stem cell compartment. These data indicated local depletion of ESCs. We also found diminished levels of phosphorylated glycogen synthase kinase 3 (GSK3), nuclear ß-catenin present in keratinocytes and overexpression of its transcriptional target, cmyc, supporting the notion of the activation of the Wnt pathway. We conclude that loss of genes important for regulation of ESCs and their fate along with nuclear presence of ß-catenin and c-myc in the VU may lead to the deprivation of local population of ESC and contribute to a hyper-proliferative, non-migratory wound edge and overall impairment of healing.
Faculty:
Универзитет у Крагујевцу, Факултет медицинских наука
Date:
08-09-2022
Keywords:
hronični venski ulkusi; epidermalne matične ćelije; mikročip tehnik / venous ulcers; epidermal stem cells; microarrays