Antitumorski efekti aktivnih principa izolovanih iz Onosma visianii na leukemijskim limfocitima
Antitumor effects of active principles isolated from Onosma visianii on leukemic lymphocytes
Author
Todorović, Željko
Mentor
Đurđević, Predrag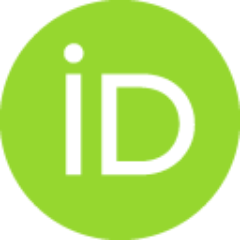 Committee members
Milovanović, Marija
Radosavljević, Gordana
Vuković, Nenad
Tarabar, Olivera
Abstract
Uvod: Hronična limfocitna leukemija je hronično limfoproliferativno oboljenje koje karateriše nakupljanje morfološki zrelih ali imunski nezrelih B limfocita u krvi, kostnoj srži i limfnim tkivima. Nastaje kao posledica klonske proliferacije maligno transformisanih B limfocita i njihove rezistencije na apoptozu. Za razliku od hronične limfocitne leukemije koja je najčešća leukemija u zapadnom svetu, B prolimfocitna leukemija je retka hronična limfoproliferativna bolest koju karateriše loša prognoza i značajno kraće preživaljavanje u poređenju sa hroničnom limfocitnom leukemijom. Obe bolesti su, i pored savremene terapije, i dalje neizlečive. Shikonin i derivati shikonin-a su naftohinonska jedinjenja koja su u brojnim istraživanjima pokazala značajno antitumorsko dejstvo. Mehanizam antitumorskog dejstva ovih supstanci je raznolik i uključuje inhbiciju više signalnih puteva među kojima je i STAT3. Cilj ovog istraživanja je ispitivanje potencijalnog antitumorskog dejstvo dva derivata šikon
...
ina, dobijenih iz biljke Onosma visianii, isobutyrylshikonin-a i αmethylbutyrylshikonin-a, in vitro korišćenjem BCL1 ćelijske linije mišje leukemije/limfoma i JVM-13 ćelijske linije humane B-prolimfocitne leukemije kao i in vivo korišćenjem eksperimentalnog modela hronične limfocitne leukemije. Materijal i metode: Za ispitivanje citotoksičkog efekta derivata šikonina korišćen je MTT test. Tip ćelijske smrti, proliferacija, ćelijski ciklus i ekspresija molekula koji učestvuju u kontroli ovih procesa analizirani su protočnom citometrijom. Ekspresija gena koji su regulisani STAT3 molekulom ispitana je q-RT-PCR (od eng. Quantitative Real-Time Polymerase Chain Reaction) metodom. Antitumorski efekti derivata šikonina in vivo ispitani su detekcijom leukemijskih ćelija u perifernoj krvi i slezini miševa kojima su prethodno intravenski injektovane BCL1 ćelija protočnom citometrijom. Rezultati: Isobutyrylshikonin i α-methylbutyrylshikonin izazivaju poremećaje ćelijskog ciklusa i indukuju apoptozu, inhibiraju proliferaciju i smanjuju ekspresiju fosforilisane forme STAT3 i gena čiju ekspresiju kontroliše ovaj transkripcioni faktor u BCL1 i JVM-13 ćelijama. Ispitivani derivati šikonina smanjuju procenat leukemijskih ćelija u perifernoj krvi i slezini miševa sa CLL. Veza između smanjenja ekspresije fosforilisanog STAT3 u ćelijama tretiranim ispitivanim derivatima šikonina i smrti BCL1 ćelija potvrđena je detekcijom pojačane smrti ćelija tretiranih i inhibitorom Jak2 kinaze. Zaključak: Isobutyrylshikonin i α-methylbutyrylshikonin najverovatnije smanjenjem fosforilacije STAT3 indukuju apoptozu, inhibiraju ćelijsku proliferaciju i atenuiraju matičnost lekuemijskih ćelija. Ovi rezultati ukazuju da isobutyrylshikonin i αmethylbutyrylshikonin, uz dodatna pretklinička ispitivanja, mogu biti potencijalna terapija za hroničnu limfocitnu i B prolimfocitnu leukemiju.
Introduction: Chronic lymphocytic leukemia is a chronic lymphoproliferative disease characterized by the accumulation of morphologically mature but immune immature B lymphocytes in the blood, bone marrow and lymphatic tissues. It occurs as a consequence of clonal proliferation of malignantly transformed B lymphocytes and their resistance to apoptosis. Unlike chronic lymphocytic leukemia, which is the most common leukemia in the Western world, B prolymphocytic leukemia is a rare chronic lymphoproliferative disease characterized by poor prognosis and significantly shorter survival compared to chronic lymphocytic leukemia. Both diseases, despite modern therapy, are still incurable. Shikonin and shikonin derivatives are naphthaquinone compounds that have shown significant antitumor activity in numerous studies. The mechanism of antitumor action of these substances is diverse and includes inhibition of several signaling pathways, including STAT3, induction of endoplasmic reticulum stress, h
...
yperproduction of oxygen free radicals and many others. The final result is apoptosis of the treated cells. Aim: The main aim of this study was to examine the antitumor activity of two shikonin derivatives derived from the plant Onosma visianii, isobutyrylshikonin and αmethylbutyrylshikonin in BCL1, mouse CLL cells and JVM-13, human B-PLL cells Material and methods: The cytotoxicity of shikonin derivatives was measured by an MTT test. Cell death, proliferation, cell cycle, and expression of molecules that control these processes were analyzed by flow cytometry. Expression of STAT3-regulated genes was analyzed by real-time qRT-PCR (Quantitative Real-Time Polymerase Chain Reaction). The antitumor effects of shikonin derivatives in vivo were analyzed, using flow cytometry, by detection of leukemia cells in the peripheral blood and spleens of mice intravenously injected with BCL1 cells. Results: Isobutyrylshikonin and α-methylbutyrylshikonin induced cell cycle disturbances and apoptosis, inhibited proliferation, and decreased expression of phospho-STAT3 and downstreamregulated molecules in BCL1 and JVM-13 cells. IBS and MBS decreased the percentage of leukemia cells in vivo. The link between the decrease in phosphorylated STAT3 by MBS and IBS and BCL1 cell death was confirmed by detection of enhanced cell death after addition of AG490, an inhibitor of Jak2 kinase. Conclusion: It seems that IBS and MBS, by decreasing STAT3 phosphorylation, trigger apoptosis, inhibit cell proliferation, and attenuate leukemia cell stemness. Results suggest that isobutyrylshikonin and α-methylbutyrylshikonin, with additional preclinical studies, may be potential therapies for chronic lymphocytic and B prolymphocytic leukemia.
Faculty:
Универзитет у Крагујевцу, Факултет медицинских наука
Date:
06-06-2022
Keywords:
isobutyrylshikonin, α-methylbutyrylshikonin, STAT3, Onsoma visanii / isobutyrylshikonin, α-methylbutyrylshikonin, STAT3, Onsoma visanii