Analiza strukture retine u poremećajima iz spektra psihoza
Retinal structure analysis in psychosis spectrum disorders
Author
Jerotić, Stefan
Mentor
Marić Bojović, Nađa
Committee members
Miljević, Čedo
Risimić, Dijana
Bugarski Ignjatović, Vojislava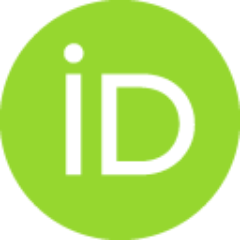 Abstract
Uvod: Spektar psihoza čini grupa poremećaja čija je centralna karakteristika poremećaj testa realnosti. Sa fenomenološke tačke gledišta, osnovnu iskustvenu determinantu psihoze čini poremećaj u doživljaju sopstva ("kako je to biti ja?"). Savremeno razumevanje psihotičnih poremećaja podrazumeva konceptualizaciju u vidu dimenzije koja obuhvata nozološke entitete poput shizofrenije, akutnog prolaznog duševnog oboljenja sa ili bez simptoma shizofrenije, shizoafektivnog poremećaja, i neorganskog psihotičnog poremećaja. Od konceptualizacije bolesti, shizofrenija se smatrala progresivnim oboljenjem koje se karakteriše strukturnim promenama u mozgu. Dosadašnji nalazi neuro-vizuelizacionih istraživanja ukazuju da osobe sa dijagnozom poremećaja iz spektra psihoza imaju značajne promene u raznorodnim regionima centralnog nervnog sistema (CNS) u odnosu na zdrave ispitanike. Takođe, uočeno je i prisustvo polnog dimorfizma u pojedinim strukturama CNS-a čiji je odnos izmenjen kod pacijenata sa dijagn
...
ozom poremećaja iz spektra psihoza. Retina čini integrativni deo CNS-a i predstavlja jedinu strukturu ovog sistema u okviru koje se nervno tkivo može vizuelizovati direktno, in vivo. Aksoni retine nisu mijelinizovani, niti su zaklonjeni kostima lobanje, te predstavljaju jedinstven model za direktnu opservaciju neuronskih struktura. Opservaciju retine i njenih slojeva omogućavaju skeneri nove generacije koji funkcionišu na principu optičke koherentne tomografije (OCT). OCT je imidžing tehnika koja proizvodi slike preseka tkiva sa aksijalnom rezolucijom od 4-7 μm. Upotreba OCT skenera omogućava vizuelizaciju pojedinih slojeva retine, poput vlakana retinalnog živca (RNFL), sloja ganglijskih ćelija i unutrašnjeg pleksiformnog sloja (GC-IPL), kao i volumena i debljine makule. Nalazi dosadašnjih OCT studija u shizofreniji i srodnim poremećajima nisu sasvim konzistentni. Većina istraživanja ukazuje da su promene u strukturi retine prisutne kod pacijenata sa poremećajem iz sepktra psihoza. Međutim, stepen izraženosti strukturnih promena, kao i zahvaćenost retinalnih slojeva značajno varira između istraživanja. Ciljevi: Primarni ciljevi istraživanja podrazumevali su: (1) ispitivanje postojanja razlika između zdravih ispitanika i pacijenata sa dijagnozom poremećaja iz spektra psihoza (F20.x-F29 prema Međunarodnoj klasifikaciji bolesti, deseta revizija) u sledećim parametrima retine – RNFL, GC-IPL, debljina i volumen makule i odnos optičke ekskavacije i diska; (2) ispitivanje povezanosti debljine/volumena pojedinih parametara retine sa dnevnom dozom antipsihotične terapije, dužinom trajanja bolesti i merama premorbidnog prilagođavanja kod pacijenata sa dijagnozom poremećaja iz spektra psihoza...
discrete nosological categories such as: schizophrenia, acute and transient psychotic disorders, schizoaffective disorder and other and unspecified nonorganic psychosis. The main element of these disorders, by current nosological standards is disturbance of reality testing. From a phenomenological point of view, the main subjective determinant in psychosis is self-disturbance ("what is it like to be me?"). Since its conceptualization, schizophrenia has been considered a progressive disorder which is marked by structural brain disturbance. Methods of neurovisualization have indicated that heterogeneous brain areas are affected. Moreover, a sexual dimorphism in healthy humans seems to be disturbed in psychosis spectrum disorders. Retina is an integral part of the central nervous system (CNS). It is the only nervous structure that can be visualized directly, in vivo. Retinal axons are non-myelinized, nor are they concealed by the cranium. This makes retinal tissue a unique model for direc
...
t observation of neural structure. Observation of retinal structures is made possible by recent advances in imaging, most notably with the appearance of scanners functioning on the principles of optical coherence tomography (OCT). OCT imaging is a non-contact technique which produces retinal scans with an axial resolution of 4-7 μm. Owing to this, visualization of particular retinal layers is possible, such as: retinal nerve fiber layer (RNFL), ganglionic cell layer and inner plexiform layer (GC-IPL), as well as macular thickness and volume. Up until now, OCT imaging studies in schizophrenia and related disorders have yielded conflicting data. Most of recent research in this area indicates that structural retinal disturbance is present in psychosis spectrum disorders. However, the extent and degree of aberrations in retinal layers varies significantly between studies. Aims: Primary aims of this study were to: (1) investigate differences between healthy participants and patients with a psychosis spectrum diagnosis (F20.x-F29 according to International Classification of Diseases, tenth revision) in the following retinal parameters – RNFL, GC-IPL, macular thickness and volume, cup-to-disk ratio; (2) to evaluate for potential associations between thickness/volume of particular retinal parameters with total daily dosage of antipsychotic therapy, duration of illness and measures of premorbid adjustment in patients with a psychosis spectrum diagnosis..
Faculty:
Универзитет у Београду, Медицински факултет
Date:
14-07-2022
Keywords:
psihoza, shizofrenija, retina, RNFL, GC-IPL, makula, polne razlike / psychosis, schizophrenia, retina, RNFL, GC-IPL, macula, sex differences