Ekspresija markera imunosupresije u epitelnim tumorima jajnika i njihova povezanost sa markerima autofagije
Expression of immunosuppression markers in epithelial ovarian tumors and their association with autophagy markers
Author
Jovanović, Ljubiša Z.
Mentor
Janković, Radmila
Committee members
Kesić, Vesna
Tatić, Svetislav
Đuričić, Slaviša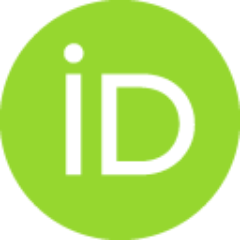 Abstract
Epitelni tumori jajnika čine oko 90% svih ovarijalnih tumora. Poreklo vode od ćelija mezotela koje oblažu površinu jajnika tj. od epitelnih Mullerian type ćelija jajovoda. U odnosu na sposobnost proliferacije epitela, dele se na benigne, maligne i atipično proliferišuće tumore (ATP) jajnika. Ovarijalni karcinomi spadaju u grupu malignih ginekoloških tumora sa najvećom stopom mortaliteta širom sveta. Uprkos primenjenoj terapiji, pacijentkinje sa uznapredovalim stadijumima bolesti vrlo slabo reaguju na do sada primenjene modalitete lečenja. Ovarijalni karcinomi vrlo efikasno suprimiraju imunološke odgovore domaćina. U karcinomskim ćelijama PD-L1 regulatorni mehanizam može zaštititi tumor od citotoksičnih T-limfocita narušavajući antitumorski imunitet. Autofagija je vrlo bitna u nastanku i razvoju neoplastičnih procesa, kao i u reagovanju tumora na razne oblike antitumorske terapije. Primećeno je da inhibicija PD-1/PD-L1 mehanizma stimuliše proces autofagije u tumorskim ćelijama i omoguća
...
va njihovo preživljavanje. Ciljevi: Analiza imunohistohemijske ekspresije PD-L1 molekula i markera autofagije p62, LC3 i Beclin1 u epitelnim tumorima jajnika, u odnosu na histološki tip tumora, stadijum tumora, kao i njihovu regionalnu distribuciju unutar tumorskog tkiva (centralna u odnosu na periferna područja najinvazivnijeg rasta tumorskog tkiva) i u odnosu na postojanje ili nedostatak reaktivne limfocitne infiltracije. Analiza potencijalne međusobne povezanosti karakteristika ekspresije pomenutih markera i njihove povezanosti sa najvažnijim kliničkim i patohistološkim parametrima bolesti...
Epithelial ovarian tumors are 2/3 of all ovarian tumors. Their origin is from mesothelial cells that line the surface of the ovaries, ie. of epithelial Mullerian type cells from uterine tube. In relation to the ability of epithelial proliferation, they are divided into benign, malignant and atypically proliferating (APT) epithelial ovarian tumors.Ovarian cancer is the malignant gynecological tumor with the highest mortality rate. Despite the standard therapy protocols, patients in advanced stages of the disease show poor treatment results. Ovarian cancer can very effectively suppress the host immune responses. Tumor cells with expressed PD-L1 protein can activate the imunosupressive regulatory mechanism and protect themselves from the cytotoxic T-lymphocytes. Autophagy is very important mechanism in tumorogenesis, as well as in the response of tumors to various form of antitumor therapy. Inhibition of the PD-1/PD-L1 mechanism has been found to stimulate autophagy in tumor cells and all
...
ow them to survive. Aim: Analysis of the expression of PD-L1 molecules and markers of autophagy p62, LC3 and Beclin1 in tumor cells of epithelial ovarian tumors, their interrelationship and association with different clinical and histopathological parameters...
Faculty:
Универзитет у Београду, Медицински факултет
Date:
12-07-2022
Keywords:
tumori jajnika; autofagija; PD-L1; p62; LC3; Beclin1 / ovarian tumors; autophagy; PD-L1; p62; LC3; Beclin1