Prisustvo i genetički diverzitet Giardia intestinalis, Cryptosporidium spp. i Toxoplazma gondii u površinskim vodama Srbije
Occurence and genetic diversity of Giardia intestinalis, Cryptosporidium spp. and Toxoplazma gondii in surface waters in Serbia
Author
Ćirković, Vladimir
Mentor
Klun, Ivana
Committee members
Miličić, Dragana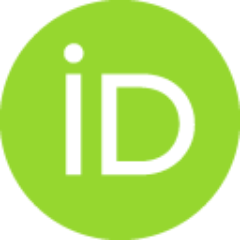 Nikolić, Vera
Miladinović-Tasić, Nataša
Krpo-Ćetković, Jasmina

Abstract
Voda je neophodan resurs za ljudsko društvo, stoga je važno da ona bude i bezbedna za upotrebu. Usled rasta potrebe za vodom, često se pribegava i upotrebi vode koja nije hemijski i bakteriološki ispravna. Predmet ovog istraživanja jesu parazitske protozoe Giardia intestinalis, Cryptosporidium spp. i Toxoplasma gondii i detekcija njihovih životnih oblika u površinskim vodama u Srbiji. Da bi se utvrdilo prisustvo parazita u vodotokovima, kao i stepen kontaminacije, analizirana su vodna tela propisana programom mera Agencije za zaštitu životne sredine koja se nalaze u 19 okruga, uključujući i grad Beograd. Uzorkovanje vode započeto je krajem 2018. godine i trajalo je do jula 2021. godine, i tom prilikom je sakupljeno 48 uzoraka vode iz površinskih voda različite kategorije. Za detekciju (oo)cista G. intestinalis i Cryptosporidium spp. korišćena je metodologija US EPA 1623 dok je detekcija oocista T. gondii vršena PCR metodom uz prethodno koncentrisanje uzorka. Od ukupno 48 uzoraka, u 24
...
(50%, 24/48) detektovana je barem jedna od tri ispitivane protozoe. Rezultati testa imunofluorescencije (IFA) pokazali su prisustvo cista G. intestinalis u 14 uzoraka (29,2%, 14/48), prisustvo oocista Cryptosporidium spp. u pet (10,4%, 5/48), dok su ciste i oociste oba parazita detektovane u tri uzorka (6,25%, 3/48). PCR metodom amplifikacije β-giardin gena prisustvo gDNK G. intestinalis detektovano je u osam uzoraka (16,6%, 8/48), dok amplifikacija nijednog od četiri gena korišćena u detekciji Cryptosporidium spp. nije bila uspešna. U četiri uzorka (8,3%, 4/48) detektovana je gDNK T. gondii, pri čemu je u detekciji prvo korišćen 529 bp repetitivni fragment, nakon čega su za potvrdu korišćeni geni GRA6 i SAG2. Tipizacija asemblaža G. intestinalis bila je uspešna u tri uzorka. U jednom uzorku detektovana je asemblaža A, dok je u preostala dva uzorka detektovana asemblaža B. Statističkom obradom podataka o hidromorfološkom kvalitetu voda nije se ustanovila povezanost tih parametara i prisustva parazita u vodi. Takođe, korišćenjem qGIS softvera, lokacije na kojima je vršeno uzorkovanje, kao i njihov status u odnosu na detekciju parazita, prikazani su na mapi Republike Srbije. Na osnovu toga zapaženo je veće prisustvo protozoa u vodama u Mačvanskom i Sremskom okrugu u zapadnoj Srbiji, kao i Pomoravskom i Šumadijskom okrugu u centralnoj Srbiji. Rezultati ove doktorske disertacije po prvi put u Srbiji ukazali su na postojanje kontaminacije vodotokova parazitskim protozoama G. intestinalis, Cryptosporidium spp. i T. gondii. Podaci dobijeni ovim istraživanjem mogu se iskoristiti za pravljenje strategije za zaštitu zdravlja ljudi i životinja i sprečavanje hidričnih epidemija, a takođe predstavljaju uvod u dalja, opsežnija istraživanja u ovoj oblasti koja bi pomogla boljem razumevanju kontaminacije i distribucije parazitskih protozoa u površinskim vodama Srbije.
Since water is such an important resource for human society, it must be safe to use. Due to the rising demand for water, it is becoming increasingly common to use water that is neither chemically nor bacteriologically suitable. This research focused on the parasitic protozoa Giardia intestinalis, Cryptosporidium spp. and Toxoplasma gondii, and the detection of their life forms in surface waters in Serbia. Water bodies designated as economically or strategically significant for the country by the Serbian Environmental Protection Agency, in 19 administrative districts, were analysed to determine the occurrence of parasites as well as the degree of contamination. Water sampling began at the end of 2018 and continued through July 2021; during that time, 48 water samples were collected from various types of surface waters. The US EPA 1623 methodology was used to detect (oo)cysts of G. intestinalis and Cryptosporidium spp., while the detection of T. gondii was performed by PCR with prior con
...
centration of the sample. According to the results of immunofluorescence assays, evidence of at least one of the three protozoa were found in 24 of the 48 samples (50%, 24/48). G. intestinalis cysts were found in 14 samples (29.2%, 14/48), Cryptosporidium spp. oocysts in five (10.4%, 5/48), while cysts and oocysts of both parasites were found in three samples (6.25%, 3/48). G. intestinalis β-giardin gene was detected by PCR amplification in eight (16.6%, 8/48) samples, but the attempts to amplify any of the four genes used to detect Cryptosporidium spp. remained unsuccessful. T. gondii gDNK was detected in four samples (8.3%, 4/48), firstly by amplification of the 529 bp repetitive fragment and then confirmed by detection of the GRA6 and SAG2 gene sequences. Typing of G. intestinalis assemblages was successful in three samples. Assemblage A was detected in one, and assemblage B in the remaining two samples. There was no association of hydro-morphological water quality with the presence of parasites in water. Also, using qGIS software, the locations where the sampling was performed as well as their status in relation to sample positivity were shown on the map of the Republic of Serbia. Based on that, a greater presence of protozoa was observed in the waters in the Mačva and Srem districts in Western Serbia, as well as in the Pomoravlje and Šumadija districts in Central Serbia. Results of this Dissertation showed, for the first time in this country, that parasitic protozoa G. intestinalis, Cryptosporidium spp. and T. gondii contaminate Serbian watercourses. These findings could be used to establish a prevention and control strategy for protecting human and animal health, primarily by preventing waterborne epidemics. Also they laid a foundation for further research in this area that could improve the understanding of the scope and precise distribution of parasitic protozoa contamination in Serbian surface waters.
Faculty:
Универзитет у Београду, Биолошки факултет
Date:
04-07-2022
Keywords:
parazitske protozoe, Giardia intestinalis, Cryptosporidium spp., Toxoplasma gondii, detekcija, površinske vode, PCR, spoljašnja sredina, vodeni ekosistem / parasitic protozoa, Giardia intestinalis, Cryptosporidium spp., Toxoplasma gondii, detection, surface water, PCR, environment, aquatic ecosystem