Florističko-ekološka karakterizacija urbanih staništa Srbije
Floristic and ecological characterization of urban habitats in Serbia
Author
Glišić, Milan
Mentor
Jakovljević, Ksenija
Committee members
Lakušić, Dmitar
Šinžar-Sekulić, Jasmina
Vukojičić, Snežana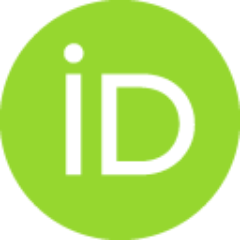 Anačkov, Goran

Abstract
Urbana staništa predstavljaju staništa nastala kao posledica čovekovog delovanja u gradovima. U ovoj studiji istraživana je njihova flora i ekološki faktori koji na nju utiču. Istraživanja su obuhvatila 24 grada Srbije u kojima je izabrano po 7 površina veličine 1 ha. Svaka izabrana površina reprezentuje jedan od sledećih tipova staništa: gradski centar, bulevar, stambena četvrt sa zbijenim i otvorenim rasporedom stambenih jedinica, gradski park, rani sukcesivni stadijum i sukcesivni stadijum srednje starosti. Na svakoj površini zabeležene su sve samonikle vaskularne biljne vrste u cilju utvrđivanja sastava vrsta, specijskog bogatstva i diverziteta, taksonomske, horološke i ekološke strukture, indikatorskih vrednosti i zastupljenosti stranih vrsta. Pored toga, određen je uticaj sledećih faktora na urbanu floru: karakteristike staništa, klimatske karakteristike, nivo urbanizacije i prisustvo stranih vrsta. Na istraživanom području zabeleženo je ukupno 647 taksona, od kojih je 172 strano
...
za ovo područje. U taksonomskom spektru urbane flore Srbije dominiraju predstavnici familija Asteraceae i Poaceae, dok u areal spektru dominiraju evroazijski i adventivni areal tip. Flora urbanih staništa Srbije ima hemikriptifitsko-terofitski, umereno termofilni, umereno heliofilni, mezofilno do umereno kserofilni, neutrofilno do umereno kalcifilni, umereno nitrofilni i umereno kontinentalni karakter. Istraživani tipovi staništa odlikuju se značajno različitim florističkim karakteristikama. Razlike između flora gradova su manje izražene i uglavnom su u skladu sa klimatskom i geografskom pripadnošću grada, što sve ukazuje da najveći uticaj na floru urbanih staništa Srbije imaju lokalne karakteristike, dok je uticaj klimatskih parametara i nivoa urbanizacije znatno manje izražen.
Urban habitats are habitats created by human activities in cities. This study investigated their flora and the environmental factors that influence them. The study covered 24 cities in Serbia, where 7 plots of 1 ha each were selected. Each selected plot represents one of the following habitat types: city center, boulevard, residential quarter with compact and open pattern of housing units, city park, early successional and mid-successional site. In each plot, all spontaneously growing vascular plant species were recorded to determine species composition, species richness and diversity, taxonomic, horological and ecological structure, indicator values, and presence of alien species. In addition, the influence of the following factors on urban flora was determined: habitat and climate characteristics, degree of urbanization, and presence of alien species. A total of 647 taxa were recorded in the study area, of which 172 were alien species. The taxonomic spectrum of urban flora in Serbia
...
is dominated by representatives of the families Asteraceae and Poaceae, while the range of the spectrum is dominated by Eurasian and Adventive areal types. The flora of urban habitats in Serbia is hemicryptyphite-therophytic, moderately thermophilic, moderately heliophilic, mesophilic to moderately xerophilic, neutrophilic to moderately calciphilic, moderately nitrophilic and moderately continental. The habitat types studied are characterized by significantly different floristic features. Differences between floras of cities are less pronounced and mostly consistent with climate and geographical affiliation of the city, indicating that local features have the greatest influence on the flora of urban habitats in Serbia, while the influence of climatic parameters and the degree of urbanization is much less pronounced.
Faculty:
Универзитет у Београду, Биолошки факултет
Date:
11-06-2022
Keywords:
tip urbanog staništa, urbana flora, gradovi Srbije, floristički sastav, florističko bogatstvo, diverzitet, indikatorske vrednosti, strane vrste, klimatske karakteristike, nivo urbanizacije / urban habitat type, urban flora, cities of Serbia, floristic composition, species richness, diversity, indicator values, alien species, climatic characteristics, degree of urbanization