Molekularna i morfološka karakterizacija vrsta iz kompleksa Praon dorsale- yomenae (Hymenoptera, Braconidae)
Molecular and morphological characterization in Praon dorsale- yomenae species complex (Hymenoptera, Braconidae)
Author
Mitrovski Bogdanović, Ana S.
Mentor
Tomanović, Željko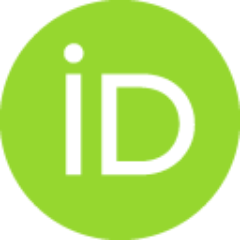 Committee members
Mitrović, Milana
Ivanović, Ana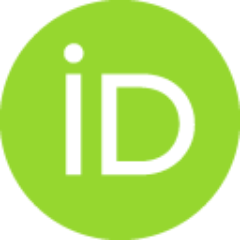 Blesić, Bela
Vorburger, Christoph

Abstract
Molekularna i morfološka varijabilnost unutar kompleksa vrsta Praon dorsale-yomenae analizirana je primenom tri nezavisne metode: "tradicionalne" morfometrije, geometrijske morfometrije i analize citohrom oksidaza I sekvenci mitohondrijalne DNK i 28S D2 gena nuklearne DNK. Za morfometrijske analize korišćena je 421 jedinka (270 ţenki i 151 muţjak) sakupljena sa preko 30 razliĉitih afidnih domaćina širom Palearktika. Molekularne analize su obuhvatile 47 jedinki u asocijaciji sa razliĉitim domaćinima. Primenom diskriminantne kanonijske analize utvrĊeno je koji su karakteri dovoljno informativni za morfološku diferencijaciju analiziranih taksona. CVA analizom su prikazane razlike u obliku krila izmeĊu vrsta. Varijabilnost oblika krila meĊu biotipovima analizirana je primenom PCA. Pokazano je da postoji znaĉajan efekat domaćina na varijabilnost oblika krila meĊu biotipovima vrsta P. dorsale i P. longicorne, dok je meĊu biotipovima vrste P. yomenae utvrĊen znaĉajan efekat geografske distrib
...
ucije. Analize oblika krila ukazale su na to da se vrste "dorsale-yomenae" kompleksa mogu morfološki razlikovati na osnovu duţine radijalnog i povratnog nerva. Geometrijska morfometrija primenjena u cilju vizualizacije suptilnih razlika u obliku krila pokazala je veću osetljivost u razdvajanju analiziranih taksona "dorsale-yomenae" grupe u odnosu na "tradicionalnu" morfometriju. Ispitali smo validnost prethodno korišćenih morfoloških karaktera u identifikaciji "dorsale-yomenae" grupe. TakoĊe smo ukazali na nove karaktere koji se mogu koristiti u kljuĉevima za identifikaciju. UtvrĊeni su razliĉiti obrasci obojenosti krilne nervature unutar kompleksa vrsta "dorsale-yomenae". Na osnovu rezultata molekularnih analiza potvrĊen je status vrsta P. longicorne, P. dorsale, P. yomenae i P. volucre. UtvrĊeni su novi domaćini/asocijacije za vrstu P. dorsale. Otkrivena je nova vrsta za nauku koja parazitira vaš Staticobium limonii na Limonium angustifolium. Vrsta P. megourae nije dobila molekularnu potvrdu pa su za rasvetljavanja statusa ovog taksona potrebna dodatna istraţivanja.
Molecular and morphological variability of Praon dorsale-yomenae species complex was analyzed using the three independent methods: "traditional" morphometrics, geometric morphometrics and DNA sequence analysis of two gene regions (COI mtDNA and 28S D2). For morphometric analysis we used 421 specimens (270 females and 151 males) reared from about 30 different species of aphid hosts throughout Palaearctic. Molecular analysis included 47 specimens in association with different aphid hosts. Discriminant Canonical Analysis was performed in order to determine which characters were informative for morphological diferentiation of analyzed taxa. To explore differences in wing shape between species we performed Canonical Variate Analysis. Variation in wing shape among biotypes was investigated using Principal Component Analysis. We found that great variablity in wing shape of P. dorsale and P. longicorne biotypes was influenced by the host, while great effect of geographical distribution was not
...
iced between P. yomenae biotypes. Analysis of wing shape demonstrated that "dorsale-yomenae" species can be morphologically discriminated on the basis of length of forewing radial and recurrent vein. Geometric morphometrics applied to visualize subtle shape differences had more sensitivity than "traditional" morphometrics in distiguishing taxa within "dorsale-yomenae" group. We tested the validity of morphological characteristics previously used for identification in "dorsale-yomenae" group, also indicating a new characters that could be used in identification keys. Different colour patterns of wing venation in "dorsale-yomenae" species complex were found. On the basis of molecular results P. longicorne, P. dorsale, P. yomenae and P. volucre was confirmed as separate species. We presented a new tritrophic association for P. dorsale. A new parasitoid species from Staticobium limonii infesting Limonium angustifolium was described. P. megourae was not confirmed as separate species using molecular markers, thus the clarification of its status requires further research.
Faculty:
Универзитет у Београду, Биолошки факултет
Date:
21-07-2012
Projects:
Keywords:
"Dorsale-yomenae" kompleks vrsta / "Dorsale-yomenae" species complex / geometrijska morfometrija / tradicionalna morfometrija / COI mtDNK / 28S D2 / geometric morphometry / traditional morphometry / COI mtDNA / 28S D2