Projektovanje višenivoskih konstelacija signala za komunikacione sisteme sa ograničenom snagom
Author
Vlajkov, Slobodan A.
Mentor
Jovanović, Aleksandra Ž.
Committee members
Perić, Zoran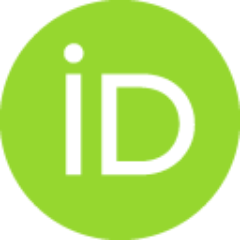 Nikolić, Jelena
Đorđević, Goran
Jakovljević, Nikša

Abstract
In modern digital communication systems, a huge amount of data is transmitted, so that research aimed at achieving more efficient transmission is necessary, which makes the topic of this doctoral dissertation relevant and important. The subject of research in this doctoral dissertation is how to improve the power efficiency of multilevel PAM (Pulse Amplitude Modulation) and APSK (Amplitude Phase Shift Keying) constellations in power-limited communication systems, such as optical communications, satellite communications, wireless communications, multiple-input multiple-output systems. A constellation is defined by the geometric-space partition and probabilities of constellation points. Therefore, under constellation designing or constellation shaping the methods that optimize modulation format by adjusting the geometric-space location and/or probabilities of constellation points are assumed. All these methods are categorized within three constellation shaping schemes: ge
...
ometric constellation shaping, probabilistic constellation shaping and hybrid probabilistic-geometric constellation shaping. Constellation shaping has been usually performed by optimizing some metric that characterize a channel or by optimizing the minimum Euclidean distance. Instead of this, in this dissertation constellation shaping is performed by applying designing techniques from quantization theory. Namely, the existence of similarity in the geometric-space representation ofconstellation and quantization motivates us to apply the quantization designing methods in constellation shaping. Special attention is paid to reducing the constellation complexity, that is to designing the piecewise-uniform constellations in terms of the geometric-space partition and probability distribution of constellation points. Methods for designing constellation inspired by piecewise-linear companding quantization have been proposed. Also, a novel designing concept that employs the companding technique in constellation shaping on a totally different manner has been proposed. Power efficiency is the ability of a modulation technique to preserve the fidelity/quality of digital data at low values of the signal-to-noise ratio, and is expressed as the signal-to-noise ratio per bit required to achieve a given error probability. In the dissertation we deal with designing power-efficient multilevel constellations for channels dominated by the additive white Gaussian noise, and the metric for constellation performance evaluation is a functional dependence of symbol error probability on signal-to-noise ratio per bit for uncoded constellation in channel with additive white Gausssian noise. The accuracy of analyzes and achieved results has been verified by performing simulations.
Faculty:
Универзитет у Нишу, Електронски факултет
Date:
05-11-2021
Keywords:
Digitalne modulacije, PAM konstelacija, APSK konstelacija, Efikasnost po snazi, Oblikovanje konstelacije, Skalarna kompanding kvantizacija, Kružno-simetrična kompanding kvantizacija, Detekcija signala, Kanal sa aditivnim belim Gausovim šumom, Verovatnoća greške po simbolu / Digital modulation, PAM constellation, APSK constellation, Power efficiency, Constellation shaping, Scalar companding quantization, Circularly-symmetric companding quantization, Signal detection, AWGN channel, Symbol error probability