Inovativni pristup konceptu procene rizika i metodologiji za odabir metoda ispitivanja opreme pod pritiskom
Innovative approach to risk assessment and inspection methodology for pressure equipment
Author
Pilić, Vladimir
Mentor
Anđelković, Aleksandar
Kljajić, Miroslav
Committee members
Gvozdenac‐Urošević, Branka
Mihajlović, Višnja
Doder, Đorđije
Tomić, Mladen
Anđelković, Aleksandar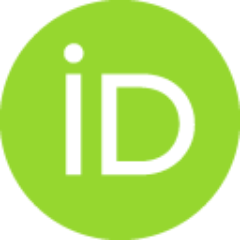 Kljajić, Miroslav

Abstract
Rezultat analize ispitivanja zasnovanog na riziku (skraćeno RBI) jeste optimizovan i isplativ plan ispitivanja. U tradicionalnom, dobro ustanovljenom, pristupu za sprovođenje RBI analiza, komponente se analiziraju utvrđivanjem vrlo specifičnih kombinacija procesnih uslova, konstrukcionog materijala i mehanizama oštećenja. Osnovni cilj istraživanja u okviru doktorske disertacije je razvoj modifikovane metodologije za primenu RBI. Osnovne razlike modifikovane metodologije u odnosu na tradicionalni pristup postuliran u API RP 580 dokumentu i ASME PCC 3 standardu, jeste u identifikovanju aktivnih i pasivnih (potencijalnih) mehanizama oštećenja, kao i uslova pod kojima bi pasivni mogli biti aktivirani, te uvođenje koncepta barijera i njihove relativne efikasnosti u sprečavanju oštećenja opreme pod pritiskom. Metodologija je primenjena na dva postrojenja, petrohemijskom u okviru kojeg je analizirano 17 jedinica sa preko 2.500 komada opreme i 22.700 deonica cevovoda, i eksperimentalnom kogene
...
racionom postrojenju za gasifikaciju biomase koje je analizirano u svrhu prikazivanja versatilnosti primene modifikovane metodologije. Na kraju, glavni rezultat primene Inovativnog pristupa je u tome što omogućava uspostavljanje sistema koji može biti korisniji od tradicionalnog pristupa RBI analizi u smislu da se trenuci kada je potrebno ponovo sprovesti RBI analizu bolje definišu.
The result of a Risk-Based Inspection analysis (RBI) is an optimized and cost-effective inspection plan. In а traditional, well-established, approach to conducting RBI analyses, components are analyzed by determining a very specific combination of process conditions, construction materials, and damage mechanisms. The main research objective of the doctoral dissertation is development of a modified methodology for an RBI application. Main differences of modified methodology, compared to the traditional approach postulated in the API RP 580 document and the ASME PCC 3 standard, are that active and passive (potential) damage mechanisms are identified, as well as conditions under which the passive could be activated, Moreover, the concept of barriers and their relative effectiveness in preventing damage to pressure equipment is introduced. The methodology was applied on two facilities, a petrochemical plant in which 17 units with over 2,500 pieces of equipment and 22,700 sections of pipeli
...
nes were analyzed, and an experimental biomass gasification cogeneration plant that was analyzed in order to demonstrate the versatility of modified methodology application. Finally, the main result of application of Innovative approach lies in the fact that one can setup the system that can be more useful than the traditional approach to an RBI analysis in a way that specific time frame for triggering an RBI review can be better defined.
Faculty:
Универзитет у Новом Саду, Факултет техничких наука
Date:
04-10-2022
Keywords:
rizik, ispitivanje zasnovano na riziku, procena rizika, mehanizmi oštećenja, petrohemijsko postrojenje, gasifikacija biomase / risk, Risk-Based Inspection, risk assessment, damage mechanisms, petrochemical plant, biomass gasification