Potencijal brašna od različitih vrsta insekata kao alternativnih izvora proteina u ishrani životinja
Potential of different insect meals as an alternative protein sources in animal nutrition
Author
Dragojlović, Danka
Mentor
Popović, Ljiljana
Đuragić, Olivera
Committee members
Podunavac-Kuzmanović, Sanja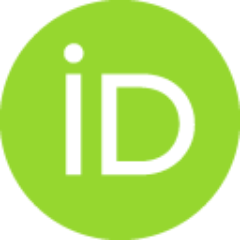 Popović, Ljiljana
Đuragić, Olivera
Jokanović, Marija
Gvozdenac, Sonja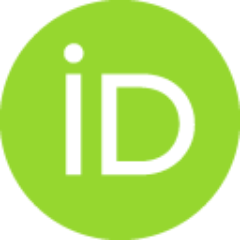 Abstract
U okviru ove doktorske disertacije istraživanja su bazirana na optimizaciji uslova uzgoja različitih vrsta insekata u cilju proizvodnje visoko nutritivnog brašna od insekata, kao alternativne sirovine u ishrani životinja. Istraživanja su spovedena na tri vrste insekata- crvu brašnaru, super crvu i popcima. Praćen je uticaj supstrata i vreme uzgoja insekata na nutrtitivna svojstva insekatskog brašna poput opštih hemijskih analiza, aminokiselinskog, masnokiselinskog i mineralnog sastava. U drugoj fazi, istraživanja su bazirana na izolacij proteina i unapređenju procesa ekstrakcije i čistoće proteina. U ovoj fazi dobijeni proteini su iskarakterisani u pogledu funkcionalnih i bioloških osobina. U trećoj fazi ove doktorske disertacije sprovedena je enzimska hidroliza proteinskog izolata. Dobijeni hidrolizati su ispitani kroz različite testove na antimikrobnu aktivnost. Rezultati prikazani u ovoj doktorskoj disertaciji čine naučno saznanje o uslovima uzgoja insekata, nutritivnom sastavu razl
...
ičitih vrsta insekatskog brašna, kao i njihovim proteinima, koji mogu naći široku primenu u industriji hrane za životinje i prehrambenoj industriji.
The research of this doctoral dissertation, was based on the optimization of insect rearing conditions with the aim of high nutrition insect meals production as an alternative feedstuffs. Research was conducted on three different insect specie - yellow meal worm, super worm and house cricket. It was investigated the influence of different substrates and time of rearing on nutritional properties of insect meals, such as proximate analysis, amino acid, fatty acid and mineral composition. In the second phase, research was based on protein isolation and improvement of protein extraction and purity. In this phase obtained proteins were characterized in terms of functional and biological properties. In the third phase of this doctoral thesis enzymatic hydrolysis of protein isolates was obtained. Acquired hydrolisates were investigated on the different antimicrobial tests. The results presented in this doctoral dissertation constitute scientific knowledge of the conditions of insect rearing,
...
the nutritional composition of different insect meals, as well as their proteins which can be widely used in the feed and food production.
Faculty:
Универзитет у Новом Саду, Технолошки факултет
Date:
31-10-2022
Keywords:
optimizacija uzgoja insekata / Rearing optimization / Insect meal / animal feed / alternative proteins / functional properties of proteins / bioactive properties of proteins / brašno od insekata / hrana za životinje / alternativni proteini / funkcionalne osobine proteina / bioaktivne osobine proteina