Utvrđivanje efikasnosti HEART SCORE bodovnog sistema kod bolesnika sa bolom u grudima u odnosu na nalaz ehokardiografije i koronarografije
Determining the efficacy of HEART scoring system in patients with chest pain in relation to the findings of echocardiography and coronarography
Author
Стојковић, Тања
Mentor
Sakač, Dejan
Committee members
Petrović, Milovan
Stojšić-Milosavljević, Anastazija
Tadić, Snežana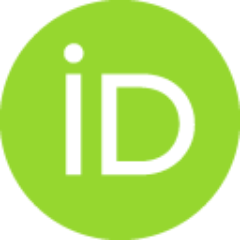 Čanković, Milenko
Simić, Dragan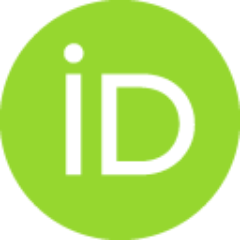 Abstract
Mali broj studija na nivou primarne zdravstvene zaštite analizira tačnost dijagnoze kod pacijenata sa grudnim bolom, naročito u odnosu na ishemijsku bolest srca. Zadatak lekara opšte medicine jeste da prepozna i razlikuje bol u grudima koji je posledica miokardne ishemije od drugih uzroka grudn HEART og bola, posebno onih, mnogo bezazlenijih uzroka torakalnog bola. Cilj studije je procena senzitivnosti i specifičnosti HEART skora u detekciji pozitivnog nalaza koronarografije, pozitivnog ehokardiografskog nlaza i njegove korelacije sa MACE kod niskorizičnih pacijenata sa grudnim bolom. Metode: Klinički podaci su analizirani retrospektivno- prospektivno kod 585 bolesnika sa bolom u grudima i sumnjom na akutni koronarni sindrom, koji su se javljali u prijemnu kardiološku ambulantu Instituta za kardiovaskularne bolesti Vojvodine u periodu od 2014. do 2020. godine. Pacijenti su podeljeni u dve grupe, grupa niskog (HS 0-3) i grupu srednjeg rizika (HS 4-6), shodno HEART skor bodovnom sistemu.
...
Cilj studije je bio da uporedi HEART skor obe grupe u odnosu na nalaz koronarne angiografije i ehokardiografije, kao i velikih neželjenih događaja (MACE komplikacija) u osmonedeljnom periodu praćenja. U sklopu vrednovanja HEART skora, analizirana je i prediktivna vrednost nivoa kreatin kinaze MB, glikemije, istisne frakcije miokarda leve komore, kinetike zidova, njenih volumena i dijametara. Rezultati: Od 585 pacijenata sa bolom u grudima koji su uključeni u studiju, 125 pacijenata (21,4%) je bilo u grupi sa HEART skorom od 0-3, dok je 460 pacijenata (78,6%) imalo HEART skor od 4-6. U grupi HS 4-6, značajnu koronarnu bolest (stenoza >50%) je imalo 68% pacijenata, dok je u grupi HS 0-3 pozitivan nalaz koronarografije imalo 18,4% pacijenata i ta razlika je bila statistički značajna (p<0,0005). Površina ispod ROC krive za HEART skor u odnosu na identifikaciju pacijenata sa ishemijskom bolešću srca kao uzrokom grudnog bola je bila 0,771 (95% CI: 0.772-0.820). Najbolja tačka preseka za ovaj skor je izračunata na 3,5. Senzitivnost i specifičnost HEART skora su bili 89,2% odnosno 57,6%. Integrisanjem pola, kreatin kinaze MB i glikemije u HEART skor, površina ispod ROC krive za ovaj model je bila 0.828 (95% CI:0.786-0.869; p < 0,0005). Tačka preseka je bila na 77,95. Senzitivnost i specifičnost ovako dobijenog modela je bila na 84,9% odnosno 68%. Ispadi segmentne kinetike su bili prisutni kod 208% pacijenta sa HS 0-3 i 70,65% pacijenata sa HS 4-6 (p < 0,05). U osmonedeljnom periodu praćenja nakon otpusta, postojala je značajna razlika među HS grupama u odnosu na MACE (HS 0-3 6,4% vs. HS 4-6 16,7% p < 0,05). Zaključak: Kod pacijenata sa grudnim bolom koji se javljaju lekaru opšte prakse ili urgentnih službi, HEART skor omogućuje brzu i realnu predikciju ishemijske bolesti srca kao uzroka bola u grudima i predikciju disfunkcije leve komore i MACE-a.
Objectives: Small number of studies evaluates accuracy of initial diagnosis in patients with chest pain in primary health care, especially in relation to ishaemic heart disease. The goal of general practitioner is to differentiate patients with chest pain as a result of myocardial ishaemia from patients with more benign etiology of chest pain. The aim of this study was to estimate sensitivity and specificity of HEART score in our population for detection of positive coronary angiography finding, positive echocardiographical finding and its corelation with MACE in low risk patients with chest pain. Methods: Clinical data were reviewed retrospectively-prospectively in 585 consecutive patients with chest pain and suspected acute coronary syndrom presented to emergency department of Institute of cardiovascular diseases of Vojvodina from 2014 to 2020. Patients were devided in two groups: group with low risk (HS 0-3) and a group with intermediate risk (HS 4-6) according to the HEART score. T
...
he aim of the study was to correlate HEART score and coronary angiography finding and echocardiographical finding. Follow-up period for both group of patients was eight weeks from discharge. In this period was analysed difference between groups in survival and incidence of major adverse cardiovascular events (MACE). In addition to validation of HEART score in prediction of coronary disease and MACE, we analysed predictive value of creatine kinase MB and blood glucose levels; ejection fraction and left ventricle function,volumes and diameters. Results: Of the 585 patients with chest pain enrolled in follow up study, 125 patients (21,4%) were in group with HEART score from 0-3 and 460 patients (78,6%) in group with HEART score from 4-6. In HS group 4-6, significant coronary disease (stenosis > 50%) had 68% of patients vs. HS group 0-3 where positive finding was present in 18,4% of patients (p< 0,0005). The area under ROC curve of HEART score in detecting patients with ishaemic heart disease as a cause of chest pain was 0.771 (95% CI:0.772-0.820). The best cut-off point for the score in this regard was calculated in 3.5. The sensitivity and specificity were 89,2% and 57,6% respectively. Integrating gender, creatine kinaze MB, glucose blood level and HEART score, the AUROC curve of this model was 0.828 (95% CI:0.786-0.869; p < 0,0005). The cut-off point was 77.95. The sensitivity and specificity were 84,9% and 68% respectively. Left ventricle wall movement abnormalitiy was present in 20,8% patients with HS 0 – 3 vs. 70,65% of patients in HS group 4 -6 (p < 0,05). In eight week follow up period arter discharge, there was significant difference in MACE between groups ( HS 0-3 6,4% vs. HS 4-6 16,7% p < 0,05). Conclusion: The HEART score for chest pain patients presented to general practitioner or emergency department physician, provides a quick and reliable prediction of ishaemic heart disease as a couse of chest pain, left ventricular disfunction and MACE.
Faculty:
Универзитет у Новом Саду, Медицински факултет
Date:
26-10-2022
Keywords:
bol u grudima; diferencijalna dijagnoza; ishemija miokarda; akutni koronarni sindrom; procena rizika; prediktivna vrednost testova; senzitivnost i specifičnost; koronarna angiografija; ehokardiografija; biomarkeri / Chest Pain; Diagnosis, Differential; Myocardial Ischemia; Acute Coronary Syndrome; Risk Assessment; Predictive Value of Tests; Sensitivity and Specificity; Coronary Angiography; Echocardiography; Biomarkers