Biološki potencijal i hemijski profil metanolnih ekstrakata biljaka Anthriscus cerefolium (L.) Hoffm. (Apiaceae), Ononis spinosa L. (Fabaceae) i Phlomis fruticosa L. (Lamiaceae)
Biological potential and chemical profile of methanolic extracts of herbs Anthriscus cerefolium (L.) Hoffm. (Apiaceae), Ononis spinosa L. (Fabaceae) and Phlomis fruticosa L. (Lamiaceae)
Author
Stojković, Dejan
Mentor
Soković, Marina
Committee members
Rajčević, Nemanja
Džamić, Ana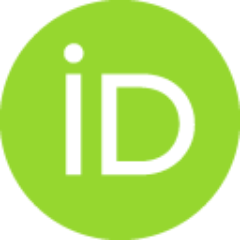 Drakulić, Danijela
Gašić, Uroš

Abstract
Upotreba biljaka u lečenju ljudi datira još od antičkih vremena. Danas, savremena nauka izučava lekovita svojstva biljaka, potvrđuje njihov etnobotanički značaj i opisuje nove upotrebe biljnih vrsta kao medicinskih sredstava. Cilj ove doktorske disertacije je analiza biološkog potencijala i hemijskog profila metanolnih ekstrakata dobijenih iz nadzemnih delova biljaka Anthriscus cerefolium, Ononis spinosa i Phlomis fruticosa. Biološki potencijal metanolnih ekstrakata je određen testiranjem antibakterijske, antifungalne, antibiofilm, antioksidativne, enzim-inhibitorne, antiproliferativne i anti-inflamatorne aktivnosti. Predstavljen je i uvid u mehanizme antibakterijskog, antifungalnog i antiproliferativnog delovanja ekstrakata. Dobijeni rezultati su ukazali na značajnu antimikrobnu aktivnost ekstrakata protiv patogenih bakterija i gljiva. Takođe, ekstrakti su posedovali antibiofilm aktivnost protiv biofilma bakterija i patogenih kvasnica, kao i aktivnost na neke od faktora virulencije ba
...
kterija i kvasnica. Dalje, uočen je značajan antioksidativni potencijal svih ekstrakata, kao i njihova sposobnost inhibicije medicinski važnih enzima. Testirani ekstrakti nisu pokazali toksičnost prema ne-tumorskim humanim primarnim ćelijama, ali su pokazali antiproliferativno dejstvo na tumorske ćelijske linije. Takođe, uočene su i promene morfologije ćelija glioblastoma tretiranih ekstraktom A. cerefoilum. Ekstrakti su pokazali anti-inflamatornu aktivnost na in vitro modelu bakterijski indukovane inflamacije kod humanih keratinocita kože. Takođe, u okviru ove doktorske disertacije rasvetljen je hemijski sastav polifenola u testiranim ekstraktima i utvrđeno je da dominiraju derivati fenolnih kiselina i flavonoida.
The use of plants in ethnomedicine dates back to ancient times. Today, modern science explores the healing properties of plants, confirms their ethnobotanical significance and describes new uses of plant species as medicinal agents. The aim of this dissertation is to analyze the biological potential and chemical profile of methanolic extracts obtained from the herbs Anthriscus cerefolium, Ononis spinosa and Phlomis fruticosa. The biological potential of methanolic extracts was determined by testing antibacterial, antifungal, antibiofilm, antioxidant, enzyme-inhibitory, antiproliferative and anti-inflammatory activities. An insight into the mechanisms of antibacterial, antifungal and antiproliferative actions was also presented. The chemical composition of methanol extracts has been studied both qualitatively and quantitatively. The obtained results indicated significant antimicrobial activity of the extracts against pathogenic bacteria and fungi. Also, the extracts possessed antibiofil
...
m activity against bacterial and yeasts biofilms, as well as the activity on some of the virulence factors of bacteria and yeasts. Furthermore, significant antioxidant potential of all extracts was observed, as well as their ability to inhibit medically important enzymes. The extracts did not show toxicity to human primary cells, but showed antiproliferative effect on tested tumor cell lines. Also, the changes in the morphology of glioblastoma cells treated with the methanol extract of A. cerefoilum were observed. The extracts showed anti-inflammatory activity in in vitro model of bacterial-induced inflammation of human skin keratinocytes. Furthermore, the chemical composition of polyphenols in the tested extracts was clarified and was determined that derivatives of phenolic acids and flavonoids dominate.
Faculty:
Универзитет у Београду, Биолошки факултет
Date:
06-06-2022
Keywords:
Anthriscus cerefolium; Ononis spinosa; Phlomis fruticosa; metanolni ekstrakti; biološka aktivnost; hemijska karakterizacija / Anthriscus cerefolium; Ononis spinosa; Phlomis fruticosa; methanolic extracts; biological activity; chemical characterization