Ispitivanje uticaja modaliteta revaskularizacije miokarda na kvalitet života kod pacijenata sa ishemijskom bolešću srca
Investigation of the impact of modality of heart revascularization on quality of life in patients with ischaemic heart disease
Author
Aleksić, Nemanja
Mentor
Putnik, Svetozar
Committee members
Pekmezović, Tatjana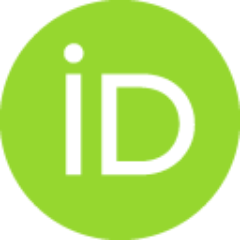 Velinović, Miloš
Marić, Gorica
Redžek, Aleksandar

Abstract
Uvod: Ishemijska bolest srca (IBS) predstavlja jedan od vodećih uzroka obolevanja i umiranja u svetu i Srbiji. Cilj: Poređenje uticaja primene perkutane koronarne intrevencije (PCI) i hirurške revaskularizacije (CABG) na kvalitet života pacijenata sa IBS. Materijal i metode: Studija preseka uključila je 600 pacijenata sa IBS, lečenih na Klinici za kardiohirurgiju i Klinici za kardiologiju Univerzitetskog kliničkog centra Srbije. Za potrebe studije validirane su četiri verzije upitnika (pre-PCI, pre-CABG, post-PCI i post-CABG) o ishodima koronarne revaskularizacije (CROQ-S). Rezultati: Većina ispitanika bila je muškog pola (76,0%) prosečnog uzrasta 65,1±8,6 godina. Vrednosti Kronbahovog koeficijenta alfa bile su više od 0,7 u svim skalama sve četiri verzije upitnika, a za skalu Kognitivno funkcionisanje samo u pre-CABG verziji. U poređenju sa originalnim verzijama, naša faktorska analiza izdvojila je više faktora (pre-CABG verzija (5), pre-PCI (8), post-CABG (14) i post-PCI (11)), me
...
đutim većina pitanja ispunila je kriterijum od 0,3 u okviru odgovarajućeg domena. Poređenje sa eksternim kriterijumima je pokazalo očekivani šablon gde su skale koje mere slične domene najjače međusobno korelirale. Statistički značajno viši skorovi kvaliteta života registrovani su kod pacijenata nakon revaskularizacije u poređenju sa skorovima pre intervencije (p<0,001 osim u domenu Kognitivno funkcionisanje u PCI grupi), pri čemu su nakon intervencije u svim domenima vrednosti skorova bile više u PCI grupi (p<0,001). Zaključak: Istraživanje je pružilo preliminarne dokaze da je CROQ-S prihvatljiv, pouzdan i validan specifični upitnik za merenje kvaliteta života pre i posle revaskularizacije kod osoba sa IBS u populaciji Srbije. Viši skorovi kvaliteta života postižu se u grupi PCI pacijenata.
Introduction: Ischemic heart disease (IBS) is one of the leading causes of incidence and mortality worldwide and in Serbia. Objective: To compare the impact of percutaneous coronary intervention (PCI) and surgical revascularization (CABG) on the quality of life (HRQoL) of patients with IBS. Material and methods: The cross-sectional study included 600 patients with IBS, treated at the Clinic of Cardiac Surgery and the Clinic of Cardiology of the University Clinical Center of Serbia. For the purposes of the study, four versions of the questionnaire (pre-PCI, pre-CABG, post-PCI and post-CABG) on coronary revascularization outcomes (CROQ-S) were validated. Results: The majority of respondents were male (76.0%) with an average age of 65.1 ± 8.6 years. The Cronbach's alpha values were >0.7 in all scales of all four CROQ-S versions, and for the Cognitive Functioning scale only in the pre-CABG version. Compared to the original versions, our factor analysis showed more factors (pre-CABG vers
...
ion (5), pre-PCI (8), post-CABG (14) and post-PCI (11)), but most of the items had 0.3 factor loading on the right scale. External validity analysis showed the expected pattern where scales measuring similar domains were most strongly correlated with each other. Significantly higher HRQoL scores were registered in patients after revascularization compared to pre-intervention scores (p<0.001 except in the Cognitive Functioning domain in the PCI group), with higher scores in the PCI group in all domains after intervention (p<0.001). Conclusion: The study provided preliminary evidence that CROQ-S is an acceptable, reliable and valid specific questionnaire for measuring HRQoL before and after revascularization in persons with IBS in Serbia. Higher HRQoL scores were obtained in the PCI group.
Faculty:
Универзитет у Београду, Медицински факултет
Date:
16-06-2022
Keywords:
perkutana koronarna intervencija, hirurška revaskularizacija, upitnik o ishodima koronarne revaskularizacije, specifični upitnik o revaskularizaciji / Percutaneous coronary intervention, surgical revascularization, Coronary revascularization outcomes questionnaire, disease-specific revascularisation questionnaire