Srodnički starateljski smeštaj dece u Republici Srbiji: potrebe za podrškom i dostupne socijalne usluge
Kinship care for children in the Republic of Serbia: the needs for support and the available social services
Author
Pucarević, Bojana
Mentor
Žegarac, Nevenka
Committee members
Jovanović, Natalija
Žegarac, Nevenka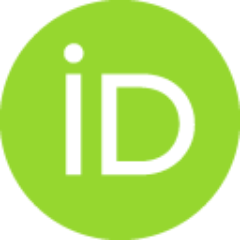 Burgund Isakov, Anita

Abstract
Ovo istraživanje je imalo za cilj sagledavanje dostupne podrške sistema socijalne zaštite srodničkim starateljskim porodicama u Republici Srbiji. Posebna pažnja je posvećena dostupnosti usluga starateljima, ispitivanju stepena njihovg zadovoljstva istim, kao i mapiranju nedostajućih vidova podrški u sistemu socijalne zaštite. Navedeni aspekti su posmatrani u širem kontkestu politika i praksi socijalnog rada, a kroz prizmu eko-sistemske teorije. Prepoznati izazovi su analizirani kombinacijom kvantitativne i kvalitativne metodologije, a kroz faze vođenja slučaja. Podaci o stepenu zadovoljstva staratelja uslugama, kao i važnosti istih za obavljanje uloge staratelja, dobijeni su skalama i upitnikom, a obrađeni su statističkom analizom. Cilj istraživanja jeste sagledavanje profila članova starateljskih porodica, njihovih resursa, kao i percepcije voditelja slučaja (njih 61) i staratelja (njih 113) o tome u kojoj meri su staratelji zadovoljni i kako procenjuju važnost dostupnih usluga. Potom
...
je putem intervjua, u kavalitativnoj analizi, izvršeno mapiranje usluga koje nedostaju u sistemu i utvrđeni razlozi za razlike u percepcijama staratelja i voditelja slučaja koje su izražene u kvantitativnom delu istraživanja. Rezultati ovog istraživanja pokazuju: 1) oblici podrške koji su dostupni starateljskim porodicama, uglavnom, su povezani sa materijalnim statusom ili drugim karatkteristikama porodice, a ne potrebama koje proističu iz uloge staratelja; 2) često izostaje informisanost staratelja o dostupnim oblicima podrške; 3) najčešće su im dostupni materijalni oblici podrške , 4) od usluga koje su im dostupne, najčeće ih dobijaju tokom procene, dok u ostalim fazama vođenja slučaja podrška, uglavnom, izostaje; 4) utvrđeno je da su razlike u percepciji dve grupe ispitanika posledica nedovoljne saradnje u procesu brige o detetu, kao i izostanka konatakata, pružanja podrške i praćenja starateljskog smeštaja; 5) usluge koje se prepoznaju kao značajne za ove korisnike, nisu razvijene kako na loklanom, tako ni na republičkom nivou. Kroz preporuke za normativno uređenje, politike i prakse definisani su mogući načini prevazilaženja prepoznatih izazova.
The aim of this research was to consider the available support of the social protection system to kinship families in the Republic of Serbia. Special attention is id to the availability of services to relatives, examining the degree of their satisfaction with them, as well as mapping the missing types of support in the social protection system. These aspects are observed in the broader context of social work policies and practices, and through the prism of ecosystem theory. The identified challenges were analyzed through a combination of quantitative and qualitative methodology, and through case management phases. Data on the degree of satisfaction of kins with services and their importance for performing the role of guardian were obtained by scales and a questionnaire and processed by statistical analysis. The aim of the research is to investigates the profiles of kinship family members, their resources, and the perception of case managers (61 of them) and guardians (113 of them) abou
...
t the extent to which kin are satisfied and how they assess the importance of available services. Afterwards missing services in the system are identified, through interviews, as well as reasons for the differences in the perceptions of guardians and case managers expressed in the quantitative part of the research. The results of this research show: 1) the forms of support available to kinship families are mainly related to the material status or other characteristics of the family, and not to the needs arising from the role of guardian; 2) the guardians are often not informed about the available forms of support; 3) forms of material support are most often available to guardians, 4) guardians often receive available support during the assessment phase, while in other phases of case management support is generally lacking; 4) differences in the perception of the two groups of respondents are a consequence of insufficient cooperation in the process of child care, as well as the lack of contact, support and monitoring of kinship care; 5) services that are recognized as important for guardians, have neither been developed at the local nor at the national level. As possible ways of overcoming the identified challenges this study offers recommendations for normative regulation, policies and practices.
Faculty:
Универзитет у Београду, Факултет политичких наука
Date:
09-05-2022
Keywords:
sistem socijalne zaštite, alternativna briga, staratelji, starateljski smeštaj, potreba za podrškom, podrška sistema socijalne zaštite / social protection system, alternative care, guardians, kinship care, need for support, support of social protection system