Efekat oralne primene kadmijum-hlorida na imunski odgovor u plućima pacova u fiziološkim i patofiziološkim uslovima infekcije izazvane oportunisitičkom gljivom Aspergillus fumigatus
Effects of oral cadmium-chloride intake on immune response in the lungs of rats in physiological and pathophysiological conditions of infection with opportunistic fungus Aspergillus fumigatus
Author
Kulaš, Jelena
Mentor
Mirkov, Ivana,
Committee members
Ukropina, Mirela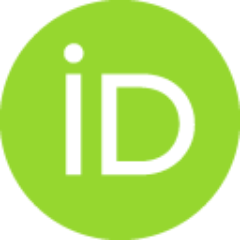 Božić Nedeljković, Biljana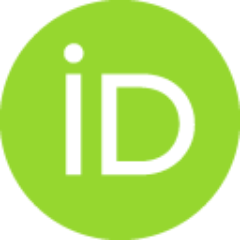 Čakić-Milošević, Maja
Glamočlija, Jasmina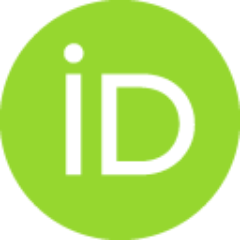 Abstract
Kadmijum je jedan od najtoksičnijih teških metala kojem je opšta populacija izložena najvećim delom preko zagađene hrane. Iako je poznato da se kadmijum unet u organizam oralnim putem deponuje u plućima, retki su podaci o imunskom odgovoru u plućima na ovaj metal. Imunomodulatorni efekat kadmijuma koji u organizam dospeva oralnim putem (30 dana u vodi za piće) je ispitan u fiziološkim uslovima merenjem promena u ćelijskim i molekulskim mehanizmima imunskog odgovora na neletalne doze metala (5 i 50 mg/l) kod pacova i u patofiziološkim uslovima infekcije izazvane oportunističkom gljivom Aspergillus fumigatus. Ispitana je i uloga aril-ugljovodoničnog receptora (AhR) u imunotoksičnosti kadmijuma. U fiziološkim uslovima, prisustvo kadmijuma u plućima je izazvalo oksidativni stres, inflamaciju i oštećenje tkiva. Kadmijum je ispoljio diferencijalne efekte na aktivnosti leukocita pluća (nepromenjena produkcija reaktivnih oblika kiseonika i azota, inhibicija IL-1β i TNF, stimulacija MPO i IFN-γ
...
) pri čemu su efekti kadmijuma na produkciju citokina posredovani aktivacijom AhR. U patofiziološkim uslovima infekcije izazvane gljivom A. fumigatus, kadmijum je doveo do efikasnijeg uklanjanja gljive iz tkiva (direktno je suprimirao rast gljive, povećao broj peharastih ćelija i produkciju mukusa i doveo do intenzivnije diferencijacije T-ćelija u pravcu Th17 T-ćelija u regionalnim limfnim čvorovima i njihove veće aktivnosti u tkivu pluća). Intenzivniji odgovor na gljivu kod jedinki koje su pile kadmijum je uzrokovao veće oštećenje tkiva pluća. Proinflamatorno mikrookruženje u plućima koje uspostavlja kadmijum, čini ovaj teški metal faktorom rizika za razvoj hronične inflamacije niskog stepena u plućima što bi moglo da utiče na osetljivost organizma u različitim patofiziološkim uslovima.
Cadmium is one of the most toxic heavy metals to which the general population is exposed mostly through contaminated food. Although cadmium taken orally is known to be deposited in the lungs, there is little evidence of an immune response in the lungs to this metal. The immunomodulatory effect of cadmium reaching the body orally (30 days in drinking water) was examined under physiological conditions by measuring changes in cellular and molecular mechanisms of the immune response to non-lethal metal doses (5 and 50 mg/l) in rats and pathophysiological conditions of infection caused by opportunistic fungus Aspergillus fumigatus. The role of the aryl hydrocarbon receptor (AhR) in cadmium immunotoxicity was also investigated. Under physiological conditions, the presence of cadmium in the lungs caused oxidative stress, inflammation, and tissue damage. Cadmium exhibited differential effects on lung leukocyte activity (unchanged production of reactive oxygen species and nitrogen, inhibition o
...
f IL-1β and TNF, stimulation of MPO and IFN-γ) with cadmium effects on cytokine production mediated by AhR activation. In the pathophysiological conditions of infection caused by A. fumigatus, cadmium led to more efficient removal of fungus from tissues (directly suppressing fungal growth, increasing goblet cell count and mucus production, and leding to more intense T-cell differentiation towards Th17 T-cells in regional lymph nodes and their greater activity in lung tissue). A more intense response to the fungus in individuals who drank cadmium caused greater damage to lung tissue. The proinflammatory microenvironment in the lungs established by cadmium makes this heavy metal a risk factor for the development of low-grade chronic inflammation in the lungs, which could affect the sensitivity of the organism in various pathophysiological conditions.
Faculty:
Универзитет у Београду, Биолошки факултет
Date:
01-06-2022
Keywords:
oralni unos kadmijuma, DA pacovi, imunski sistem pluća, aril-ugljovodonični receptor, Aspergillus fumigatus / Oral cadmium intake, DA rats, lung immune system, aryl hydrocarbon receptor, Aspergillus fumigatus