Istraživanje populaciono-genetičke strukture bolesnika sa hroničnom opstruktivnom bolešću pluća primjenom testa homozigotno-recesivnih osobina
Population-genetic Structure Research in Patients with Chronic Obstructive Pulmonary Disease by Application of the Test of Homozygous-recessive Characteristics
Author
Petričević, Blaženka
Mentor
Pešut, Dragica
Committee members
Cvjetićanin, Suzana
Milenković, Branislava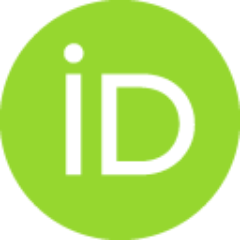 Novaković, Ivana
Stanković, Ivana

Abstract
Uvod. Bolest rastuće prevalencije, hroničnu opstruktivnu bolest pluća (HOBP), karakteriše oštećenje funkcije pluća, nepotpuno reverzibilno na terapiju, uz prateće egzcerbacije na biološkom i kliničkom nivou. Ispoljava se sistemskom inflamacijom, koja izaziva posledice i u drugim organima, i pojavom komorbiditeta. Pušenje je najveći faktor rizika a ima dokaza da genetska predispozicija utiče na pojavu bolesti kod nekih osoba. Podložnost za HOBP nije do sada ispitivana testom homozigotno-recesivnih osobina (HRO-test). Cilj studije bila je analiza populaciono-genetičke strukture oboljelih od HOBP pomoću HROtesta, t.j. ispitivanje genetičke homozigotnosti oboljelih u odnosu na kontrolnu grupu i korelacije u odnosu na indeks tjelesne mase, stadijum HOBP, stepen ukupne izloženosti duvanskom dimu i drugim noksama, komorbiditet i distribuciju krvnih grupa sistema ABO oboljelih u odnosu na kontrolnu grupu i opštu populaciju. Materijal i metode. Studijsku grupu činilo je 394 ispitanika svrstanih
...
u dvije grupe: 150 oboljelih od HOBP i 244 zdrava ispitanika kontrolne grupe (114 pušača i 130 nepušača). Kod svih je primijenjen HRO-test sa 21 morfo-fiziološkom osobinom i analizirano ukupno preko 8000 markera. Urađena je statistička analiza u skladu sa ciljevima studije. Rezultati. Utvrđen je značajno uvećani prosječan broj HRO u grupi oboljelih u odnosu na kontrolnu grupu, kao i među bolesnicima u odnosu na stadijum bolesti. Različita je distribucija krvnih grupa ABO sistema između oboljelih od HOBP i opšte populacije i u odnosu na stepen funkcijskog oštećenja pluća oboljelih. Zastupljenost komorbiditeta je značajno veća u grupi oboljelih. Zaključak. Oboljeli od HOBP imaju povećan stepen homozigotnosti u odnosu na zdrave osobe nezavisno od pušačkog statusa. Povećana homozigotnost oboljelih može se dovesti u vezu sa remećenjem homeostaze, što omogućava ispoljavanje prisutnih genskih lokusa, i time uvećava mogućnost nastanka bolesti.
Introduction. Chronic obstructive pulmonary disease (COPD) is a disease of increasing prevalence characterized by impaired lung function, not fully reversible to treatment, with exacerbations at the biological and clinical levels. It manifests by systemic inflammation causing consequences in other organs, and comorbidities. Tobacco smoking is a major risk factor, and it is evidence based that genetic predisposition may play a role in its development in some individuals. Susceptibility to COPD has not yet been tested by the Homozygous Recessive Characteristics Test (HRC-test). The aim of the study was to analyze the population-genetic structure of patients with COPD by means of the HRC-test, i.e. to determine their genetic homozygosity in relation to the control group, and correlations with body mass index, COPD stage, total exposure to tobacco smoke ingredients and other noxae, comorbidities, and ABO system blood group distribution in relation to both the control group and general popu
...
lation they belong to. Material and methods. The study group consisted of 394 subjects: 150 COPD patients and 244 healthy subjects of the control group (114 smokers, 130 non-smokers). All participants were tested by HRC-test with 21 morpho-physiological markers. More than 8000 examined traits in total were analyzed. Statistical analysis was performed to meet the aims of the study. Results. A significantly increased mean number of HRCs is found in the group of patients compared to the control group, as well as in the group of patients when compared them according to the stages of the disease. The distribution of ABO blood groups between COPD patients and the general population is different, and correlates with lung function impairment. The prevalence of comorbidities is significantly higher in COPD patients. Conclusion. COPD patients have an increased degree of homozygosity compared to healthy individuals regardless of smoking status. The disturbance of homeostasis may enable the expression of the present gene loci, which increases the possibility of COPD development.
Faculty:
Универзитет у Београду, Медицински факултет
Date:
21-04-2022
Keywords:
plućna bolest, hronična opstruktivna (HOBP); genetika, populaciona; pol; recesivna osobina, homozigotna; genetski marker; ABO sistem krvnih grupa; spirometrija; respiratorna insuficijencija, indeks tjelesne mase; komorbiditet / Pulmonary Disease, Chronic Obstructive; Genetics, Population; sex; recessive trait, homozygous; genetic markers; ABO blood group system; spirometry; respiratory insufficiency; body mass index; comorbidity