Dinamika prostiranja Eirijevih snopova u fotorefraktivnim sredinama
Dynamics of Airy beams propagation in photorefractive media
Doktorand
Bokić, Bojana M.
Mentor
Jelenković, Branislav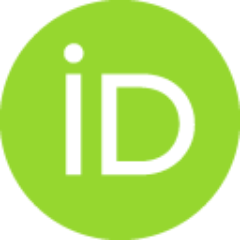 Članovi komisije
Jović, Dragana
Obradović, Bratislav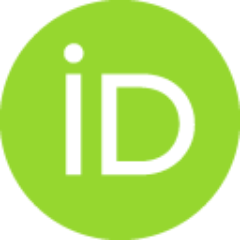 Spasojević, Đorđe
Poparić, Goran

Sažetak
Tema ove teze je izučavanje fenomena koji su vezani za prostiranje dvodimenzionalnih Eirijevih svetlosnih snopova u nelinearnoj fotorefraktivnoj sredini. Istraživanje obuhvata proučavanje dinamike prostiranja više superponiranih dvodimenzionalnih Eirijevih snopova raspoređenih u simetrične konfiguracije od dva i četiri snopa, sa istim ili različitim faznim distribucijama, u linearnom i nelinearnom režimu kao i proučavanje prostiranja pojedinačnog dvodimenzionalnog Eirijevog snopa u optički indukovanoj kvadratnoj fotonskoj rešetci sa i bez optičkih defekata. Disertacija je podeljena u sedam poglavlja, a sadržaj pojedinačnih poglavlja je dat u nastavku teksta. U uvodnom poglavlju dat je pregled dosadašnjih rezultata u oblasti kompleksne svetlosti i nelinearne fotonike povezanih sa nedifragujućim snopovima uopšte a posebno u vezi sa samoubrzavajućim Eirijevim snopovima kao posebnom klasom nelinearno propagirajućih nedifragujućih snopova. U drugom poglavlju opisan je detaljno koncept nedif
...
ragujućih snopova, a posebno klasa samoubrzavajućih Eirijevih snopova. Počevši od nedisperzivnog rešenja Šredingerove jednačine u domenu kvantne mehanike i analogije sa paraksijalnom talasnom jednačinom dolazi se do realizacije kvazi-nedifragujućih optičkih Eirijevih snopova u jednoj a zatim i u dve dimenzije. U sledećem poglavlju opisan je koncept fotonskih struktura sa posebnim osvrtom na optički indukovane fotonske rešetke i tehniku optičke indukcije koja koristi koncept nedifragujućih snopova. Dat je i kratak uvid na značaj postojanja defekata u fotonskoj strukturi i mogućnosti koje nam takva struktura pruža za manipulaciju svetlošću, kao i metod multipleksiranja kojim se tehnikom optičke indukcije pomoću nekoherentne superpozicije više nedifragujućih snopova mogu realizovati optički defekti u dvodimenzionalnim optički indukovanim fotonskim rešetkama. U četvrtom poglavlju prikazan je teorijski model za opisivanje i modelovanje propagacije dvodimenzionalnog Eirijevog snopa u nelinearnom materijalu. Teorijski model obuhvata propagaciju više Eirijevih snopova kroz nelinearni materijal kao i propagaciju pojedinačnog dvodimenzionalnog Eirijevog snopa kroz optički indukovanu kvadratnu fotonsku rešetku u nelinearnom materijalu. Ovo poglavlje sadrži i objašnjenje fotorefraktivnog efekta i modulacije indeksa prelamanja u fotorefraktivnom materijalu stroncijum barijum niobata (SBN). Nakon toga dat je detaljniji uvid u samu tehniku optičke indukcije i opisan numerički model za modelovanje linearnog i nelinearnog prostiranja Eirijevih snopova kroz SBN kristal sa i bez upisane fotonske strukture. U petom poglavlju prikazane su eksperimentalne metode za ispitivanje dinamike prostiranja Eirijevog snopa u fotorefraktivnim sredinama. Poglavlje je podeljeno na dva dela. Prvi deo se odnosi na ispitivanje linearne i nelinearne interakcije više superponiranih dvodimenzionalnih Eirijevih snopova u fotorefraktivnom SBN kristalu. Drugi deo se odnosi na ispitivanje dinamike prostiranja jednog dvodimenzionalnog Eirijevog snopa kroz optički indukovanu fotonsku rešetku sa i bez defekata. U šestom poglavlju prikazani su rezultati eksperimentalnog i teorijskog istraživanja. Ovo poglavlje je takođe podeljeno na više celina. U prvoj celini dati su rezultati linearne interakcije dva i četiri superponirana Eirijeva snopa. U slučaju linearne interakcije dva snopa kada su snopovi u fazi usled konstruktivne interferencije dolazi do formiranja fokusa u preseku trajektorija dva snopa. Kada snopovi nisu u fazi dolazi do vertikalne separacije uzrokovane destruktivnom interferencijom. U oba slučaja mogu se jasno identifikovati parabolične trajektorije snopova. Kod ispitivanja linearne interakcije četiri superponirana Eirijeva snopa situacija je slična sa razlikom što ovde dolazi do formiranja jačeg fokusa jer je sada u pitanju interferencija četiri snopa. U drugoj celini dati su rezultati nelinearne interakcije dva i četiri superponirana Eirijeva snopa. U slučaju nelinearne interakcije povećavajući snagu probnog snopa možemo videti prelaz od linearne interferencione slike do dobro lokalizovanog solitarnog stanja za veće vrednosti nelinearnosti. U slučaju kada su faze snopova pomerene za π, ne dolazi do spajanja glavnih lobova već se usled destruktivne interferencije javljaju dva lokalizovana solitarna stanja. U slučaju nelinearne interakcije četiri snopa, kada su snopovi u fazi, situacija je ista kao i kod interakcije dva snopa. Situacija je totalno drugačija kada su snopovi pomerenih faza. Nasuprot ostalim slučajevima ovde ne dolazi do formiranja solitarnih stanja. Pošto su sva četiri snopa različitih faza u ovom slučaju ne dolazi do dovoljno velikog inteziteta koji bi usled interferencije mogao da formira solitarno stanje. Kod ispitivanja prostiranja pojedinačnog Eirijevog snopa u kristalu sa upisanom fotonskom rešetkom dobijeni su sledeći rezultati. Kako modulacija indeksa prelamanja rešetke raste interakcija Eirijevog snopa sa rešetkom postaje jača i kao posledica toga dolazi do usporavanja Eirijevog snopa. U zavisnosti od jačine rešetke javljaju se različite diskretne strukture sve dok sa pojačanjem rešetke ne dođe do kompletnog potiskivanja ubrzanja Eirijevog snopa. U slučaju defekata u jednom kanalu fotonske rešetke, situacija je sledeća. Jačina defekata kao i jačina fotonske rešetke dramatično utiču na oblik i transverzalno ubrzanje Eirijevog snopa. U slučaju pozitivnog defekta dolazi do povećanja lokalizacije u tom kanalu rešetke dok u slučaju negativnog defekta dolazi do delokalizacije polja Eirijevog snopa...
The main topic of this thesis is the study of phenomena related to the propagation of twodimensional Airy light beams in a nonlinear photorefractive medium. The research includes the study of the propagation dynamics of several superimposed two-dimensional Airy beams arranged in symmetrical configurations of two and four beams, with the same or different phase distributions, in linear and nonlinear regime, as well as the study of the propagation of a single two-dimensional Airy beam in an optically induced square photonic lattice with and without optical defects. The dissertation is divided into seven chapters, and the content of the individual chapters is given below. The introductory chapter provides an overview of previous results in the field of complex light and nonlinear photonics related to non-diffracting beams in general and in relation to selfaccelerating Airy beams as a special class of nonlinear propagating non-diffracting beams. The second chapter describes in detail the c
...
oncept of non-diffracting beams, and especially the class of self-accelerating Airy beams. Starting from the non-dispersive solution of the Schrödinger equation in the domain of quantum mechanics and analogy with the paraxial wave equation, the realization of quasi-non-diffracting optical Airy beams in one and then in two dimensions is realized. The following chapter describes the concept of photonic structures with special reference to optically induced photonic lattices and the optical induction technique that uses the concept of nondiffracting beams. A brief insight is given into the importance of the existence of defects in the photonic structure and the possibilities that such a structure provides for light manipulation, as well as the multiplexing method by which optical defects can be realized in two-dimensional optically induced photonic lattices by incoherent superposition of several non-diffracting beams. The fourth chapter presents a theoretical model for describing and modeling the propagation of a two-dimensional Airy beam in nonlinear material. The theoretical model includes the propagation of several Airy beams through a nonlinear material as well as the propagation of a two two-dimensional Airy beam through an optically induced square photonic lattice in a nonlinear material. This chapter also contains an explanation of the photorefractive effect and the modulation of the refractive index in the photorefractive material strontium barium niobate (SBN). After that, a more detailed insight into the optical induction technique itself is given and a numerical model for modeling the linear and nonlinear propagation of Airy beams through an SBN crystal with and without an inscribed photonic structure is described. In the fifth chapter, experimental methods for examining the dynamics of Airy beam propagation in photorefractive media are presented. The chapter is divided into two parts. The first part deals with the investigation of the linear and nonlinear interaction of several superimposed twodimensional Airy beams in a photorefractive SBN crystal. The second part refers to the investigation of the dynamics of propagation of a two - dimensional Airy beam through an optically induced photonic lattice with and without defects. The sixth chapter presents the results of experimental and theoretical research. This chapter is also divided into several sections. In the first part, the results of the linear interaction of two and four superimposed Airy beams are given. In the case of linear interaction of two beams when the beams are in phase due to constructive interference, a focus is formed in the intersection of the trajectory of the two beams. When the beams are not in phase, vertical separation caused by destructive interference occurs. In both cases, parabolic beam trajectories can be clearly identified. When examining the linear interaction of the four superimposed Airy beams, the situation is similar with the difference that a stronger focus is formed here because the interference of the four beams is now in question. In the second part, the results of nonlinear interaction of two and four superimposed Airy beams are given. In the case of a nonlinear interaction, increasing the strength of the probe beam, we can see the transition from a linear interference image to a well - localized solitary state for higher values of nonlinearity. In the case when the phases of the beams are shifted by π, the main lobes do not merge, but due to destructive interference, two localized solitary states occur. In the case of nonlinear interaction of four beams, when the beams are in phase, the situation is the same as in the interaction of two beams. The situation is totally different when the beams are shifted phases. In contrast to other cases, there is no formation of solitary states here. Since all four beams are of different phases, in this case there is not a large enough intensity that could form a solitary state due to the interference. When examining the propagation of a single Airy beam in a crystal with an inscribed photonic lattice, the following results were obtained. As the modulation of the lattice refractive index increases, the interaction of the Airy beam with the grid becomes stronger and as a consequence the Airy beam slows down. Depending on the strength of the lattice, different discrete structures appear until the acceleration of the Airy beam is completely suppressed with the reinforcement of the lattice. In the case of defects in one channel of the photonic lattice, the situation is as follows. The strength of the defects as well as the strength of the photonic lattice dramatically affects the shape and transverse acceleration of the Airy beam. In the case of a positive defect, there is an increase in the localization in that channel of the lattice, while in the case of a negative defect, there is a delocalization of the Airy beam field...
Fakultet:
Универзитет у Београду, Физички факултет
Datum odbrane:
04-04-2022
Ključne reči:
Eirijevi snopovi, fotorefraktivni kristal, transverzalno ubrzanje, solitarna stanja, optički indukovane fotonske rešetke, optički indukovani defekti, protok energije, diskretna difrakcija, lokalizacija energije, delokalizacija energije. / Airy beams, photorefractive crystal, transverse acceleration, solitary states, optically induced photonic lattices, optically induced defects, energy flow, discrete diffraction, energy localization, energy delocalization.