Neurodegenerativne promene u ćelijama glije, oligodendrocitima i mikrogliji, u kičmenoj moždini na pacovskom hsod1g93a modelu amiotrofične lateralne skleroze
Neurodegenerative changes in glial cells, oligodendrocytes and microglia in the spinal cord of hsod1g93a rat model of amyotrophic lateral sclerosis
Author
Perić, Mina
Mentor
Bataveljić, Danijela
Committee members
Anđus, Pavle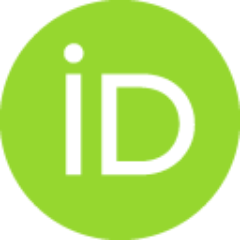 Stevanović, Milena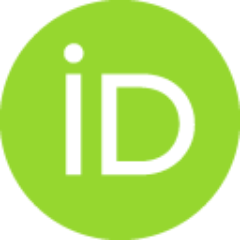 Laketa, Danijela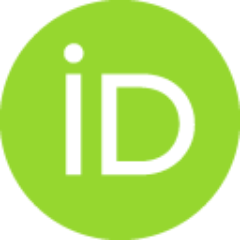 Nikolić, Ljiljana

Abstract
Amiotrofična lateralna skleroza (ALS) je neurodegenerativna bolest koju karakteriše smrt motornih neurona u kičmenoj moždini i mozgu. Iako su neuroni pogođeni u ALS, glijske ćelije imaju značajnu ulogu u nastanku i progresiji bolesti. Ćelije glije doprinose održavanju homeostaze K+ u vanćelijskoj sredini, a posebno važnu ulogu ima ulazni ispravljački kalijumov kanal Kir4.1 koji je u velikoj meri eksprimiran u astrocitima i oligodendrocitima. Prethodne studije su pokazale narušenu ekspresiju i funkciju Kir4.1 u astrocitima u ALS, a u ovoj studiji je ispitivana uloga Kir4.1 u oligodendrocitima na hSOD1G93A modelu pacova primenom imunofluorescencije, konfokalne mikroskopije, Western blot-a i elektrofiziologije na deliću membrane. Rezultati ove studije pokazali su da je kod ALS životinja smanjena ekspresija Kir4.1 u oligodendrocitima u kičmenoj moždini, kao i u njenoj mijelinskoj frakciji. Nađeno je i da su u ALS oligodendrocitima u kulturi membranske biofizičke osobine narušene, a struje
...
kroz Kir kanale smanjene, ukazujući na narušena funkcionalna svojstva ovih glijskih ćelija. Iako je ukupna ekspresija Kir4.1 smanjena u ALS, uočeni su izolovani regioni u ventralnim rogovima hSOD1G93A kičmene moždine koji zadržavaju Kir4.1 imunoreaktivnost u okviru specifičnih klastera mikroglije. Zapaženo je da se Kir4.1+ klasteri mikroglije preklapaju sa regionima izraženog prisustva proteinskih agregata mutirane superoksid dismutaze 1, kao osnovnog obeležja ALS. Membranske biofizičke osobine neonatalne mikroglije i aktivnost Kir kanala nisu narušeni u ALS dok adultna ALS mikroglija u kulturi pokazuje smanjenje Kir struja. Promene u ekspresiji Kir4.1 ističu doprinos ovog kalijumovog kanala neurodegenerativnim procesima i ukazuju na njegov potencijalni značaj za ciljanu terapiju ALS.
Amyotrophic lateral sclerosis (ALS) is a neurodegenerative disease characterized by the death of motor neurons in the spinal cord and brain. Although neurons are affected in ALS, glial cells play an important role in the disease onset and progression. Glial cells contribute to the maintenance of extracellular K+ homeostasis through the inwardly rectifying potassium channel Kir4.1 that is abundantly expressed in astrocytes and oligodendrocytes. Previous studies demonstrated impaired expression and function of Kir4.1 in astrocytes in ALS. Therefore, we first examined the role of Kir4.1 in spinal cord oligodendrocytes of the hSOD1G93A rat model by employing immunofluorescence, confocal microscopy, Western blot, and patch-clamp. We show reduced expression of Kir4.1 in oligodendrocytes in the ALS spinal cord as well as in its myelin fraction. Oligodendrocytes in culture display impaired membrane biophysical properties and decreased Kir currents, indicating their compromised functional prope
...
rties. Although the expression of Kir4.1 was diminished in ALS, we observed isolated regions retaining Kir4.1 immunoreactivity in ventral horns of the hSOD1G93A spinal cord that contained cell clusters enriched in microglia. Our data show that Kir4.1+ clusters of microglia overlap with regions of pronounced presence of protein aggregates of mutated superoxide dismutase 1 that represent the hallmark of ALS. Membrane biophysical properties and Kir channel activity were not altered in neonatal ALS microglia while adult ALS microglia in culture displayed reduced Kir currents. Changes in the expression and function of Kir4.1 highlight the importance of this potassium channel in neurodegeneration suggesting Kir4.1 as a potential therapeutic target in ALS pathology.
Faculty:
Универзитет у Београду, Биолошки факултет
Date:
10-06-2022
Keywords:
ALS, kičmena moždina, degeneracija, neuroinflamacija oligodendrociti, mikroglija, Kir4.1, elektrofiziologija, ćelijska kultura / ALS, spinal cord, degeneration, neuroinflammation, oligodendrocytes, microglia, Kir4.1, electrophysiology, cell culture