Modelovanje ekoloških niša Podarcis sicula i P. melisellensis (Sauria, Lacertidae) u eumediteranu i submediteranu istočnog Jadrana
Ecological niche modelling of Podarcis sicula and P. melisellensis (Sauria, Lacertidae) in the eumediterranean and submediterranean of the eeastern Adriatic sea
Author
Stamenković, Srđan Ž.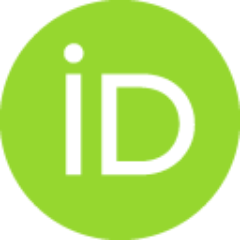 Mentor
Kataranovski, Dragan
Committee members
Jovanović, Aleksandar
Krpo-Ćetković, Jasmina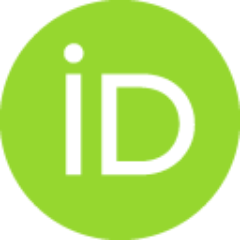 Vukov, Tanja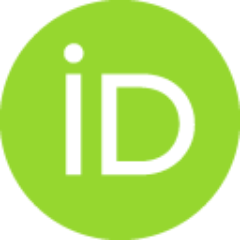 Lakušić, Dmitar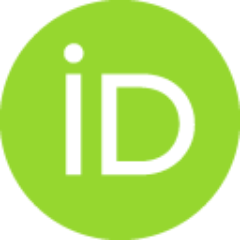 Abstract
Rad obuhvata modelovanje ekoloških niša dve vrste guštera Podarcis sicula i P. melisellensis na dva područja kopnene oblasti istočnog Jadrana povezane sa analizom rizika izumiranja metapoulacionih demografskih modela formiranih na osnovu prostornih niša. Obe vrste su su od opisivanja u XIX veku bile epizodično predmet zoogeografskih, ekoloških i evolucionih istraživanja u Jadranskoj oblasti. Brojni dosad prikupljeni bionomski i ekološki podaci o obe vrste na istraživanom području, međutim, uglavnom nisu stavljeni u celovit kvantitativni koncept, velikim delom ostajući na nivou manje ili više detaljnog kvalitativnog opisa. Postojeći kvantitativni podaci, prikazani su kao "lateralni" ili "akcesorni" rezultati istraživanja čiji je osnovni cilj bio sasvim drugačiji te je njihova upotrebna vrednost u potpunosti podređena kontekstu realizovanih istraživanja. Posebno se to odnosi na autekološka i populaciono-ekološka istraživanja. Ostrvske populacije su znatno bolje istražene od kopnenih. Rea
...
lizujući kvantitativno modeliranje niša kopnenih populacija, pokušali smo da makar malo taj problem ublažimo. U modelovanju ekoloških niša korišćeno je 47 kvantitativnih i 9 kvalitativnih EGV, u zavisnosti od metode, koje su formirane na osnovu globalnih baza podataka. Obuhvaćena područja, oko 100 km2 po površini, nalazila su se u Poljicama (okolina Splita, Hrvatska) i šireg regiona Boke Kotorske (Crna Gora) na kojoj su detaljno mapirane obe vrste. Korišćene su tri metode sa prisustvom vrsta (P/O, ENFA, MaxEnt i GARP), četiri koje zahtevaju prisustva/odsustva (P/A, SpFA, PLS, GRM, DA), i tri koje mogu koristiti oba tipa podataka (P/O ili P/A, GAM, MARS, BRT). Na osnovu profila stanišne povoljnosti formirane su detaljne karte prostornih niša. Sve metode su identifikovale centre povoljnostog staništa istog ili sličnog položaja i obuhvata. P/A metode su identifikovale mnogo šire zone suboptimalnih staništa za obe vrste na oba područja. EGV korišćene za analizu su ocenjene po čestoći odabira u modelima i minimalni skup promenljivih koji daju pouzdane predikcije je: ALT, *OVER1, *CONVEX1, SLOPE10, BIO1, *4, *5, *7, *8, *9, *10, *11, *12, *19, WB, PET, TOWNSFQ1, *TOPODST, *BLENGTH, AGRIFQ1, *TOPODST, *BLENGTH, OPENFQ1, *TOPODST, *BLENGTH, SPARSEFQ1, *TOPODST, *BLENGTH. Svi modeli niša su bili statistički značajni, a po uspešnosti predikciji ističu se MARS, PLS, GRM. Za područje Hrvatske, sve metode imaju lošiju uspešnost nego za područje Crne Gore. Modeli niša bili su uspešniji za Podarcis sicula na oba područja. Modeli ekoloških niša nisu transportabilni po područjima, zbog suviše velikih razlika u intenzitetu delovanja i prostornom rasporedu ekoloških faktora.
Ecological niche models were generated for two lizard species, Podarcis sicula i P. melisellensis, in two mainland areas of the eastern Adriatic, and coupled with spatially-explicit PVA based on habitat suitabilty profiles generated by ENM. Both species have, since their description in the XIX century, been episodically studied from zoogeographical, ecological, and evolutionary aspects. However, a wealth of bionomic data collected by investigators was qualitative, lacking a comprehensive quantitative framewok, and as such are of limited value. The available bionomic and ecological data was largely presented as "lateral" or "accessory" data collected for a different scientific objective, and their utility is largely determined by the context of that research. Specifically, that problem pertains to the utility of reported autecological and population-ecological data. Mainland populations of both species were also much less studied than the island populations in the Adriatic. We addressed
...
this problem by conducting quantitative niche-modelling research based on the mainland. For ecological niche modelling we used 47 quantitative and 9 qualitative EGV's, depending on the method, which were generated from global datasets. Both regions were cc. 100 km2 in area, and were located in Poljice (Split, Croatia) and the general region of Boka Kotorska (Montenegro) for we had which detailed distribution data. Three methods requiring presence/only data were used (P/O, ENFA, MaxEnt i GARP), four requiring presence/absence (P/A, SpFA, PLS, GRM, DA), and three which could use both (P/O or P/A, GAM, MARS, BRT). Habitat suitability profiles generated by these methods were used to map the spatial niches. All methods identified identical or very similar core areas of HS. P/A methods were much more liberal in assigning adjacent suboptimal HS zones for both species in both areas. EGV's selected by the methods were scored by frequency of selection in models, and a minimal subset generating reliable predictions was identified: ALT, *OVER1, *CONVEX1, SLOPE10, BIO1, *4, *5, *7, *8, *9, *10, *11, *12, *19, WB, PET, TOWNSFQ1, *TOPODST, *BLENGTH, AGRIFQ1, *TOPODST, *BLENGTH, OPENFQ1, *TOPODST, *BLENGTH, SPARSEFQ1, *TOPODST, *BLENGTH. All niche models were satistically significant, with MARS, PLS, GRM generally preforming better than the rest. For Croatia, all methods had lower performance than for Montenegro. Niche models were more reliable for Podarcis sicula in both areas. Large differences in context due to differences in intensity and spatial distibution of EGV's precluded model transportability over areas.
Faculty:
Универзитет у Београду, Биолошки факултет
Date:
18-04-2013
Keywords:
Podarcis sicula / Podarcis sicula / Podarcis melisellensis / modeliranje ekoloških niša / modeliranje stanišne povoljnosti / analiza rizika izumiranja populacija / Podarcis melisellensis / ecological niche modelling / habitat suitability modelling / population viability analysis