Genetički markeri oksidativnog stresa kod bolesnika sa manifestnim dijabetesom tipa 2 i aterosklerozom
Genetic markers of oxidative stress in patients with manifested diabetes type 2 and atherosclerosis
Author
Grubiša, Ivana I.
Mentor
Milašin, Jelena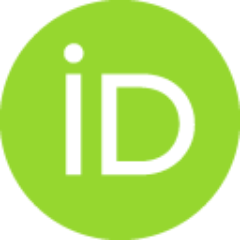 Committee members
Stamenković-Radak, Marina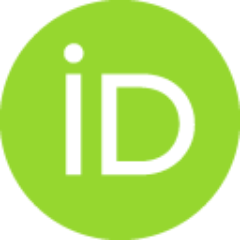 Vučinić, Nada
Novaković, Ivana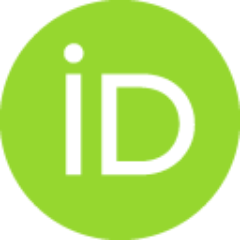 Abstract
Ateroskleroza je kompleksno i multifaktorsko oboljenje koje obuhvata veliki broj tipova ćelija kao i brojne fiziološke procese. Veruje se da oksidativni stres igra važnu ulogu u inicijaciji i progresiji ateroskleroze. Kardiovaskularne bolesti (CVD) predstavljaju vodeći uzrok smrtnosti u Srbiji i pronalaženje markera oksidativnog stresa, uključujući i genske varijante, doprinelo bi smanjenju broja obolelih. Studija asocijacije, koja je obuhvatala 140 obolelih od diabetes mellitus tip 2 sa kardiovaskularnim komplikacijama (DM+A), 60 obolelih od neke od kliničkih manifestacija ateroskleroze (A) i 100 zdravih kontrola (K) je sprovedena da bi se utvrdila značajnost polimorfizama gena koji su povezani sa oksidativnim stresom, metabolizmom lipida i detoksifikacijom kao markera oksidativnog stresa i faktora rizika za nastanak oboljenja. Za studiju su odabrani polimorfizmi gena čiji produkti imaju antioksidativnu ulogu u plazmi (pon1 Q192R, L55M i C(-107)T), antioksidativnu ulogu i ulogu u meta
...
bolizmu lipida u plazmi i ćeliji (apoE 112/158 polimorfizam) i antioksidativnu i detoksifikujuću ulogu u ćeliji (GSTM1*0, GSTT1*0 i GSTP1 Ile105Val). Genomska DNK je izolovana ili iz ćelija periferne krvi ili iz epitelnih ćelija bukalne sluzokože. Genotipizacija je rañena restrikcionom digestijom PCR produkata i analizom dužine restrikcionih fragmenata (PCR-RFLP) na agaroznom ili poliakrilamidnom gelu i real-time PCR metodom. Hi-kvadrat i Fišerov egzaktni test su upotrebljeni za utvrñivanje razlika u distribuciji učestalosti ispitivanih genotipova i alela, a logističkom regresionom analizom utvrñivan je rizik za oboljevanje.
Atherosclerosis is a complex and multifactorial disorder that involves many cell types and organs as well as many physiological processes. It is believed that the oxidative stress plays a critical role in the initiation and progression of atherosclerosis. Cardiovascular diseases (CVD) are the leading cause of death in Serbia and discovering oxidative stress markers, including gene variants, would contribute to reducing the number of patients. A association study, comprised 140 patients with diabetes mellitus type 2 and cardiovascular complications (DM+A), 60 patients with clinical manifestations of atherosclerosis (A) and 100 healthy individuals (K), has been undertaken in order to estimate the relevance of polymorphisms in genes related to oxidative stress, lipid metabolism, and detoxification as oxidative stress markers and disease risk factors. Polymorphisms in genes whose products exert an antioxidative role in the plasma (pon1 Q192R, L55M i C(-107)T), in both plasma and cells (apo
...
E 112/158 polymorphisms) and antioxidative and detoxication role in cells (GSTM1*0, GSTT1*0 i GSTP1 Ile105Val) have been selected for the study. Genomic DNA was isolated from peripheral blood cells or from buccal epithelial cells. The genotyping was performed using restriction digestion of PCR products and by analysis of restriction fragment length (PCR-RFLP) on agarose or polyacrilamide gel electrophoresis and the real-time PCR method.Chi-square and Fisher exact test were used for determination of differences in the analyzed genotype and allele distribution frequencies, and logistic regression analysis was used for disease risk assessment.
Faculty:
Универзитет у Београду, Биолошки факултет
Date:
26-04-2013
Keywords:
ateroskleroza / atherosclerosis / diabetes mellitus tip 2 / oksidativni stres / genski polimorfizmi / apoE / pon1 / GSTM1 / GSTT1 / GSTP1 / diabetes mellitus type 2 / oxidative stress / gene polymorphisms / apoE / pon1 / GSTM1 / GSTT1 / GSTP1