Studija upotrebe alternativne medicine među stanovništvom Srbije
Study of the alternative medicine use among the population of Serbia
Author
Luketina-Šunjka, Marina
Mentor
Jakovljević, Mihajlo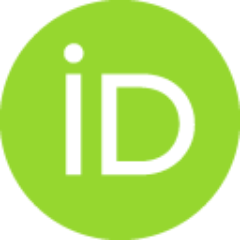 Committee members
Rančić, Nemanja
Đorđević, Nataša
Kocić, Sanja
Dragojević-Simić, Viktorija

Abstract
Sažetak: Uvod: Komplementarna i alternativna medicina (KAM) obuhvataju veći broj različitih dijagnostičkih i terapijskih postupaka, koji ne pripadaju konvencionalnoj medicini, kao i upotrebu različitih prirodnih proizvoda koji se koriste u svrhu ozdravljenja ili isceljenja obolelih. Cilj istraživanja: Ispitati uticaj sociodemografskik karakteristika, zdravstvenog stanja, obrazaca korišćenja i potrošnje zdravstvenih usluga ispitanika na korišćenje metoda komplementarne i alternativne medicine Materijal i metod: Analiza podataka poslednjeg, trećeg Nacionalnog istraživanja zdravstvenog stanja stanovnika Srbije, po tipu studije preseka. Ispitivanu populaciju činilo je odraslo stanovništvo, starosti 15 i više godina koje koriste KAM. Rezultati: Usluge KAM (n=550) najčešće koriste osobe ženskog pola, srednje životne dobi, srednjoškolskog obrazovanja, koje su zaposlene, žive u gradovima, prate teme vezane za zdravlje, prema indeksu blagostanja spadaju u bogatije. Korisnici KAM najčešće nikada
...
nisu radili skrining testove na karcinom kolona, grlića materice i dojke. Faktorskom analizom izdvojeno je 7 faktora: zdravstveno stanje (najjače faktorsko opterećenje), ekonomski faktor, starost, OTC preparati (lekovi u slobodnoj prodaji), neostavrena potreba za zdravstvenom zaštitom, informisanost i zdravstvene usluge. OTC preparate koristi 2/3 korisnika usluga KAM-a, najčešće preparate za jačanje imuniteta, vitamine i lekove protiv bolova. Korisnici KAM koji su istovremeno i korisnici OTC preparata najčešće nisu bili na bolovanju, niti hospitalizovani, niti koristili usluge dnevne bolnice, hitne pomoći, ni kućnog lečenja u predhodnih 12 meseci. Zaključak: Istraživanje omogućava sagledavanje kako obima korišćenja alternativnih metoda lečenja, tako i sagledavanje glavnih osobina korisnika, demografskih, socioekonomskih i zdravstvenih. Sve ovo predstavlja put ka daljem prepoznavanju značaja metoda KAM i njihovom uvršćavanju u zvanične protokole Ministarstva zdravlja Republike Srbije za prevenciju i lečenje određenih poremećaja zdravlja.
Abstract: Introduction: Complementary and Alternative Medicine (CAM) includes several different diagnostic and therapeutic procedures, which do not belong to conventional medicine, as well as the use of various natural products used for the purpose of recovery or healing the sick. Aim of the research: To examine the influence of sociodemographic characteristics, health status, patterns of use and consumption of health services of respondents on the use of Complementary and Alternative Medicine methods. Material and method: Data analysis of the last, third National Health Survey of the Population of Serbia. The study population consisted of the adult population, aged 15 and over, using CAM. Results: CAM services (n = 550) are most often used by women, middle aged, with high school education, who are employed, live in cities, follow health-related topics, and are among the richer, according to the welfare index. CAM users have most often never done screening tests for cancer of the colon
...
, cervix and breast. The factor analysis singled out 7 factors: health status (strongest factor load), economic factor, age, OTC preparations (Over-the-counter drug), unmet need for health care, information and health services. OTC preparations are used by 2/3 of users of CAM services, most often preparations for strengthening immunity, vitamins and painkillers. CAM users who are also users of OTC preparations were most often not on sick leave, nor hospitalized, nor used the services of a day hospital, emergency care, or home treatment in the previous 12 months. Conclusion: The research enables the consideration of the scope of use of alternative treatment methods, as well as the consideration of the main characteristics of users, demographic, socioeconomic and health. All this represents a way to further recognize the importance of KAM methods and their inclusion in the official protocols of the Ministry of Health for the prevention and treatment of certain health disorders, in Serbia.
Faculty:
Универзитет у Крагујевцу, Факултет медицинских наука
Date:
03-03-2022
Keywords:
komplementarna medicina, alternativna medicina, sociodemografske karakteristike, OTC preparati / complementary and alternative medicine, sociodemographic characteristics, OTC drugs