Računarsko modelovanje strukture funkcionalizovanih nanočestica kao nosača antitumorskih lekova u fiziološkoj sredini
Computational modelling of structure of unctionalized nanoparticles as carriers for anticancer drugs in the physiological environment
Author
Ковачевић, Марина
Mentor
Balaž, Igor
Jović, Branislav
Committee members
Andrić, Silvana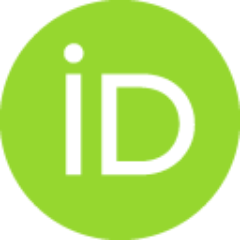 Balaž, Igor
Jović, Branislav
Dimić, Dušan
Despotović, Vesna

Abstract
Funkcionalizovane nanočestice imaju veliki potencijal u oblasti dostave antitumorskih lekova do željenog tkiva. One mogu da menjaju farmakokinetički i farmakodinamički profil lekova, čime se povećava njihov terapeutski indeks. Međutim, uprkos ostvarenom napretku i potencijalno velikim prednostima nad klasičnom terapijom, samo mali broj tretmana raka zasnovanih na nanočesticama je odobren. Do sada su dizajnirane mnogobrojne inovativne, multifunkcionalne i kompleksne nanočestice. Ali, to se ne odražava u dizajnu niti broju klinički odobrenih nanosistema. Dizajn nanosistema mora biti kompleksan kako bi se savladale sve prepreke u organizmu koje sam lek ne može da prevaziđe, međutim, to značajno otežava njihovu karakterizaciju i predviđanje njihove efikasnosti. Sam eksperimentalni pristup rešavanju ovog problema je dugotrajan i skup. Takođe, zbog neophodne prostorne i vremenske rezolucije za ispitivanje nekih aspekata njihovog fiziološkog efekta, eksperimentalni pristup u nekim slučajevima
...
tehnički nije moguć. Opšti cilj ove doktorske disertacije je razvijanje modela odabranih nanosistema i računarsko simuliranje njihove strukture i fiziološkog efekta. Dva glavna, specifična cilja ovog istraživanja bila su: 1. Izvođenje teorijskih proračuna u cilju dobijanja korisnih strukturnih i energetskih podataka o ispitivanim funkcionalizovanim nanočesticama zlata; 2. Modelovanje i simuliranje njihovog fiziološkog efekta. Za istraživanja su korišćeni modeli koji obuhvataju više vremenskih i prostornih skala (nivo molekula - molekulska dinamika, nivo ćelije - stohastičke reakciono-difuzione rekacije, nivo tumora - modelovanje zasnovano na agentima). Opšti zaključak ovog istraživanja je da je teorijski pristup komplementaran eksperimentima, jer se na ovaj način mogu detaljno ispitati aspekti koje je nemoguće eksperimentalno testirati. Simulacije na više različitih nivoa mogu povezati različite vremenske i prostorne rezolucije čime se može dati preliminarna procena efikasnosti nanonosača u fiziološkim uslovima. Ovaj pristup je znatno brži i zahteva mnogo manje resursa od isključivo eksperimentalnog pristupa što može dovesti do povećanja uspešnosti i brzine dovođenja novih nanosistema u kliničku praksu.
Functionalized nanoparticles hold great potential as antitumor drug delivery carriers. They can change the pharmacokinetic and pharmacodynamic profile of carried drugs, which increases their therapeutic index. However, despite the advances and potentially great advantages over conventional therapy, only a small number of nanoparticle-based cancer treatments have been approved. The nanosystem design must be complex to overcome all the obstacles in the body. However, this significantly complicates their characterization as well as the prediction of their efficacy. Applying only the experimental approach to solve this problem is time-consuming and expensive. Also, due to the spatial and temporal resolution necessary to investigate some aspects of the physiological effect, an experimental approach, in some cases, is technically not possible. The general goal of this thesis is to develop models of selected nanosystems, and simulate their structure and physiological effect. The two main, spe
...
cific objectives of this research were: 1. Obtaining useful structural and energetic data of the examined functionalized gold nanoparticles by theoretical calculations; 2. Modeling and simulation of their physiological effect. Models used in this thesis include several temporal and spatial scales (molecule level - molecular dynamics, cell level - stochastic reaction-diffusion reactions, tumor level - agent-based modeling). The general conclusion of this research is that the theoretical approach is complementary to experiments. This way we can obtain detailed information on aspects that are impossible to test experimentally. Simulations of several different levels can link different temporal and spatial resolutions, which can provide a preliminary assessment of the nanosystem's efficacy in physiological conditions. This approach is much faster and requires much less resources than the purely experimental approach, which can increase efficiency and speed of bringing new nanosystems into clinical practice.
Faculty:
Универзитет у Новом Саду, Природно-математички факултет
Date:
29-09-2022
Keywords:
Funkcionalizovane nanočestice, nosači antitumorskih lekova, računarsko modelovanje, računarska hemija, modelovanje kroz više skala / Functionalized nanoparticles, anticancer drug carriers, computational modelling, computational chemistry, multiscale modelling