Sinergistički efekat blokade IL-33/ST2 i PDL/PD-1 osovina na progresiju mišjeg karcinoma dojke
Synergistical effect of IL-33/ST2 and PDL/PD-1 blockage in a mammary carcinoma
Author
Jovanović, Marina
Mentor
Jovanović, Ivan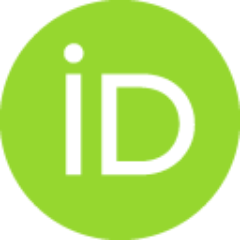 Committee members
Arsenijević, Nebojša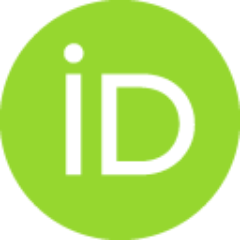 Radosavljević, Gordana
Jovanović, Milan

Abstract
Iako je dobro poznato da pojedinačna blokada bilo PDL/PD-1 bilo IL-33/ST2 osovine doprinosi efikasnijem anti-tumorskom odgovoru, simulantana blokada ovih osovina nije još uvek izučena. Indukovali smo karcinom dojke (4T1) ili karcinom kolona (ST26) BALB/c ili BALB/c ST2 nokaut miševima, a potom su dobijali anti PD-1 ili anti IL-33 antitelo Simultana blokada IL33/ST2 i PDL/PD1 je odložila pojavu palpabilnog tumora i usporila rast tumora. Naši rezultati takođe ukazuju pojačanu citotoksičnost NK ćelija prema 4T1 tumorskim ćelijama kod ST2 nokaut miševa koji su tretirani anti-PD-1 anitelom. Kod ST2 nokaut miševa koji su tretirani anti-PD-1 anitelom je takođe bila povećana ekspresija miRNA-150 i miRNA-155, povećanje ekspresije NFκB i STAT3, povećana ekspresija aktivacionih markera i smanjena ekspresija imunsupresivnih markera kod NK, NKT, T limoficita, u slezini i u primarnom tumoru. Takođe, NK ćelije izolovane iz BALB/cST2 nokaut miševa koji su tretirani anti-PD-1 anitelom, imaj
...
u veči stepen proliferacije i manji stepen apoptoze u primarnom tumoru. Akumulacija imusupresivnih ćelijskih populacija mijeloidnih supresorskih ćelija il iT regulatornih limfocita, je kod ST2 nokaut miševa koji su tretirani anti-PD-1 anitelom bila značajno manja i u slezini i uz priamrnom tumoru. Ovi rezultati pokazuj uda simultana blokada IL-33/ST2 i PDL/PD-1 osovina mnogo efikasnije usporava progresiju tumora u odnosu na pojedinačnu blokadu, otvarajući nove mogućnosti za terapijski pristum lečenju karcinoma.
Although separate blockage of either IL-33/ST2 or PDL/PD-1 axes has been shown to be beneficial in many tumors, co-blockage of IL33/ST2 and PDL/PD-1 hasn't been studied yet. 4T1 breast cancer and CT26 colon cancer were inducted in BALB/C wild type (WT) and BALB/C ST2 knockout mice, after which mice underwent anti PD1 and anti IL-33 treatment. Co-blockage of IL33/ST2 and PDL/PD1 delayed tumor appearance and slowed tumor growth. Enhanced NK cell cytotoxicity against 4T1 tumor cells in ST2 knockout anti-PD1 treated mice was associated with overexpression of miRNA-150 and miRNA-155, upregulation of NFκB and STAT3, increased expression of activation markers and decreased expression of immunosuppressive markers in splenic and primary tumor derived NK cells. NK cells from ST2 knockout anti-PD1 treated mice tend to proliferate more and are less prone to apoptosis. Accumulation of immunosuppressive myeloid derived suppressor cells and regulatory T cells was significantly impaired in
...
spleen and primary tumor of ST2 knockout anti-PD1 treated mice. Co-blockage of IL-33/ST2 and PDL/PD-1 axes impedes tumor progression more efficiently than single blockage of either axes, thus offering potential new approach to immunotherapy of tumors.
Faculty:
Универзитет у Крагујевцу, Факултет медицинских наука
Date:
08-10-2021
Keywords:
IL-33/ST2, PDL-PD/1, karcinom kolona, karcinom dojke, miRNA / PDL/PD-1, IL-33/ST2, breast carcinoma, colon carcinoma, miRNAs