Efekti primene ekstrakta biljke Filipendula ulmaria (L.) Maxim. na bihevioralne manifestacije neurotoksičnosti izazvane nanočesticama kalcijum fosfata kod pacova
ǂThe ǂEffects of Filipendula ulmaria (L.) Maxim. extract in the behavioral manifestations of neurotoxicity induced by calcium phosphate nanoparticles in rats
Author
Arsenijević, Natalija
Mentor
Rosić, Gvozden
Committee members
Selaković, Dragica
Popović, Milica
Brajović, Gavrilo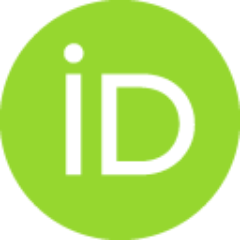 Abstract
Uvod. U cilju prevencije sekundarnog karijesa intenzivno se razvijaju bioaktivni kompozitni materijali koji mogu da otpuštaju nanočestiice kalcijum fosfata. Poznato je da nano-kalcijum fosfati izazivaju oksidativni disbalans, apoptozu i poremećaj funkcija brojnih organa. Takođe, potvrđeno je da prirodni produkti bogati antioksidansima umanjuju štetne efekte dejstva nanočestica kalcijum fosfata. Među prirodnim produktima sa potvrđenim antioksidativnim dejstvom nalazi se i ekstrakt biljke Filipendula ulmaria (L.) Maxim. Materijal i metode. Istraživanje je obuhvatitlo 42 mužjaka Wistar albino pacova, starosti 10-12 nedelja, prosečne telesne mase 180-200g, podeljenih u sedam jednakih grupa. Životinje su tretirane nano-kalcijum fosfatima (hidroksiapatit – 17.8 mg/kg, trikalcijum fosfat hidrat – 11 mg/kg i amorfni kalcijum fosfat – 9.65 mg/kg) samostalno, ili sa ekstraktom biljke Filipendula ulmaria (L.) Maxim. u dozi od 100 mg/kg. Protokoli su trajali 30 dana. Po završe
...
nim protokolima promene u ponašanju su utvrđene primenom odgovarajućih bihevioralnih testova, dok su nakon žrtvovanja, u tkivu mozga određeni markeri oksidativnog statusa, apoptoze i ekspresije GABA A receptora i BDNF. Rezultati. Rezultati ove studije su potvrdili da hronična primena nanočestica kalcijum fosfata izaziva značajne promene u ponašanju, koje su praćene evidentnim razlikama u dejstvu hemijski različitih formi kalcijum fosfata. Takođe, neurotoksičnost je potvrđena i promenama u markerima oksidativnog stresa i apoptoze, udruženih sa promenama u ekspresiji GABA A receptora i BDNF. Antioksidativna suplementacija ekstraktom biljke Filipendula ulmaria (L.) Maxim. imala je neuroprotektivni efekat, umanjujući promene nastale dejstvom nanočestica kalcijum fosfata. Zaključak. Primena ekstrakta biljke Filipendula ulmaria (L.) Maxim. smanjenjem oksidativnog oštećenja može umanjiti ili prevenirati lanac događaja, koji za rezultat imaju ispoljavanje bihevioralnih manifestacija neurotoksičnosti izazvane nanočesticama kalcijum fosfata.
Introduction: In order to prevent secondary caries, bioactive composite materials that can release calcium phosphate nanoparticles are being intensively developed. Nano-calcium phosphates are known to cause oxidative imbalance, apoptosis and dysfunction of numerous organs. Also, it has been confirmed that natural antioxidants reduce the harmful effects of calcium phosphate nanoparticles. Among the natural products with a confirmed antioxidant effect is the Filipendula ulmaria (L.) Maxim. extract. Material and methods: The study included 42 male Wistar albino rats, aged 10-12 weeks, with an average body weight of 180-200g, divided into seven equal groups. Animals were treated with nano-calcium phosphates (hydroxyapatite - 17.8 mg / kg, tricalcium phosphate hydrate - 11 mg / kg and amorphous calcium phosphate - 9.65 mg / kg) alone, or with the Filipendula ulmaria (L.) Maxim. extract at a dose of 100 mg / kg. The protocols lasted 30 days. After completing the protocol
...
s, behavioral alterations were determined using appropriate behavioral tests, while after sacrifice, markers of oxidative status, apoptosis, and expression of GABA A receptors and BDNF were determined in brain tissue. Results: The results of this study confirmed that chronic application of calcium phosphate nanoparticles causes significant behavioral changes, which are accompanied by evident differences in the action of chemically different forms of calcium phosphate. Neurotoxicity was also confirmed by changes in markers of oxidative stress and apoptosis, associated with changes in GABA A receptors and BDNF expression. Antioxidant supplementation with Filipendula ulmaria (L.) Maxim. extract had a neuroprotective effect, reducing the changes caused by the action of calcium phosphate nanoparticles. Conclusion: The Filipendula ulmaria (L.) Maxim. extract, by diminishing oxidative damage, can reduce or prevent the chain of events, which result in the behavioral manifestation of neurotoxicity caused by calcium phosphate nanoparticles.
Faculty:
Универзитет у Крагујевцу, Факултет медицинских наука
Date:
29-10-2021
Keywords:
nano-kalcijum fosfati, Filipendula ulmaria, bihevioralni testovi, oksidativni stres, apoptoza, GABA A receptori, BDNF / nano-calcium phosphates, Filipendula ulmaria, behavioral tests, oxidative stress, apoptosis, GABA A receptors, BDNF